In Retirement, Former Teachers Increase Service with Non-Food Pantry
Meet Daily Point of Light Award honorees Mark and Nadine York. During the third annual Global Volunteer Month, we celebrate the power of people who tackle society's greatest challenges, and build stronger, more vibrant communities through volunteerism and everyday actions, like Mark and Nadine. Read their story, and join the Global Volunteer Month celebration.
The epitome of humility, Mark and Nadine York are committed to serving others, even during their retirement. Their church in Equality, Illinois, was merging its four different parishes, which left the ministry with an extra building space. The pastor had an idea to use the building for good, and the Yorks took this opportunity to serve in a new way. 
In 2019, the former public-school teachers helped turn a once-empty building into a non-food pantry that meets the non-food needs of their community. Through the Help Center, the Yorks ensure that items like diapers, soap, shampoo, deodorant and cleaning supplies are available to all through community and church donations. 
The Yorks eventually purchased the building from the church to ensure that the service would always be around for those in need.  
"We taught for many years, so we knew that families didn't have toilet paper, soap, dishwashing soap and laundry detergent. There was a big gap in meeting people's needs," Nadine said.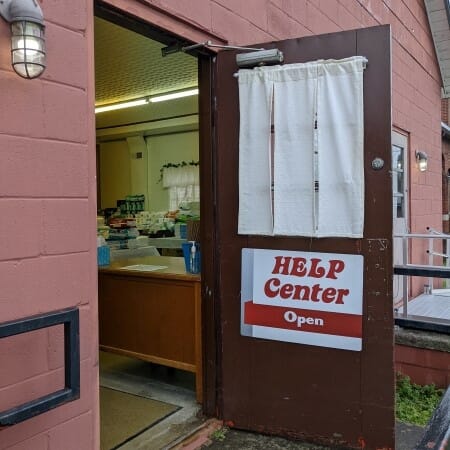 In Equality, access to grocery items isn't always easy. The town is located in one of the most low-income areas in Illinois, according to the Yorks, and is 10 miles from the nearest grocery store.  
Before the COVID-19 pandemic, the Yorks saw close to 90 families show up at the Help Center each month. They often partnered with a church-run food pantry nearby, and the two efforts combined became a great tool of service. The Yorks even helped ensure that the open Help Center days occurred on the same days as the food-pantry to make it easier for families and individuals to get all that they needed on the same day.
The two church ministries continued to partner and serve their community throughout the waves of the COVID-19 pandemic. The food pantry opened their service to families using a drive-through model. So, the Yorks and church volunteers packed up individual bags of the Help Center items and delivered them to the food pantry ministry so community members could drive through and receive everything they needed in one place.  
They also ensured that those who came to the Help Center received plenty of hand sanitizer during the pandemic, according to Mark.   
In addition to non-food items, the Yorks received a unique donation of three trucks full of books from a closing private school, and now the Help Center gives away a variety of books when a community member picks up non-perishable items. The Yorks also assist their church's weekly St. Kateri Snack Pack Program for children who experience food insecurity at home, through which each participating child is welcomed and encouraged to take a pack of food and snacks each weekend.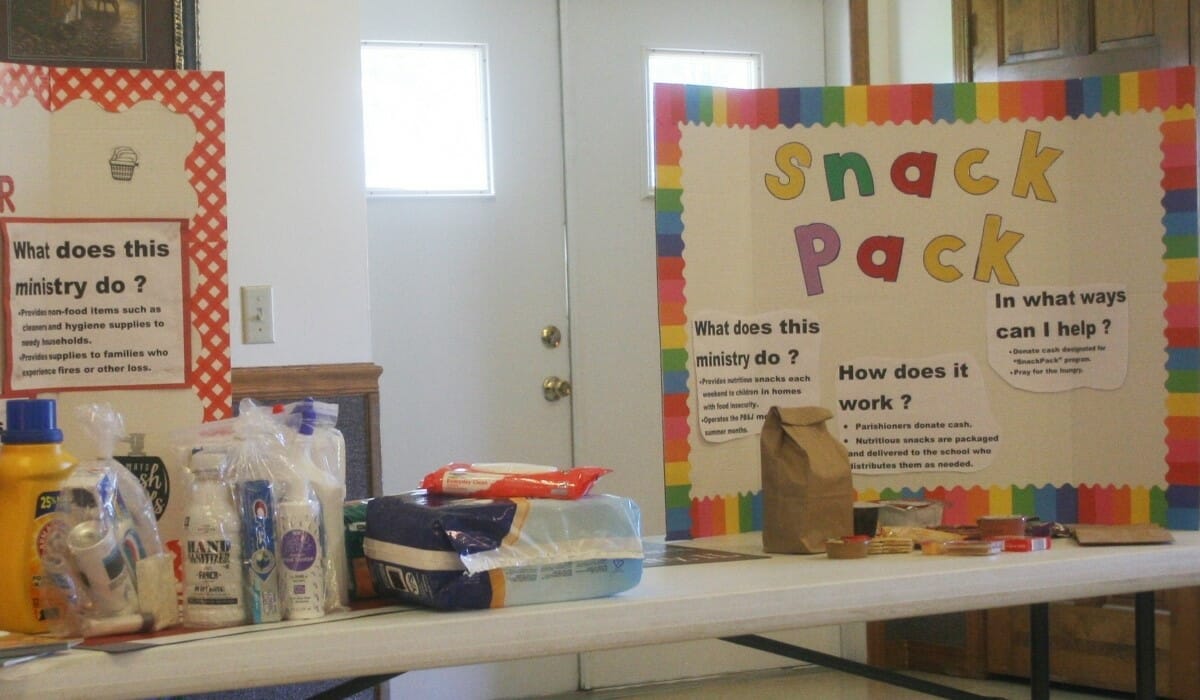 The Yorks are also involved in promoting tourism throughout their community with Gallatin Co. Tourism to help economic growth.  
"Some people live in a little cocoon, and they don't realize the things we take for granted everyday. Baby diapers are a luxury for some people, and that's important to remember," Nadine said.  
Do you want to make a difference in your community like Mark and Nadine? Find local volunteer opportunities. 
Share this post