Teen Helps Connect Young People with Nonprofits in Need of Volunteers
Meet Daily Point of Light Award honoree Ellie Zimmerman. Read her story and nominate an outstanding volunteer or family as a Point of Light.
Volunteering has had a profound effect on Ellie Zimmerman's life. It brought her closer to her mother and sister when they would tutor ESL students at the local community center each week, it made her backpacking trip in Chile even more meaningful through community engagement, and it helped her discover her passion in life.
But when she entered high school, Ellie struggled finding time to volunteer along with extracurriculars, a part-time job, and homework. Realizing a lot of young people probably face the same dilemma, the Purchase, N.Y.-based teenager reached out to local nonprofits to see if they had any technological needs that could be done by high schoolers on their own time.
From that initial inquiry, Interns 4-Good was born. The nonprofit has connected over 12,000 high school students from around the world to virtual, technology-based internship opportunities with over 250 nonprofits in need of help. Ellie founded the organization in 2018 and has served as its CEO ever since, leading a team of 18 passionate young people from around the United States.
When the now-19-year-old first began working with local nonprofits, she just asked some of her friends to help them out where they could. When the nonprofits realized how valuable teenagers could be when it comes to digital-based tasks, like running social media accounts and developing websites, they became excited and began spreading the word to other nonprofits.
The word-of-mouth spread to interested teen volunteers as well. Interns 4-Good currently receives about 50 volunteer applications from young people each day.
"I've been able to connect with people from Germany and California and Texas, and they are in all different grades and all different paths in life, and they all want to do the same thing through this platform," Ellie said. "That's really exciting for me."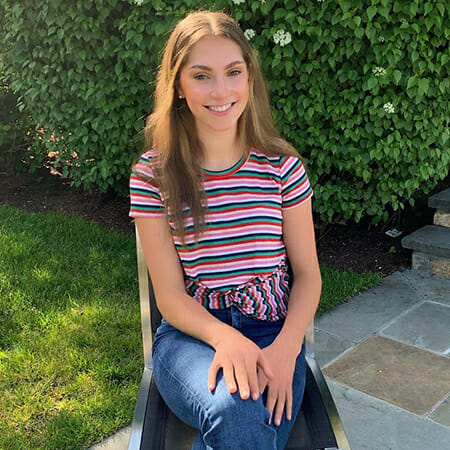 During the COVID-19 pandemic, Interns 4-Good adopted an additional mission through their tutoring program. Ellie was inspired to start this after her aunt, a learning specialist in Harlem, expressed the difficulties in keeping students engaged with virtual learning, especially those living in low-income neighborhoods.
"I was excited to do what I could with all the young people who were also passionate about education," Ellie said, "who expressed they wanted to become teachers one day, or they were experts in chemistry, or had three levels of math under their belt, and wanted to use those skills to support people who might not have the ability to contact tutors or their teachers for extra help."
Interns 4-Good led a team of student interns in creating over 200 Powerpoint presentations on topics requested by teachers, along with Youtube videos where the interns walked through each lesson. The presentations serve as a way to provide teachers with creative, fun lesson plans that are more likely to capture the attention of kids learning from home.
During the peak of the pandemic, the nonprofit ran a support hotline for teachers struggling with the sudden transition to teaching on new tech platforms. They also began providing one-on-one tutoring sessions, which they continue to do in partnership with Schoolhouse.world and Learn to Be.
"The fact [teachers] were able to have some extra support — especially during this time when they were teaching from home, or they were out on the front lines risking their lives to be in the classroom with these students — I think definitely took some weight off their shoulders," Ellie said.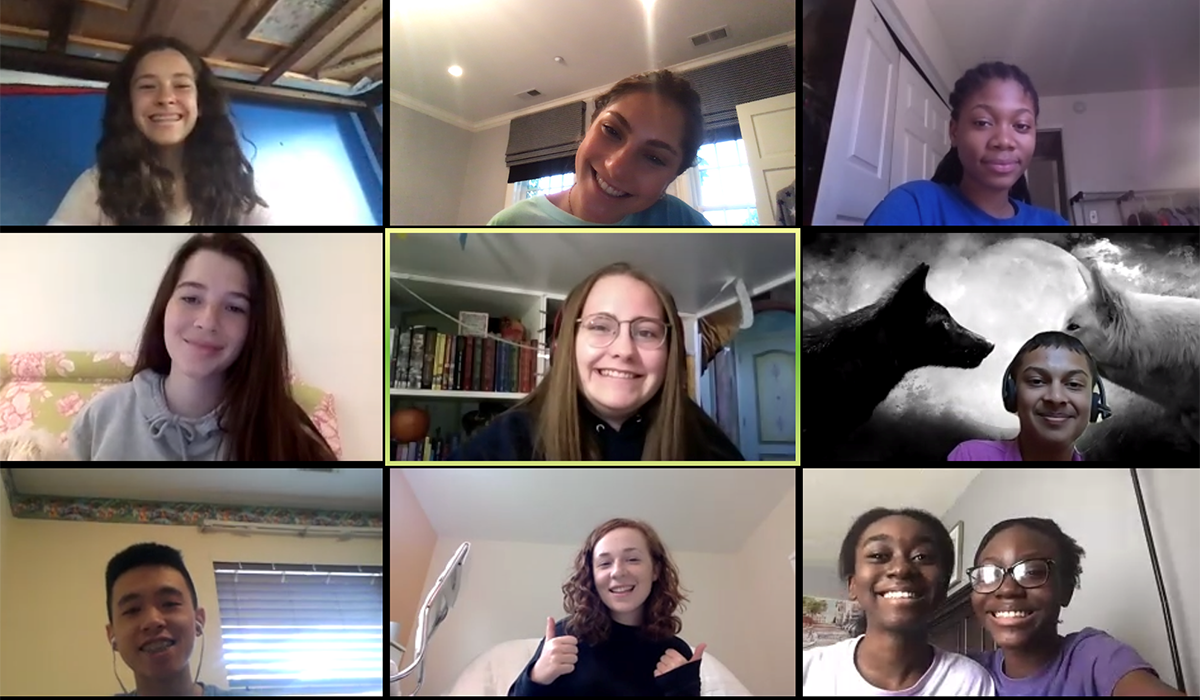 The tutoring program led to a virtual summer camp last year in order to not only help take the kids off their parents' hands for a few hours a day, but also to combat the "summer slide," referring to the tendency for students to forget what they learned the previous school year over summer break, which disproportionally affects people in lower-income neighborhoods. A group of ten volunteers adapted some of the year's lesson plans into interactive projects that they themselves taught to almost 250 students ranging from kindergarten to eighth grade.
Interns 4-Good is always looking for more nonprofit partners as well as more volunteers, particularly anyone technologically savvy who could help with some of the organization's future goals, which include creating an app. Anyone interested in working with Interns 4-Good in some way is encouraged to contact the organization.
Another goal the nonprofit is working on is expanding to college students. Ellie will be attending Vanderbilt University this fall, where she will be studying human organizational development with the plan to work in the world of service as a leader fighting for social change — a career path inspired by her work with Interns 4-Good.
"Some people think they can't make a difference when they really can, and that's the mindset everyone needs to take on in order for us to work together as the next generation of people who will shape our planet," she said.
Do you want to make a difference in your community like Ellie? Find local volunteer opportunities.
Share this post