Teen Helps Distribute Food to Families in Need
Meet Daily Point of Light Award honoree Natalia Zamora. Read her story and nominate an outstanding volunteer or family as a Daily Point of Light.
While many teens across the country spend their Saturday mornings sleeping in or hanging out with friends, 17-year-old Natalia Zamora has spent hers volunteering at her local YMCA in Hunterdon County, NJ. Since she was in the seventh grade, Natalia has participated in her YMCA's weekly Produce Distribution Program, bringing fresh food to families in need within her community. As she has gotten older, Natalia has also taken on the added responsibility of collecting the food from local businesses and helping to supervise the distribution as needed.
Natalia says on average, she collects 10-15 industrial boxes of produce from the local ShopRite and food pantries, and about four bags of bread from Panera Bread, with about 20 families stopping by the Saturday distribution. Many of the families speak Spanish, so being bilingual allows Natalia to interact with many of them, which she said is very rewarding. Also rewarding to her is that she was able to share this experience with her sister, who volunteered with her every Saturday prior to moving away for college.
Describe your volunteer role with the Hunterdon County YMCA.
Every Saturday I go to … [the Hunterdon County YMCA's] program where stores in the area of Flemington [New Jersey] donate food. Panera donates bread and ShopRite donates different produce and things like that to the Y. Then we collect it from the community and we bring it to this church, and then we organize it and distribute it.
I first got involved I believe in 2016. I was in seventh grade. As I got older, I got more responsibility. Now I drive around and I collect the food, not just distribute it. Sometimes when our supervisor Gabriela can't be there, I take over with my sister.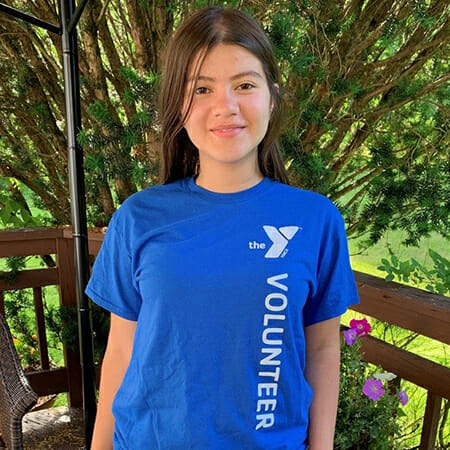 Why did you want to volunteer in this way?
I really love doing it. A lot of people in the community who are in need are actually Spanish speakers and I also can speak Spanish, so there was definitely a need for more volunteers to be able to speak Spanish and English. I felt proud that I was able to do that for my community. On top of that, I just love volunteering. I've volunteered in the past with my church and I'm a Girl Scout, so I just kind of fell into it. It was really fun.
Why is it important for your community to have this food distribution?
It's really important because I think that a lot of the time produce and things like that can be very expensive around the area — so having that extra safety net to know if you can't really afford to buy completely fresh produce every week, our community is going to be able to support us in our time of need.
What is it like to be able to have face-to-face interaction with the people you are helping?
It's really nice. A lot of the people who go there speak Spanish so it's nice to not only have an opportunity to work on my Spanish, but also there are a lot of kids there. The way our program is separated is at the beginning you give out the bread, and then towards the end you give out the produce. When I'm in charge of giving out the bread, a lot of kids come up to me and know me, and they ask for cookies and things like that and I give it to them. That's really rewarding.
What has been like to be able to share this experience with your sister?
It's been really valuable. Before she went to college, every single time she went, we went together. When our supervisor couldn't be there for whatever reason, it was really nice to have that second person to rely on when we were running things because a lot of the time you're dealing with 20 families, plus kids, plus all volunteers. Being the only Spanish speakers there, that's why we're in charge. It can be really overwhelming, so having that second person was really valuable and the fact that it was my sister was also really nice. We always drove there together and we could share that experience as a family.
What's been the most rewarding part of your work?
The most rewarding part I would have to say is being able to make a difference in my community. Having it be such a small community-based thing in my town, it really feels nice to know I'm working at a local level to make sure the people in my community are being taken care of. It's nice since I've been part of this organization for so long, I have grown up with that idea of service every Saturday. It's been really rewarding to be able to integrate giving back into my routine. I feel like I'm going to be able to bring it with me as I grow up.
What have you learned through your experiences as a volunteer?
I learned a lot of patience. A lot of the time when you're going there, there are different types of people that are going to want to get bread before another person or get the produce before everyone else. It's a really learned kind of skill to figure out how to diffuse a situation and also have patience. That's also a really rewarding thing I learned from the program — being able to deal with difficult situations and different confrontations and be able to diffuse the situation.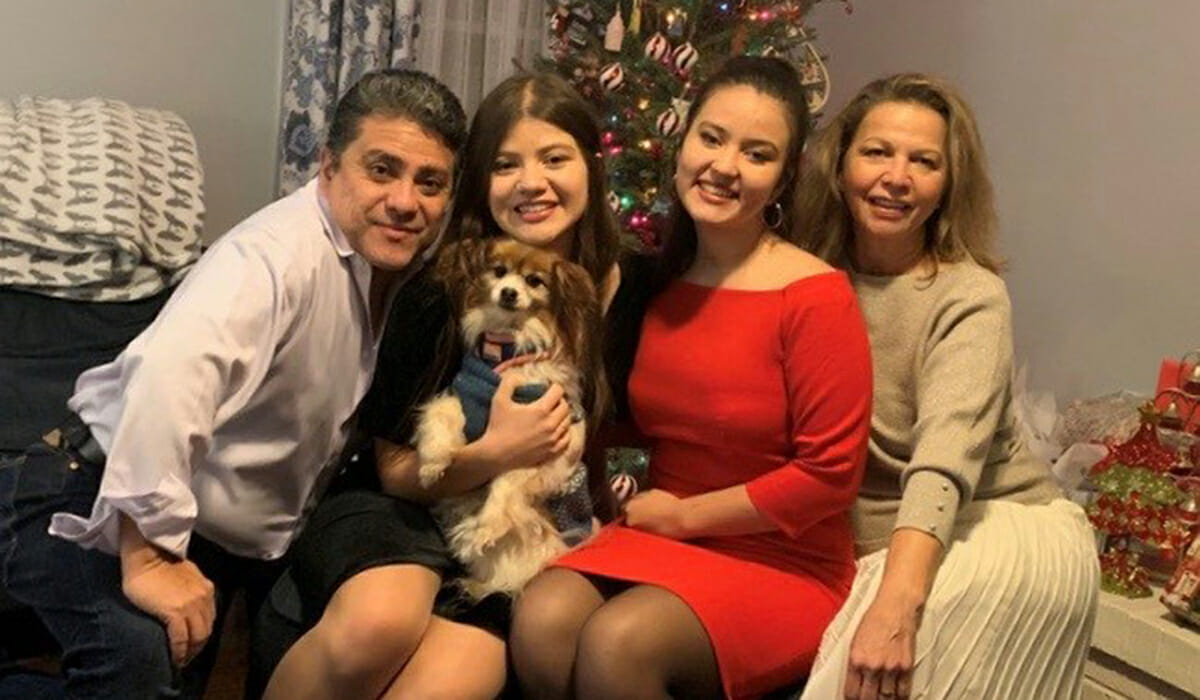 Why do you think it's important for others to give back?
I think it's really important to give back to the community because you never really know where your life is going to take you. I personally know if I was in a situation where I did need a little extra help, or even if anyone was in that situation, that they would hope there would be people to step up and give them a hand. You never really know what's going to happen, so knowing that there are groups out there like the Y, like the United Way, that are ready to give you a hand when you need it, I feel like it's a really important part of our community that should be valued.
What do you want people to learn from your story?
Honestly I just think that if anyone were to take away anything, it would be that it really doesn't take much to be active in your community and really give back. All you're doing is taking a few hours out of your day. It's really rewarding. You make friends. It's always great when you see people out in public and they say 'hi' to you from your volunteering. It's a different kind of fulfillment to volunteer other than working a job and doing things like that. Volunteering doesn't have to be anything super big and you can still make a big difference.
Do you want to make a difference in your community like Natalia? Find local volunteer opportunities.
Share this post