Teen Leads Cross-campus Coalition to Prevent Sexual Violence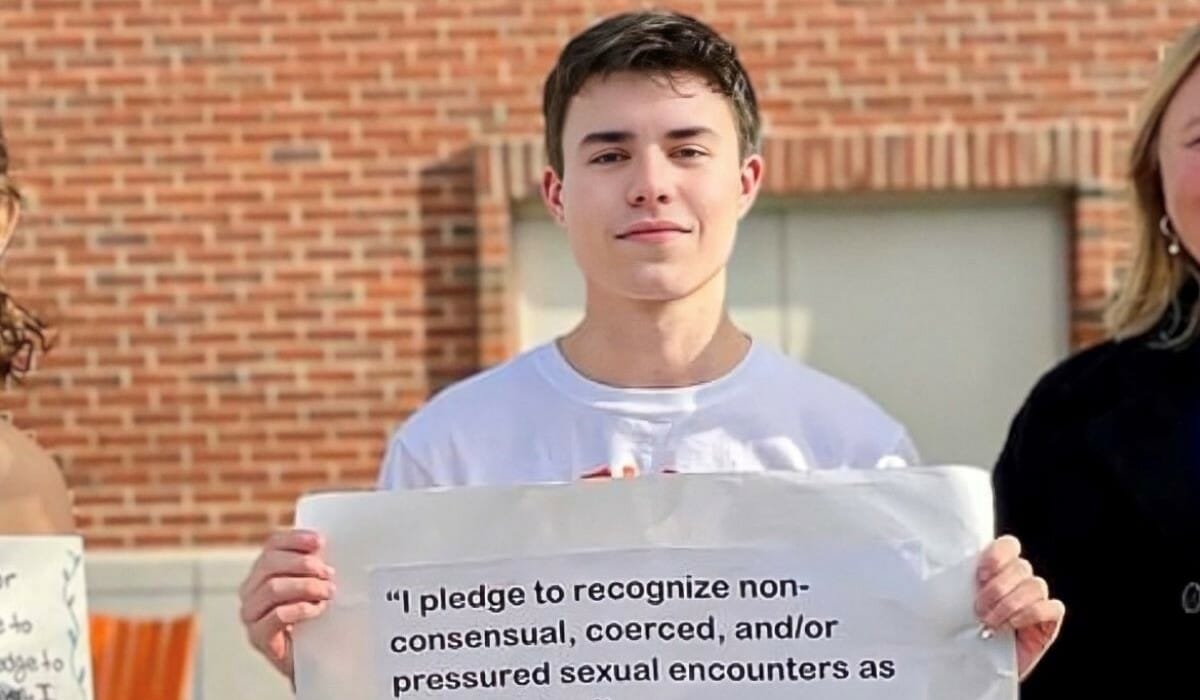 Meet Daily Point of Light Award honoree Harrison James. Read his story and nominate an outstanding volunteer or family as a Daily Point of Light.  
Points of Light is proud to share the following uplifting and inspiring story. However, we acknowledge that the topic of sexual violence may be difficult for some readers. We encourage you to please care for your own well-being above all.   
Seeing problems with sexual violence in schools led Harrison James to take action by creating structures of support for survivors. Harrison is the co-founder and organizer of the Independent School End Sexual Violence Coalition (ISESVC), a nationwide coalition of students dedicated to promoting anti-sexual violence mobilization across campuses.  
The coalition unites students across multiple independent schools to address sexual violence as one unified district, going on to devise and organize consent education to institute awareness. ISESVC has effectively reached more than twelve student groups across the country and has been endorsed by many of the major stakeholders in the anti-sexual violence movement. His work is a testament to the power of youth-led efforts and debunks the stigma that sexual violence is a women's issue. Harrison is a powerful male voice in this movement, paving the way for others in allyship. 
Describe your volunteer role with ISESVC.
As co-founder and organizer of ISESVC, I strive to facilitate community-based anti-sexual violence mobilization. There are three pillars to this work. First, it takes collaboration amongst community members, which is why I like to assemble task forces. In fact, we spearheaded a group of three administrators and four students to execute a week of consent education for 180+ students. 
Second, we bolster the ongoing work of existing campus anti-sexual violence efforts. I work with an array of student groups and organizations; we've worked with End Sexual Violence at Brown University, Shatter the Silence FCPS, Our Harvard Can Do Better and more. 
And third, we seek to provide a space for all survivors of sexual violence to make them feel safe and heard. We direct them to survivor-centered resources and facilitate academic, social and emotional systems of support. 
What's been the most rewarding part of your work?
Undoubtedly, what we've been able to accomplish. This coalition is the only cross-campus group that exists to prevent sexual violence across multiple independent campuses. We're interested in taking the burden off of student survivors, and we've seen people deeply impacted by this stance, versus other institutions they might be encountering on their journeys.  
This can only help to strengthen survivor-centered justice. It means that in the future, there is no student survivor responsibility to speak up or be forced to relive their trauma on a daily basis in order to spearhead reform. We even have a survivor mutual aid fund currently in the works.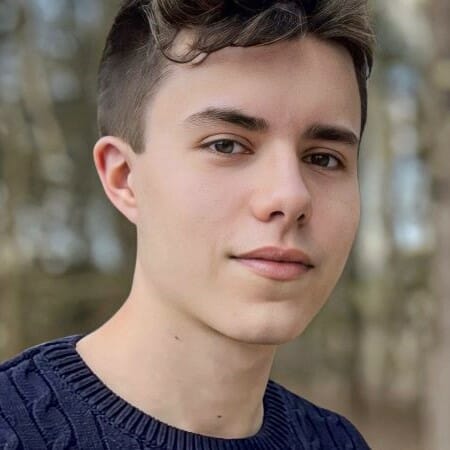 What have you learned through your experiences as a volunteer?
A horizontal structure really works for our type of organization. We have five or six different committees that operate based on different tasks. When someone is interested in getting involved, we find the best fit based on their skills and passions. This can help prevent volunteer burnout. 
Are there any future partnerships, programs or events you're excited about?
Our coalition is currently working to engage in a partnership with the Association of Boarding Schools (TABS), presenting them with a list of demands to be implemented into their Sexual Misconduct Prevention and Response Training program.  
The outcome of a relationship with an academic association such as TABS can initiate contact between independent school administrators, possibly to communicate resources and curriculum for consent programs. 
We're also planning to host our first bimonthly webinar, which will include panel discussions with speakers to educate and inform. 
Why do you think it's important for others to contribute to causes they care about?  
In general, there is so much power and strength in numbers with this particular movement. Simply showing up and showing that you care can truly help transform the perspectives of other people. It shows that you're willing to listen, willing to help and ready and willing to participate.  
What do you want people to learn from your story?
Many assumptions exist as to what kind of person can make a difference in the work to end sexual violence. I want people to take those prejudices and dismantle them.  
Most of us aren't trained in advocacy or trauma response, and many are not survivors themselves. Anyone – absolutely anyone – can be an ally, and that means participation in movements like ours. Using your voice and your presence to show up is about going beyond sympathy and performative measures like simply posting on social media. It's about harnessing your empathy, which is far more valuable to the movement and the survivors themselves. 
Do you want to make a difference in your community like Harrison James? Find local volunteer opportunities. 
If you or someone you know has experienced the trauma of sexual assault or rape, you can support them by listening, letting them know you believe them, and offering to help them find medical attention or mental health support. Contact RAINN to find help near you or call 800-656-HOPE (4673) to talk to a trained crisis counselor. This service is free, confidential and available 24/7. 
Share this post