Teen Offers Service with "Sole Purpose" to Outfit Homeless with Sneakers and Socks
Meet Daily Point of Light Award honoree Ross Brodsky. Read his story and nominate an outstanding volunteer or family as a Daily Point of Light.
When 17-year-old Ross Brodsky watched an online video of a jogger who gave a homeless man with no shoes the sneakers off his own feet, the New York City student knew he could make a similar difference within his own community.
Co-launching Sole Purpose with a classmate, Ross, a high school senior and self-admitted sneakerhead, is volunteering to collect new and gently used sneakers, refurbishing and donating the sneakers alongside new socks to homeless shelters across greater New York City. Donating more than 2,100 pairs of sneakers and 7,800 pairs of socks thus far, Ross is making it his mission to help get people back on their feet through 'soleful' service.
What inspires you to volunteer?
I'm inspired to volunteer because there are people in this world who are a lot less fortunate than the average guy. A small act of kindness can really make someone's year.
Describe your volunteerism with Sole Purpose.
As co-founder, we use my home to sanitize and then organize the sneakers. These sneakers we donate are cleaned so they are in like-new condition when we give them to homeless individuals. Alongside our approximately 15 youth volunteers, we drop our "Purpose Packs," which include a pair of sneakers and two pairs of socks, off at homeless shelters and homeless hotels through contactless deliveries around greater New York City. We also hold events in high homeless population areas where we hand out Purpose Packs in-person. In addition to coordinating with shelters to make sure they can receive our donations, I am also in charge of a partnership we have with Bombas, which donates socks to us.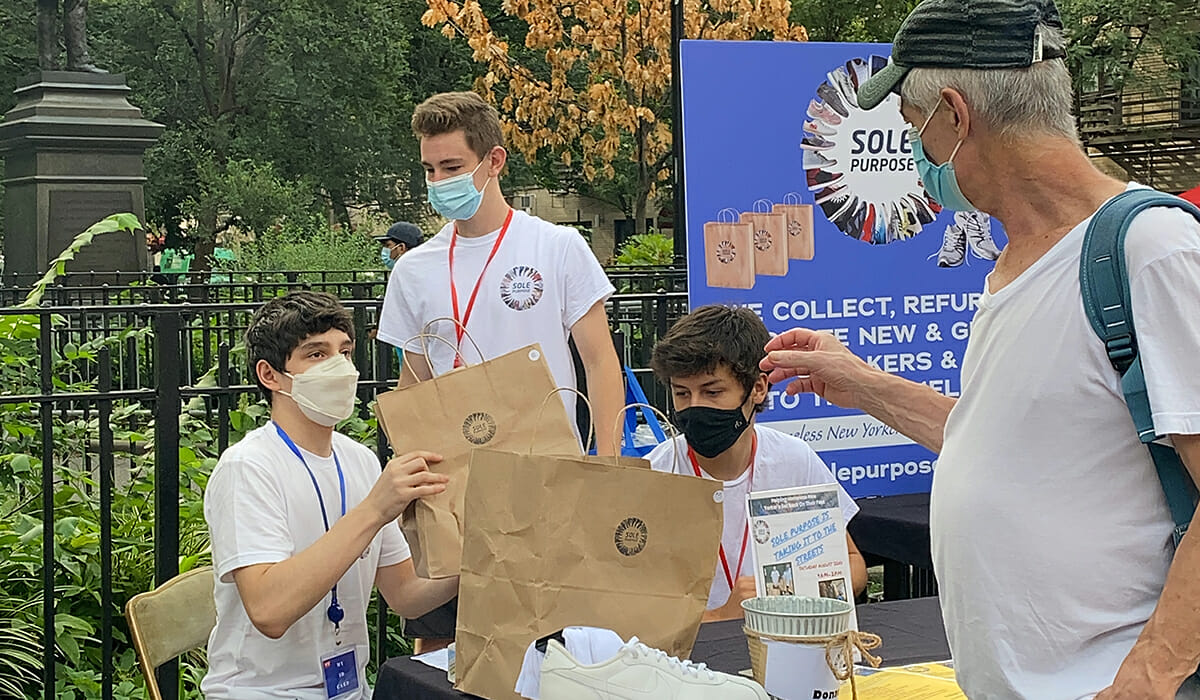 Share one personal story with me from your volunteerism.
We held a local "Take it to the Streets" event to distribute sneakers to homeless individuals, and I handed one guy a pair of all white, inexpensive Nikes. The man kind of freaked out over them. He was smiling and yelling, saying, "Oh baby, these are the ones!" Witnessing that reaction and excitement, and seeing the smile on his face, pushes me to do more. I also hope that my volunteerism and reactions like those inspire other people to serve. I want everyone else to see what a new pair of sneakers and socks does to a person.
Why do you think it's important for others to give back?
If everyone did a little bit of volunteering, it would make a huge impact. Volunteerism shows what something little can do for someone who doesn't have that much.
What's been the most rewarding part of your service?
It's been rewarding to see how our service impacts the people we interact with. Some people will put the sneakers on right in front of us and walk off. Sole Purpose has also become a movement across kids my age in our greater community to get involved.
What's in the future for your volunteerism?
We envision a future in which every homeless person in New York City has a good pair of sneakers and socks to help them take the next step forward in their lives.
In one word, what does volunteering mean to you?
Essential. All my life, since I was little, I volunteered at my local synagogue for the homeless.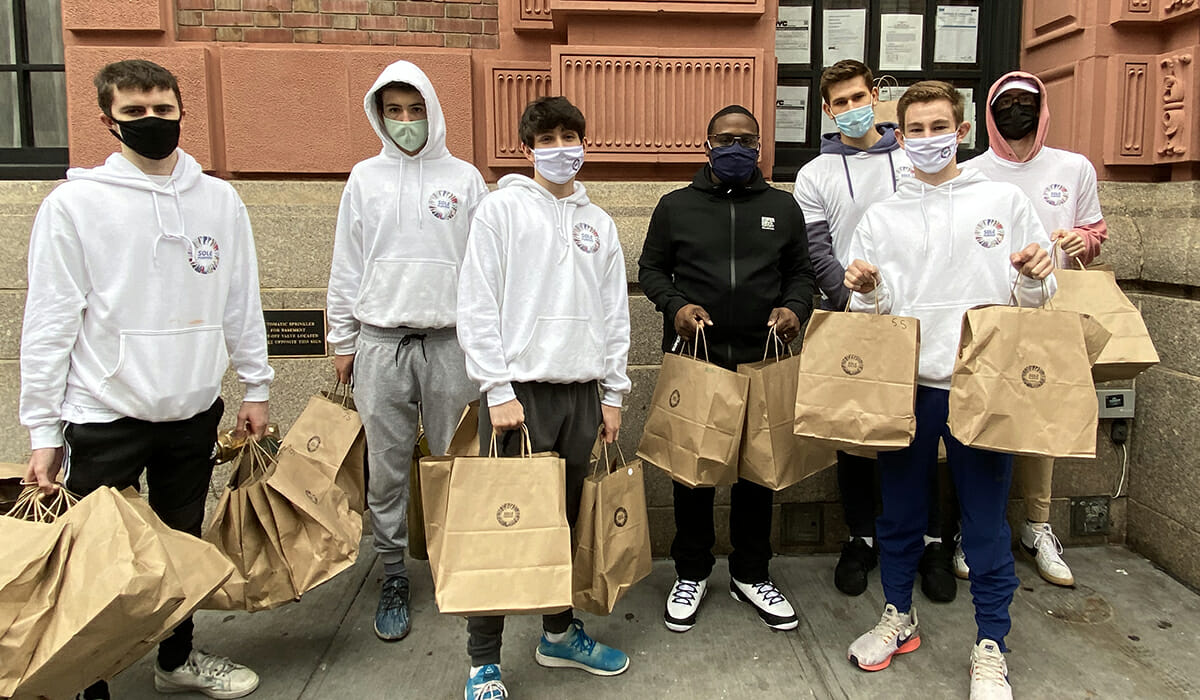 On a lighter note, you have a large collection of sneakers. What's your favorite sneaker?
I got these new Nike Killshots. They are white and navy blue.
When you're not busy with school or volunteering, what do you do for fun?
I spend time with friends and play sports.
How can readers help?
Please visit our website for more information about how you can help.
Do you want to make a difference in your community like Ross Brodsky? Find local volunteer opportunities.
Share this post