Teen Volunteers for Change with On-Demand Service for Students
Meet Daily Point of Light Award honoree Pranav Rastogi. Read his story and nominate an outstanding volunteer or family as a Daily Point of Light. 
After a family trip to India where he spent quality time with his grandparents, Pranav Rastogi was inspired to volunteer with senior citizens back at home in Cincinnati, Ohio. The 16-year-old high school senior now serves seniors, children and families while also providing volunteer opportunities for other students. 
As the president of S.M.I.L.E., (Students Making Individuals Lives Better), Pranav's service has helped people near home in Cincinnati, and also around the world. By offering on-demand service opportunities for students, S.M.I.L.E. focuses on small, incremental changes that will lead to global change.    
What inspires you to volunteer?
I volunteered at a senior center for three months, skipped a week, and when I came back the next week, they asked me where I was the previous week. That was unexpected for me. They remembered that I come every week, and now I'm part of their experience at the senior center and that was crazy. This was the first time I felt like, 'oh wow, I want to come back and do this.' 
Describe your volunteerism with
S.M.I.L.E. 
S.M.I.L.E. believes that service complements academics through building character, developing empathy, compassion and diversity in thought by strengthening awareness about current situations. As president, I lead our active members, the S.M.I.L.E. app and also organize our community events, including service learning with younger children.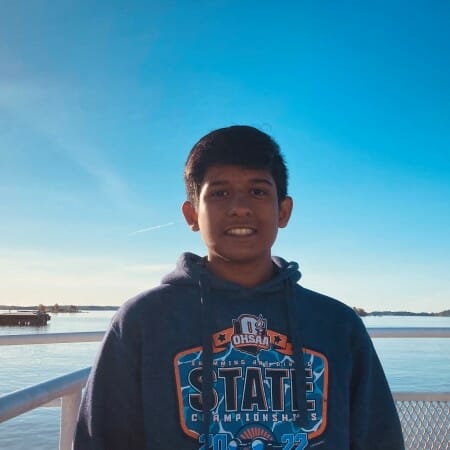 Since its launch in February 2022, the app has drawn more than 500 users from 16 high schools in the United States and internationally, and facilitated more than 1,300 hours of service. 
Share one personal story with me from your volunteerism. 
I was on the way to swim practice and saw two unhoused men reach into a trash bin and retrieve a box of donuts. They went back to a bench, one went to sleep and one cracked open the box of donuts. For him, it was like he hit the lottery. Shortly after that, we organized a local drive for donated plastic grocery bags which we made into yarn and then sewed that yarn into mats for unhoused people.  
Everyone knows volunteering has an impact, but it doesn't really hit you until you can actually see the impact. Seeing the reaction from the unhoused people when we dropped off the mats, that was when I realized how impactful volunteering can be.  
Why do you think it's important for others to get involved?
You're always going to find disparities between different communities, across social policies or just the way you were brought up. A lot of times you can't control what kind of situation you were born into, so if you were born into a situation of more privilege, it's in your best interests to help those who weren't. You don't know what people in under-resourced communities are capable of achieving and the more people you have working towards a goal, the better.  
What's been the most rewarding part of your service? 
It's rewarding that the things I am doing are really helping communities and are really helping people. If I continue to do that, it will continue to make an impact.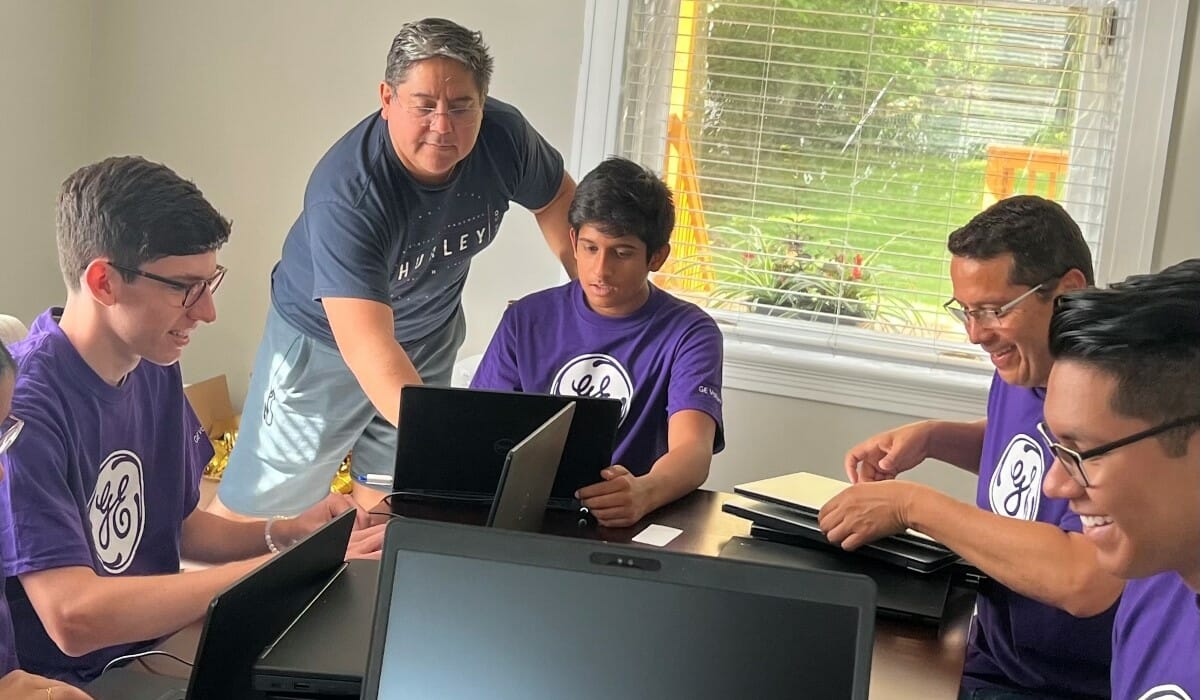 How have you continued to volunteer throughout the COVID-19 pandemic?
We weren't able to carry out our normal volunteer activities, and we couldn't go to the senior center or help refugees or visit underserved schools in Cincinnati. But we could make cards or a video and send them to the senior center. COVID showed us that if you really want to volunteer, you can, no matter what situation you are in.  
In one word, what does volunteering mean to you?
Impact.  
When you're not busy with school or volunteering, what do you do for fun?
I love to draw and I like to sing. I'm very involved in the arts.  
How can readers help?
Please visit the S.M.I.L.E. website for more information about how you can help. 
Do you want to make a difference in your community like Pranav ? Find local volunteer opportunities. 
Share this post