Teen Starts Nonprofit to Promote Environmentalism, Entrepreneurship and More Among Youth
Meet Daily Point of Light Award honoree Sanika Datar. Read her story and nominate an outstanding volunteer or family as a Point of Light.
Sanika Datar's passion for volunteering began when she entered middle school at Environmental and Adventure School in her hometown of Kirkland, Wash. There, she participated in her school's community stewardship projects, which aimed to bolster her local area through giving back.
"That really started helping me think about how much volunteering really effects other people and how much I really love to do it," she said.
That spark for service led Sanika, who is now 13 and entering high school this fall, to start her own nonprofit in order to translate topics she's passionate about into initiatives to help local youth.
This April, she founded Space for Youth, a nonprofit that aims to explore, empower and educate children in four different areas — the environment, entrepreneurship, empathy and equity. For each of these verticals, Sanika designs and implements various projects to benefit youth in some way.
For the environment, Sanika started a Vitalize Earth Day Initiative in 2019. As part of the initiative, she invited her then-pre-school aged younger sister and her sister's friends to her backyard to partake in creative activities — including crafts, a scavenger hunt and story time — that stressed the importance of environmental preservation. While the pandemic prevented Vitalize Earth Day from happening since, Sanika plans on making this an annual event.
"I think it's really important for kids to learn about how important it is to treat the environment well, since really what they do effects their future and their children," she said.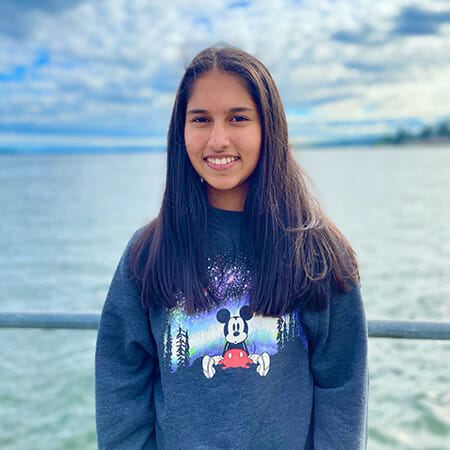 As for the entrepreneurship aspect of Space for Youth, Sanika hosted a Kirkland Children's Fair in June to educate kids on business and encourage them to market their own products. Over 100 kids attended the event and ran a marketplace consisting of 60 different booths, selling items ranging from baked goods to homemade jewelry. Sanika also hopes to make this an annual event, and has partnered with her town's annual festival, Kirkland Uncorked, to host some booths there as well.
Because Sanika believes empathy and kindness are core universal values that aren't emphasized enough in the mainstream educational system, she added an empathy vertical to stress its importance to kids. For this, she runs an annual Kind World Explorers Club, as part of Camp Kindness Counts. This year, she conducted hands-on guided activities to emphasize social and emotional learning, and the year prior, she led kids in making a "Kindness rocks" necklace "to demonstrate how people from different cultures and languages can unite toward a common goal by being kind and work toward saving the planet." She also hosted and performed a piano recital, called Healing Through Music, which raised over $500 for Seattle Children's Hospital.
And finally, for equity, Sanika drafted a bill to Kirkland City Council that would enact a minimum width for bike lanes in order to make her neighborhood safer. She is currently working with the city's transportation planner on adding this to the city's upcoming Active Transportation Plan.
Sanika chose those four verticals because she felt the topics of entrepreneurship, empathy and equity weren't taught enough in school despite their importance. She added the environment, on the other hand, because of the importance her middle school placed on taking care of the earth.
"I listen to myself and hear what my passions are," she said of what drives her involvement in so many different areas.
Sanika's mother, Seema Datar, said her daughter has shown she will do whatever it takes to enact change, whether that means taking on leadership, like she did with Kirkwood Children's Fair, or work as a team member alongside others.
"I think we're doing our little part," she said of Space for Youth. "I feel great about it, and I encourage her to share this joy and try to be a role model for the youth around here."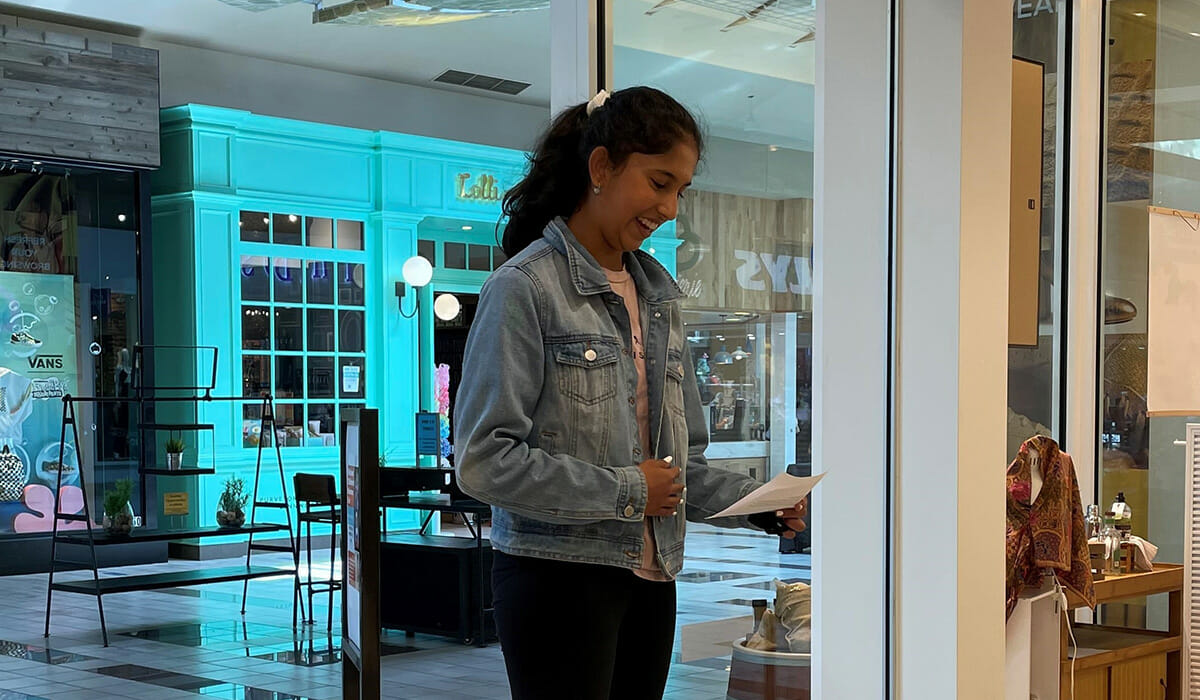 And not content with just the nonprofit she founded and the myriad of projects she works on herself, Sanika also joined the Water1st Youth Board last year. The organization helps promote access to safe water around the world. As a member of the youth board, Sanika will help raise money and plan activities and trips for those in her area.
Looking to the future, Sanika hopes to expand Space for Youth even further, with more youth participants and new projects. She specifically wants to start a 'green team' in her high school in order to implement environmental projects and make her new school more eco-friendly.
"I think it's important for everyone to know that even if you didn't change the entire world, if you changed a single person, then it's really all worth it," she said.
Do you want to make a difference in your community like Sanika? Find local volunteer opportunities.
Share this post