Teen Volunteer Builds Next Generation of Leaders with "AYLUS"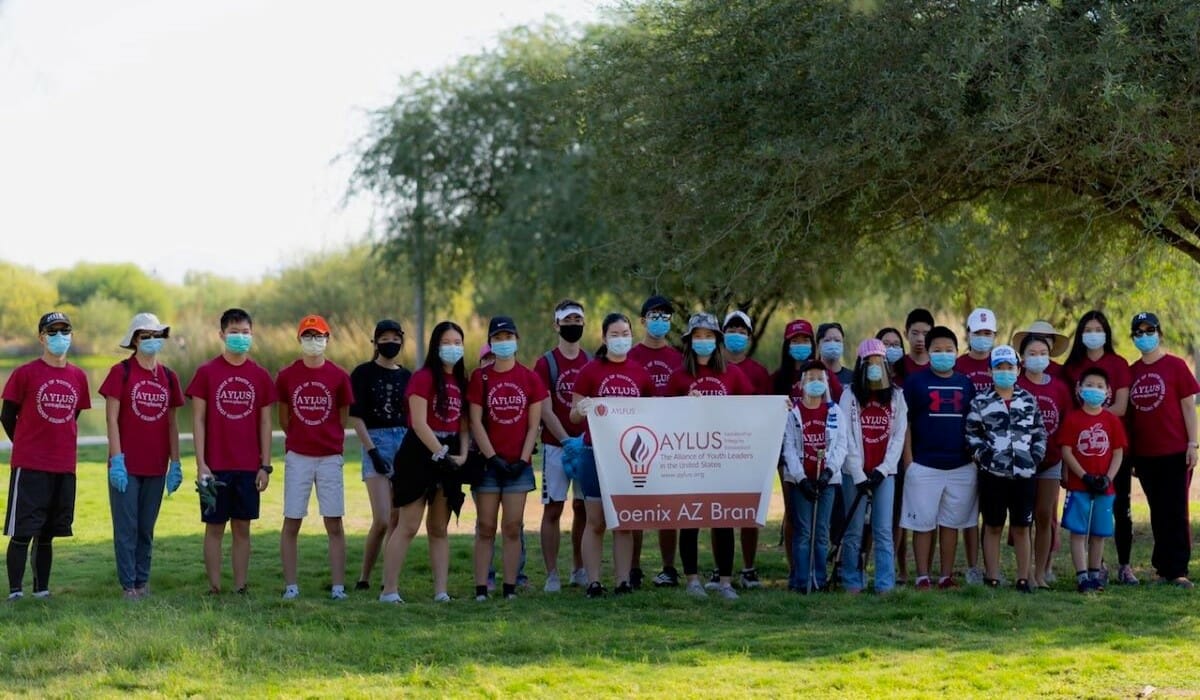 Meet Daily Point of Light Award honoree Katherine Wei. Read her story and nominate an outstanding volunteer or family as a Daily Point of Light. 
A firm believer that service is a duty to create community, Katherine Wei's volunteerism with The Alliance of Youth Leaders in the United States (AYLUS) is helping to build the next generation of leaders. 
Dedicated to the advancement of communities, AYLUS helps people thrive by developing leadership, integrity and innovation through service projects. An AYLUS volunteer since 2019 who serves in a variety of leadership roles, 16-year-old Katherine, a Chandler, Arizona resident, has touched tens of thousands of people across the nation through volunteerism as she builds towards a better future and helps others become their best selves.  
What inspires you to volunteer?
I've always loved giving back to the community. Volunteering is the best way to get involved and also receive a sense of fulfilment to do service projects that directly benefit others.  
Describe your volunteerism with AYLUS.
I do a little bit of everything (laughs). Some of my responsibilities include: 
Co-Vice President of the National Board: I volunteer around national events, conferences, and fundraising, including raising money for PPE during COVID-19. 

 

President and Co-Founder of the

Phoenix branch

: Volunteering at senior centers, marathons and food banks. We also donated PPE to various high-risk areas around Phoenix during the pandemic.

 

Deputy Editor-in-Chief of the

AYLUS Times

: I edit and write a monthly newspaper that covers AYLUS branch activities across the nation.

 
How does your volunteerism impact communities around the country?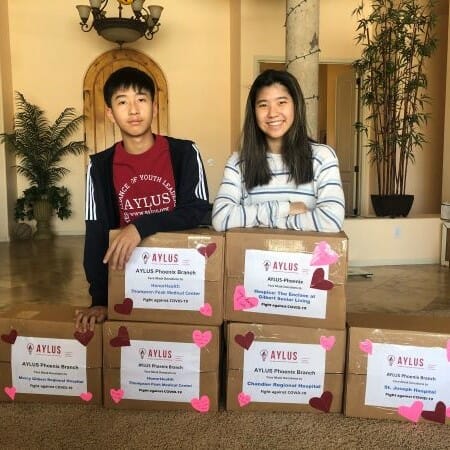 We focus on three main qualities to help develop youth and make sure they have qualities to be confident and satisfied about their future. It's really meaningful to be able to help my peers and see them grow, along with growing myself, as we build the next generation of youth leaders.  
Share one personal story with me from your volunteerism. 
Before the pandemic, we'd done a lot of concerts at senior centers where we'd sing and dance. Seniors are usually isolated and probably a little bit lonely, but when we perform, we see happy expressions on their faces and genuine smiles. It's really heartwarming to see the positive impact we make on seniors by bringing music into their lives and giving them company.  
Why do you think it's important for others to give back?
Giving back is vital to building a healthy community. Especially for the younger generation and people like me, we have so much potential to bring in skills and perspectives that can really advance society. Giving back almost feels like a duty to create a community in which people thrive and learn from each other.  
How have you continued to volunteer throughout the pandemic?
We had to come up with more creative ideas on how to stay engaged and involved while still staying safe during the pandemic. We performed virtual concerts for senior centers, and many of the other activities we did were socially distanced and in smaller groups. My volunteerism increased during COVID because there was a lot more time to dedicate to service.  
What do you want people to learn from your story?
Believe in yourself and be confident in your abilities. Students are often taught we shouldn't speak up because we're young and inexperienced, but in reality, the only person who can make you feel less than you are is yourself. Be confident to succeed and prove yourself wrong by helping to make a huge impact. 
In one word, what does volunteering mean to you?
Enjoyment.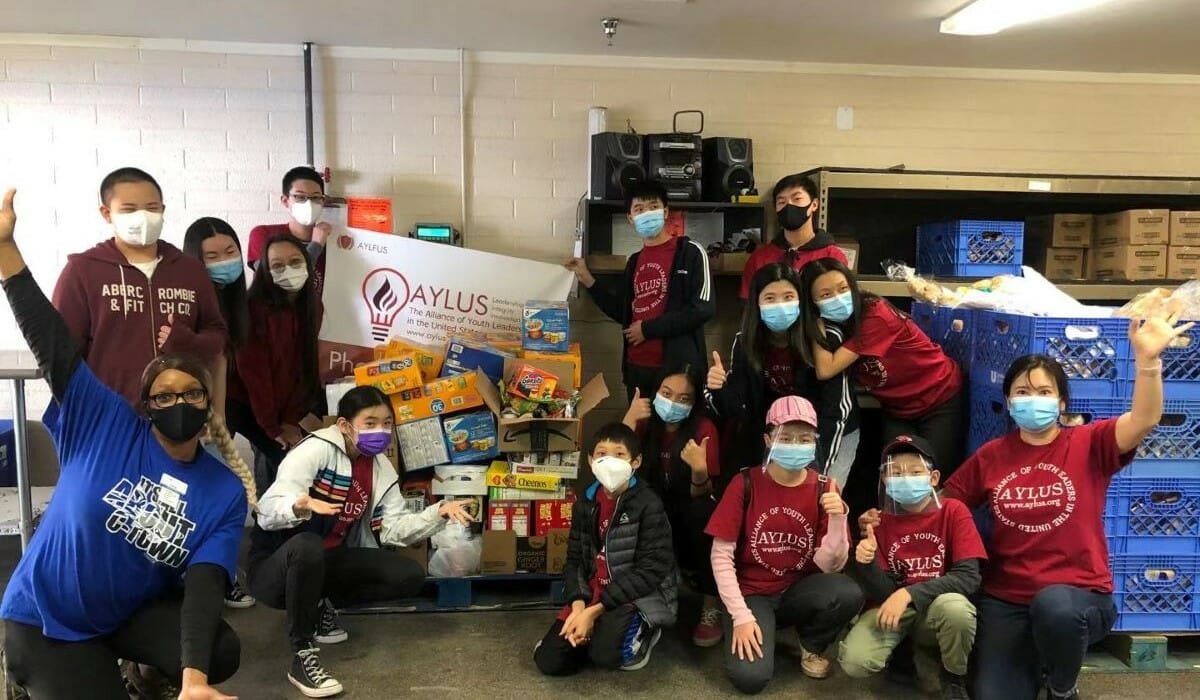 When you're not busy with school or volunteering, what do you do for fun?
I like to play volleyball. I write poetry and paint. I also watch a lot of Netflix and Disney+.  
How can readers help?
Please visit the AYLUS website for more information about how you can help. 
Do you want to make a difference in your community like Katherine Wei? Find local volunteer opportunities. 
Share this post