Teen Volunteer's COVID-19 Care Packages Improves Safety for Community
Meet Daily Point of Light Award honoree Prayrak Bajaj. Read his story and nominate an outstanding volunteer or family as a Daily Point of Light. 
As restaurants and other local businesses struggled at the start of the COVID-19 pandemic, closing their doors or searching for critical PPE in low supply, 16-year-old Prayrak Bajaj worried that he was losing a part of his community.  
Launching Project Community Against COVID in April 2020, the initiative has since provided more than 350 care packages across the San Ramon, California teen's community. Providing masks, gloves and education about the pandemic, Prayrak is ensuring the safety of hundreds of workers in local businesses and making a positive impact through volunteerism. 
What inspires you to volunteer?
I'm inspired to volunteer to give back to the community that bred us, has fed us and made us who we are today. It's only right to give back to the community that helped us get onto our feet. 
Describe your volunteerism with Project Community Against COVID.
We work to improve our community's awareness and knowledge of resisting the pandemic. As founder, I gather resources and donations for our care packages, which I assemble and deliver myself. We accept donations including masks and gloves for the care packages, which we distribute to local grocery stores, businesses and restaurants. A handful of friends volunteer with me.  
Share one personal story with me from your volunteerism.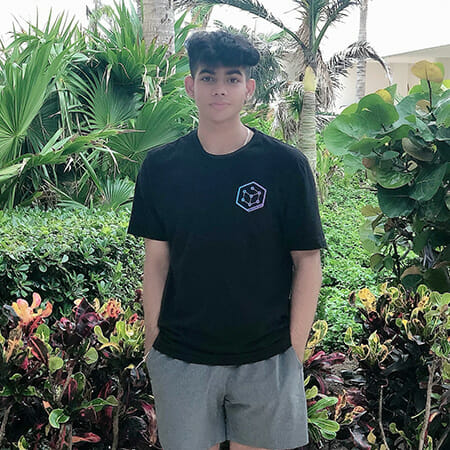 Earlier in the pandemic, we donated 50 care packages to a local Indian restaurant. The restaurant was about to go out of business, and that spoke to me because it was one of my favorite restaurants as a child. Witnessing the customers and restaurant's delight about the care packages made me want to continue the initiative, because I know I am making a difference in people's lives.  
Why do you think it's important for others to give back?
Helping and working together is the only way to get through the pandemic. Volunteering is a major solution to getting through the pandemic effectively.  
What's been the most rewarding part of your service? 
It's rewarding to receive thanks from people who tell us how we are really helping them out in a time of need.  
What does the future of your volunteerism look like?
I hope to continue this service even beyond the pandemic. Even when we are out of the woods, we plan to continue donating care packages because COVID-19 and its health risks will still be an issue, and people will be in constant need.  
In one word, what does volunteering mean to you?
Rewarding.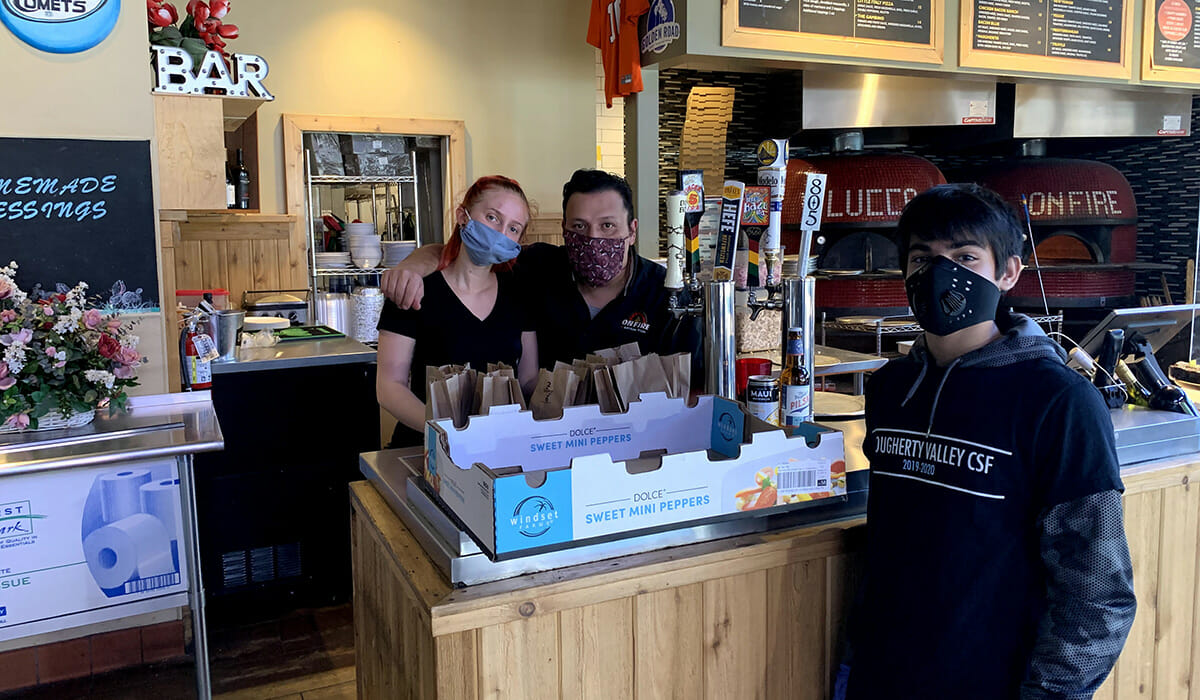 When you're not busy volunteering or in school, what do you do for fun?
I'm a Boy Scout. I love camping, hiking, anything of that sort. I'm a 3rd Degree Black Belt in Taekwondo.  
How can readers help?
For more information on how you can help, please visit the Project Community Against COVID's LinkedIn page. 
Do you want to make a difference in your community like Prayrak Bajaj? Find local volunteer opportunities. 
Share this post