Teen Volunteer Provides Equipment to Student Athletes in Need
Meet Daily Point of Light Award honoree Kaitlyn Harrington. Read her story and nominate an outstanding volunteer or family as a Daily Point of Light. 
For as long as she can remember, Kaitlyn Harrington has played sports. What struck the now 16-year-old Horsham, Pennsylvania student athlete was an imbalance when it came to the often costly equipment.  Kaitlyn realized she could help her fellow athletes by connecting players who lacked the sports equipment they needed with donations from players that had extra. 
Launching Play It Forward first as her Girl Scouts Silver Award initiative in October 2018, Kaitlyn's volunteerism has since expanded, transitioning into her Gold Award, and now serving additional sports teams. Donating equipment that benefits youth athletes in need of gear, Kaitlyn has collected thousands of items, helping hundreds of kids to play. A good sport to her community and beyond, Kaitlyn is inspiring others to give back and is getting more kids on the field through volunteerism.  
What inspires you to volunteer?
There are always people who need help in the world. It brings me a lot of joy knowing there's something I can do to help them. Whatever form it might be, volunteering gives you a sense of pride and fulfillment.  
Describe your volunteerism with Play It Forward.
Play It Forward has collected more than 3,500 equipment items, worth approximately $125,000, and provided thousands of those items to over 260 youth players. As founder and director, I recruit and organize the volunteers. I promote our service at sports club meetings, manage our communications, organize donation and distribution stations, and spend a lot of time cleaning and repairing equipment.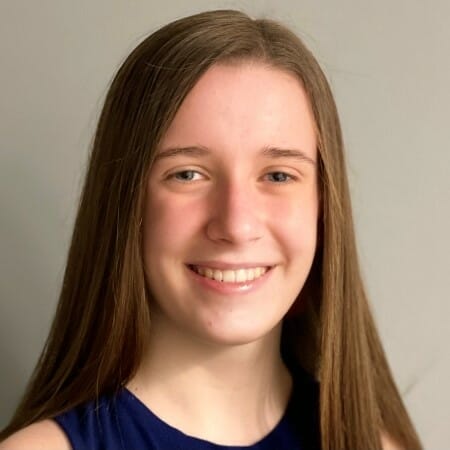 Share one personal story with me from your volunteerism. 
A little boy came up to one of our first distribution stations, it was his first season of baseball. I helped him choose all the equipment he needed, a glove, little bat, baseball and helmet. [The boy] had the biggest smile afterwards, he was basically glowing. He started playing with the ball, and his parents looked super happy about it. He just kept thanking me, there was a bunch of joy. That moment helped me realize how much [this service] means to kids and that's really special.  
Why do you think it's important for others to give back?
There's always going to be somebody out there who's less fortunate than you are. The least we can do is try to make someone's life just a little bit better or easier.  
What's been the most rewarding part of your service? 
Volunteering has a really big impact because I know what it's like for kids who have to stop playing sports or have always wanted to do a sport but haven't had the time, equipment or money to do it. Allow kids to play sports and possibly find something they really love to do, that's the reward. 
How have you continued to volunteer throughout the COVID-19 pandemic?
We're helping kids gain critical benefits from sports like increased physical fitness, elevated mental well-being, enhanced emotional health and greater social engagement, all of which are vital to counter the growing mental crisis COVID has caused. We had to keep a distance and wear masks while volunteering, there were more virtual exchanges and we do more in-depth cleaning, a lot of scrubbing. 
What do you want people to learn from your story?
Everybody has something they enjoy and something they're good at. Why not use that skill or thing you love to do to help others? Everybody has the ability to help in their own way.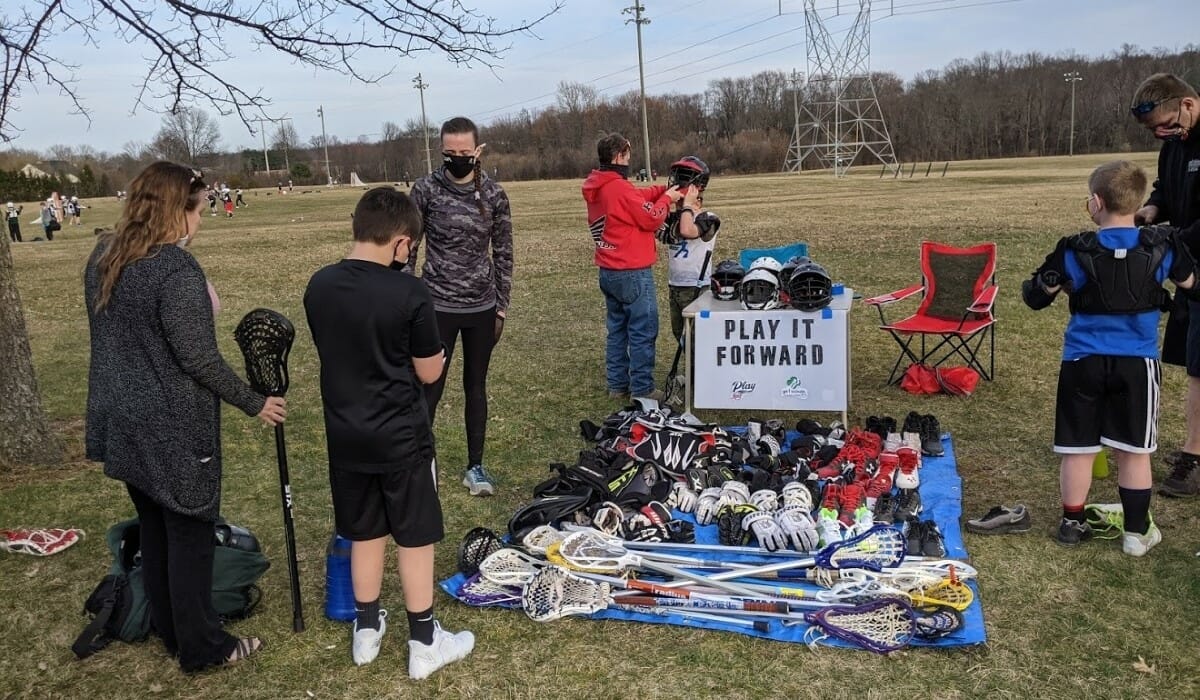 In one word, what does volunteering mean to you?
Impactful.  
What's the most unusual piece of sports equipment that's been donated?
(Laughs.) A wrestling mat and pads were donated to us. We also got some golf clubs.  
When you're not busy with school or volunteering, what do you do for fun?
I do karaoke. I play soccer in the fall and spring. I also do a lot of theater, singing and Girl Scouts.  
How can readers help?
Please visit our website for more information about how you can help. 
Do you want to make a difference in your community like Kaitlyn Harrington? Find local volunteer opportunities. 
Share this post