Florida Boy Donates Thousands of Books to Serve Kids and Save the Planet
Meet Daily Point of Light Award honoree Zach Hartman. Read his story and nominate an outstanding volunteer or family as a Daily Point of Light. 
12-year-old Zach Hartman will tell you he loves the environment and helping people. The Tampa, Florida student has combined those two passions as he volunteers to help better his community and by extension, the planet. 
Partnering with his older brother, Chase, Zach co-founded Eco Brothers to promote literacy and help the environment. Discovering that more than 300 million books are discarded into landfills each year, Eco Brothers has distributed more than 175,000 new and used books to 50 schools across greater Tampa, in addition to upcycling stuffed animals for shelter animals. Through hundreds of hours of volunteerism, Zach has positively impacted the environment and the lives of more than 35,000 students thus far. 
What inspires you to volunteer?
There are lots of problems in the world, so we all need to volunteer, because one small action can make a great impact in the world. I'd tag along with my brother after he started read.repeat. and seeing the joy his project brought to people's faces inspired me. I started Zach's Planet, and then we joined efforts for Eco Brothers. 
Explain the importance of your service. 
More than 300 million books are discarded into landfills each year, and a lot of parents throw away stuffed animals that their kids have outgrown. Through volunteering, we've kept 125,000 pounds of used items out of local landfills and saved 5,000 trees by promoting reusing books.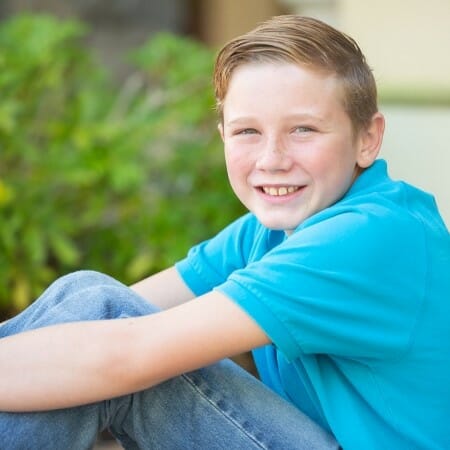 Describe your volunteerism with Eco Brothers.
I collect used books and stuffed animals, and coordinate the drop-offs. The donated books are distributed to students in need, and we upcycle the stuffed animals by cleaning, putting squeakers inside and donating the pet toys to homeless animals in shelters and humane societies. Glad Dogs Nation preps the toys so they are safe for the animals. We distribute new and used books to schools and have filled more than 100 Little Free Libraries in all 50 states, and I raised funds to purchase a Little Free Library for a local school. I've personally raised around $30,000 and Eco Brothers has raised more than $90,000 in total to help purchase books, support literacy, and strengthen environmental initiatives in our area.
Share one personal story with me from your volunteerism. 
During one book drop off, we'd brought 4,000 books to a school and a little girl asked me how we got the books. I told her that people like to share. I gave her some advice [about reading], and told her she could even trade books with her friends when she was done with a book, and then she'd have more books to read. She was very surprised. It made me feel good with a sense of happiness that I helped her, and let her know sharing is caring.  
What's been the most rewarding part of your service? 
At the end of my service. It takes me about 30 minutes to set the books up for kids, and then you get to see all their faces. Most are definitely surprised [to receive books], most are very happy. There are some people that are wowed. When all the tables are empty and all those kids go home happy [with books], I can go home [and think], wow this is truly amazing.  
How have you continued to volunteer throughout the COVID-19 pandemic?
Instead of visiting classrooms in person to donate books, we now bring books to schools and the staff distribute them to students. We also mail books to Little Free Libraries around the country; I raise money to pay for postage to ship books. 
What do you want people to learn from your story?
Any person, any age, can do anything to make a small difference. As long as it's helpful, from one book to one Little Free Library, or donating 4,000 books to a school. All people can do anything.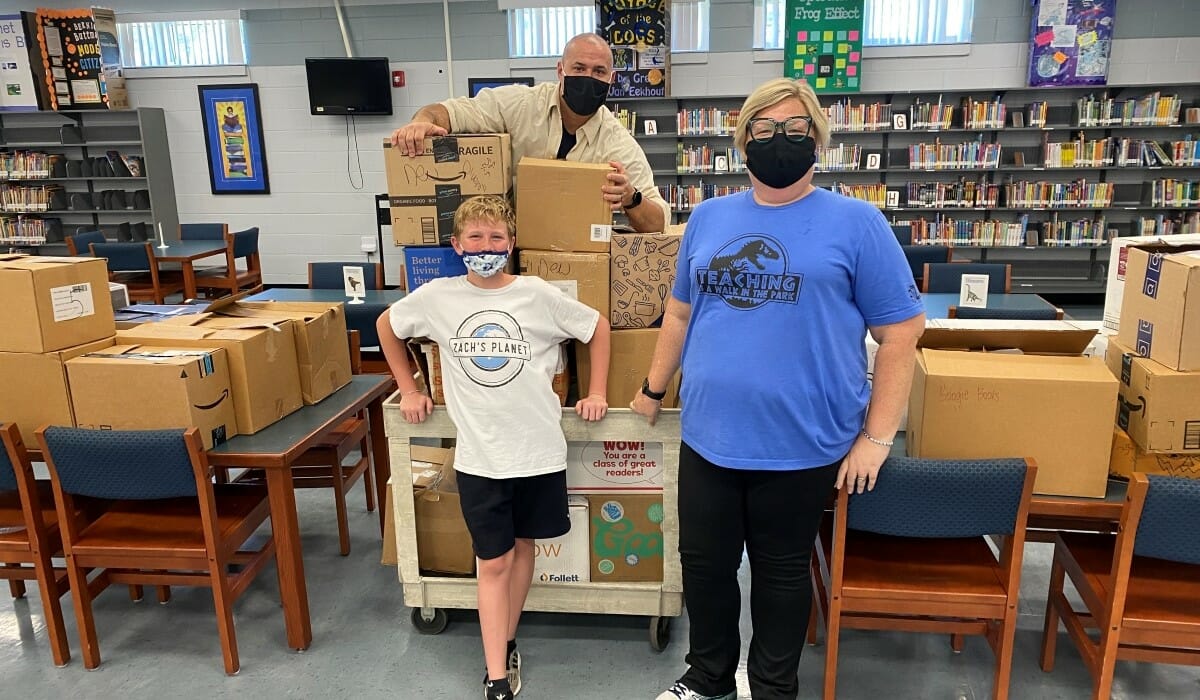 In one word, what does volunteering mean to you?
Happiness. When you volunteer, you spread happiness both ways. You bring someone happiness, and knowing you left someone happy brings happiness back to you. Volunteering is a great way to connect with someone.  
When you're not busy volunteering or in school, what do you do for fun?
I'm on a swim team. I also do Boy Scouts.  
You've helped thousands of students to read. What's your favorite book?
The Graveyard Book by Neil Gaiman. 
How can readers help?
For more information about how you can help, please visit the Eco Brothers website and to support literacy for kids around the United States, please visit my GoFundMe page. 
Do you want to make a difference in your community like Zach Hartman? Find local volunteer opportunities. 
Share this post