Air Force Member Helps Families Escaping Domestic Violence Start Anew
Meet Daily Point of Light Award honoree Matthew Storer. Read his story and nominate an outstanding volunteer or family as a Point of Light. 
The Air Force is a strong proponent of volunteering, so Technical Sgt. Matthew Storer has always helped out here and there at Keesler Air Force Base where he is stationed. But when he was asked to use his truck to pick up donations for a local domestic violence center one day in 2019, a passion for service was truly sparked in him. Since then, Matthew has dutifully helped pick up and deliver donations to Gulf Coast Center for Nonviolence in Biloxi, Mississippi, as well as deliver items to clients moving out of the shelter into a new home, at minimum once a week.  
The donations include beds, mattresses, washers, dryers, clothing and small appliances — anything that a family in need may require after abruptly starting a new life. Matthew has driven all over the Gulf Coast area, including to Louisiana and Alabama, to collect the items. He also helps fix up and assemble bicycles to be donated to the center's children each Christmas season. 
Describe your volunteer role with the Gulf Coast Center for Nonviolence.
Charlotte, who is one of the directors who works with us over at Keesler Air Force Base, asks us to go pick up donations from community members throughout the area, whether it's furniture, clothing, small appliances, beds, or mattresses. We have trucks within squadron members and we'll go load up and pick things up from people's houses in the area, sometimes trailer loads. We drop it off at the center or even make deliveries for the clients, so if they're getting out of the actual shelter, we'll help get some of the bigger items into their new home. 
What inspired you to start volunteering in this way?
Air Force likes volunteering and they give us the opportunity to do it. I didn't even have to look very hard. I had a truck and somebody asked 'Can you do this?' and I was like, 'Yeah, that sounds awesome.' A big thing for me is not just helping a small area with my spare time, but getting out and helping the community where you can see the first and secondary effects.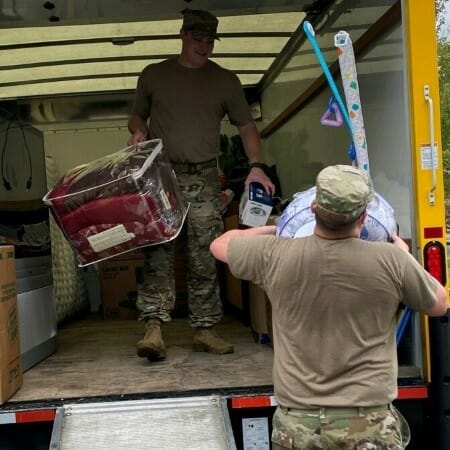 Talk about how you help fix up bicycles to donate to kids during the holidays.
That's probably the coolest thing. … It's one of those big items that's donated. I believe this year there were 20 bicycles donated in one day. Several families were getting bikes for their children who asked for them. During the holidays, the kids will give a list and people will donate the items on these kids' lists so they do not go without during the holidays, which is pretty important — that the kids are as little impacted as possible by some of the terrible situations they've been in. 
How important is it for shelter's clients to have access to these donations?
Sometimes they're in situations where they, and their children in most cases, just have to grab what's on their back and leave, get out as quickly and safely as they can. They essentially show up to the shelter with nothing. When the community donates these items, whether it's food, clothing, mattresses, dressers, washers, dryers, or anything like that, they're not starting over on their own. They don't have to buy these things on their own, whether they've got a job or career they're currently in or not. They don't necessarily have to reset on their own. They have help from other people. I think it's important that if anybody is in an abusive situation, there are these lanes to get out of it. You are not going to be alone. 
Do you have any memories from your time volunteering that have really stuck with you?
A big thing is the kindness out of the clients. I remember a time we delivered a mattress and everybody was so thankful. Before we delivered it, I was like, 'When do they want it?' and they were all about, 'Oh no, when it's convenient for you.' I showed up and they had been sleeping on the floor on an air mattress for a week plus, and that was unacceptable. I told them this isn't about me, this is about y'all getting what you need to be comfortable, don't worry about my schedule. The other guys that were there with me said the same thing. You're not going to put us out by having us come and help you as soon as you would like. 
What's been the most rewarding part of your work? 
Seeing the kids smile, and the mothers, too. The mothers are smiling because they can see their kids' smiles. The sincerity of their appreciation, and to see them starting anew and in a positive way. 
What have you learned through your experiences as a volunteer? 
The camaraderie and the teamwork and the helpfulness of the community is probably the biggest. It is a very large area. The distance that I've traveled, from one side of the Gulf Coast of Mississippi to the other side, from Alabama to Louisiana, picking up items across the coast, is amazing. That's just to help these families as much as they can.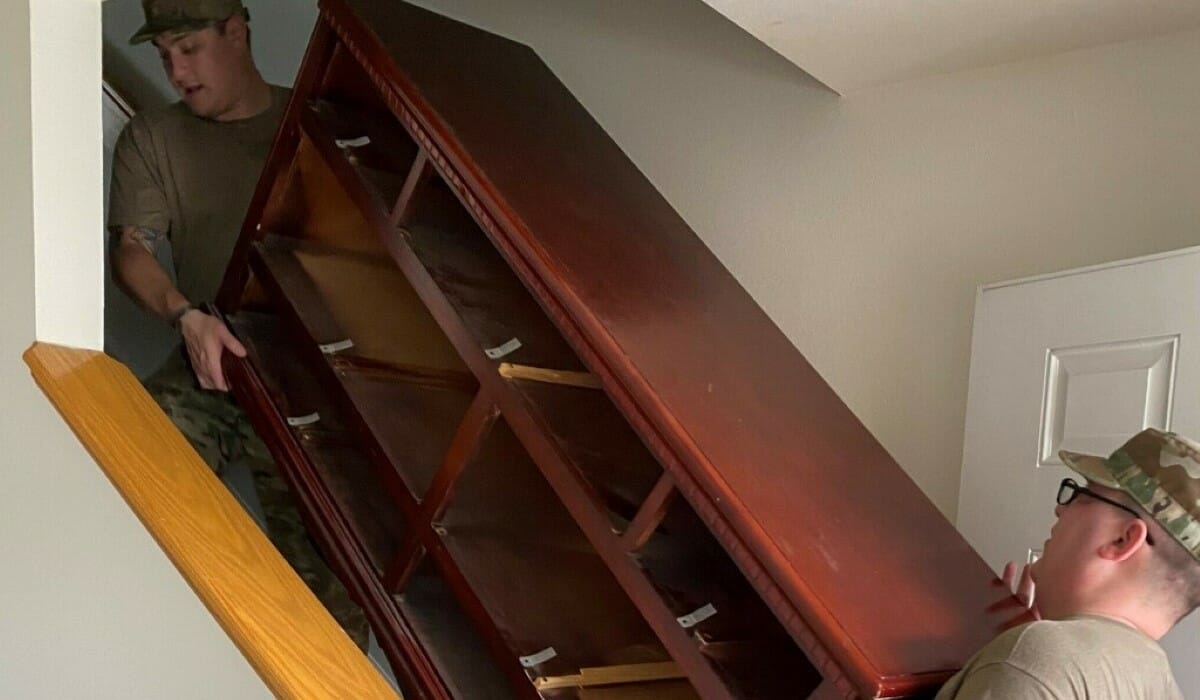 Why do you think it's important for others to give back?  
It builds connections between other people. I'm originally from Ohio, and to meet the people I have met in Mississippi through the people I've met them through has been amazing. You meet hundreds of people from all walks of life who are willing to do anything for you. I've met people who would literally give me the shirt off their back to help somebody else. 
What do you want people to learn from your story?
There's always an opportunity to help somebody else. Whether big or small, there is some way for you to go out and make a difference for somebody else. 
Do you want to make a difference in your community like Matthew? Find local volunteer opportunities. 
Share this post