Teen Volunteer Puts Books Into Hands of Underserved Students Through "San Antonio Book Pool"
Meet Daily Point of Light Award honoree Louis Geer. Read his story and nominate an outstanding volunteer or family as a Daily Point of Light.
When 16-year-old Louis Geer read an essay about a phenomenon called "summer reading loss," which describes the decline in children's reading development during summer vacation, the San Antonio, Texas rising high school junior knew he wanted to help.
Launching San Antonio Book Pool, Louis is increasing access to books for underserved students and their families in his greater community. First supporting literacy skills during the summer, Book Pool offered continued support throughout the school year amid hybrid classroom schedules due to the COVID-19 pandemic. By putting unused books in the hands of children in need, Louis is volunteering to build a more literate community.
What inspires you to volunteer?
You can't choose where you're born. There are many underprivileged families, and it feels good to help out when you can if you're lucky enough to be privileged.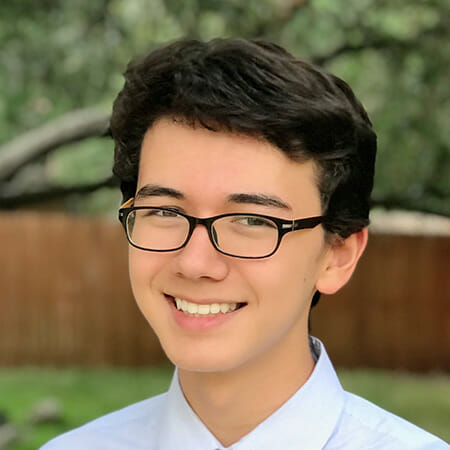 Describe your volunteerism with San Antonio Book Pool.
As founder, I manage our volunteers, who are mostly students. I organize local book pools for collection and redistribution, and we've also held a read-a-thon to fundraise. We've formed community partnerships with organizations including Boys and Girls Club of San Antonio, San Antonio Family Service, Scooby Van of San Antonio and the United Way of San Antonio and Bexar County. Book Pool has collected and redistributed thousands of books thus far.
Share one personal story with me from your volunteerism.
When we hosted our first book pool, we didn't expect to receive many books, but we ended up with a few hundred. That's when I realized people had a lot of books they could donate. It was refreshing because I knew I was going to be able to help so many people that previously hadn't had access to books and reading material.
Why do you think it's important for others to give back?
Volunteering is very beneficial for communities because then everyone does well and is happy.
What's been the most rewarding part of your service?
It's rewarding to be thanked when we donate books to an organization. That is the best feeling.
How have you continued to volunteer throughout the pandemic?
Summer reading loss became more of a severe issue during the pandemic, and it was even more important to volunteer and help others. We kept our book pools and other activities socially distanced.
In one word, what does volunteering mean to you?
Mutualism.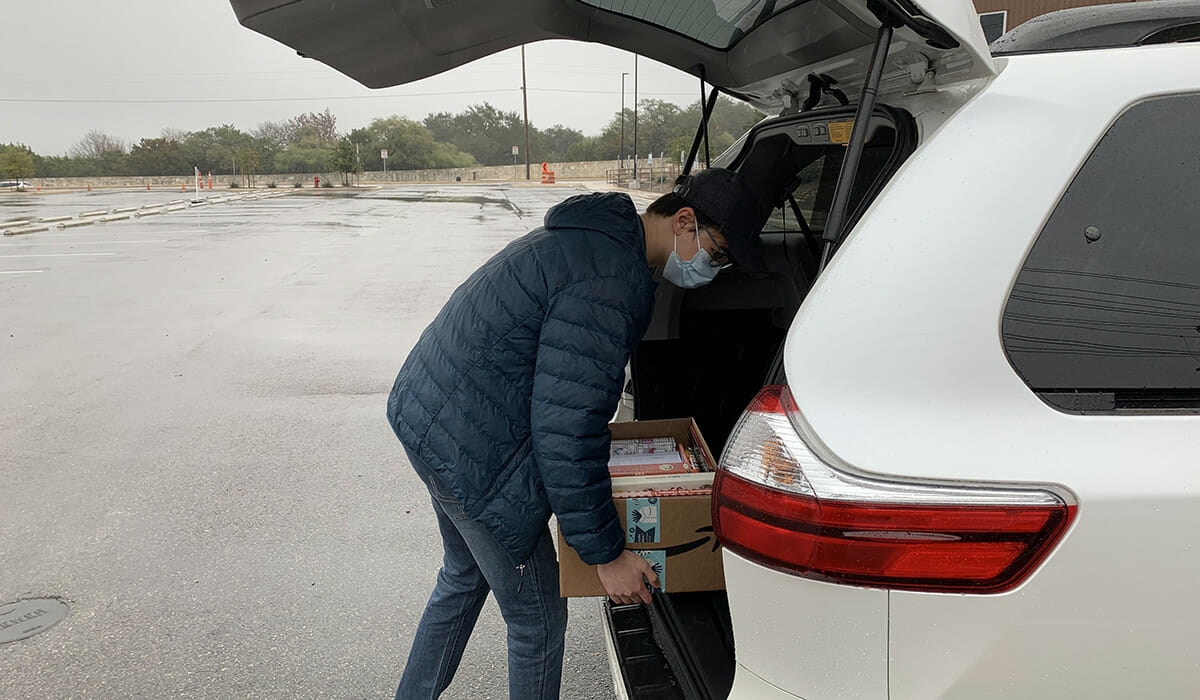 When you're not busy with school or volunteering, what do you do for fun?
I like to play the piano and compose music. I'm also a Boy Scout which is pretty fun.
How can readers help?
We rely on donations and requests for books to continue our Book Pool. Please visit our website for more information about how you can help.
Do you want to make a difference in your community like Louis Geer? Find local volunteer opportunities.
Share this post