Amid COVID-19 Pandemic, Teen's "CareGood Foundation" Serves Most Vulnerable, from Young to Old
Meet Daily Point of Light Award honoree Anvitha Kollipara. Read her story and nominate an outstanding volunteer or family as a Daily Point of Light.
During Anvitha Kollipara's frequent trips to visit family in India, it was tradition to perform service work. On those trips, Anvitha says she witnessed levels of poverty she'd never before seen.
"Driving around, even at stop lights, you'd see so many beggars," says Anvitha, "a lot of unprivileged children didn't have access to the same education that is provided at other schools in India and worldwide."
The situation worsened, says the 15-year-old Tampa, Florida student, who occasionally makes extended trips to India for her volunteerism, when the COVID-19 pandemic deepened the hardship many vulnerable populations face.
"I went out for basic necessities, and saw a lot of seniors around the rail stations, not being able to make ends meet. Many had lost their jobs, or were homeless, and would say they weren't doing well, they didn't have medicine, PPE or food."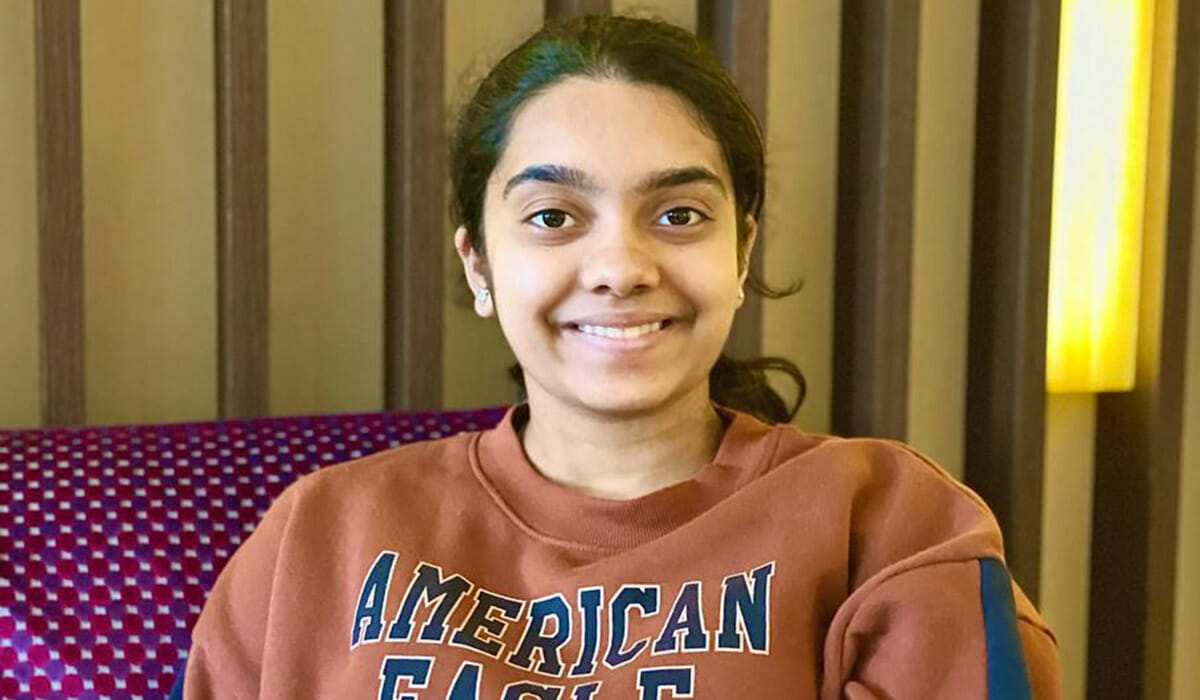 Launching CareGood Foundation in the spring of 2020, the rising high school sophomore is volunteering to provide underserved individuals with more opportunities through sustainability and greater access to resources. Hosting solar power workshops and providing devices like lamps and stoves for children who lack continuous access to power, to delivering food, medicine and PPE to senior citizens, Anvitha is creating a better world, person by person.
"I want all rural children in India to be able to have access to solar powered lamps so they no longer have to study at night using unreliable and dangerous alternatives such as candlelight. It seems like a simple problem but I've seen children struggle with this widespread problem in so many villages. While in India, I was delivering monthly medicines to an old age home, and when an older man was told I'd been delivering lifesaving medicines the entire year, he started crying. His whole family had left him behind and he was so thankful because he wasn't able to afford medicine."
Raised by her parents and grandparents to think of volunteerism as a personal responsibility, service is almost second nature to Anvitha, particularly giving back to others who don't have as much.
"If someone has enough to survive then they have the responsibility to give back and be a part of the community. (My family's) values were set so that before helping themselves, they'd always want to help at least one other person. Whenever you do good, good things come back to you."
Just in the past year, Anvitha has connected with more than 700 students through workshops and delivers medicine, PPE and other essentials to a couple hundred senior citizens monthly. Her commitment to service, says Meeraa Ramakrishnan, co-founder and managing director of Avaagat, an organization which has collaborated with CareGood, is changing the lives of people in need and offering a better future for generations to come.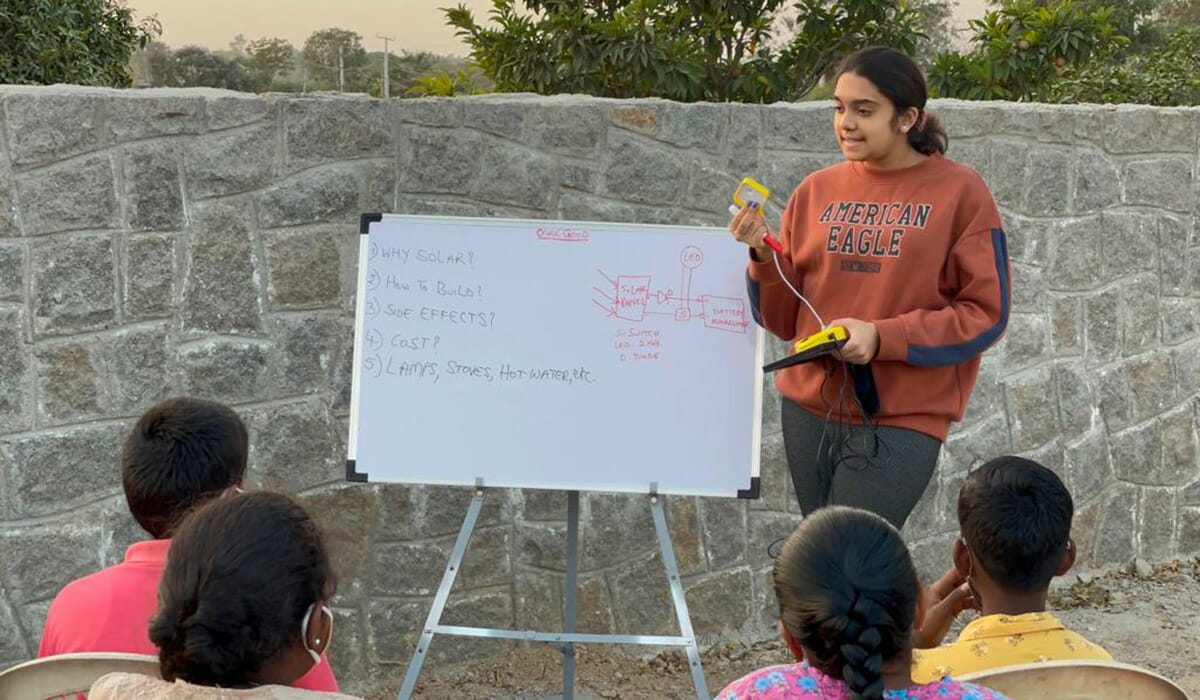 "Anvitha is one of the bubbliest people I know, with a bright personality and dedicated work ethic," says Meeraa. "CareGood has offered educational sessions to several old-age homes across the city of Hyderabad and beyond, with hundreds of individuals receiving the chance to learn how to better sustain the world around us and to make solar powered components. She has been able to help our target audience, the future generations, learn about sustainable living and solar power."
Digging in to offer help during the pandemic as cases and death tolls continue to increase, Anvitha says she plans to launch new initiatives to address the greater need that developed during the worldwide crisis. Fundraising for programs like GoodCare's monthly medicine deliveries, Anvitha is on a mission to share her personal message of responsible volunteerism.
"Anyone, no matter what age, can make a change. Even if they don't have any funding, they can do something as simple as teaching rural children a skill or hobby they know. Anyone is capable of being a part of social service and making an impact."
Do you want to make a difference in your community like Anvitha Kollipara? Find local volunteer opportunities.
Share this post