Teen Volunteer Wins Hearts and Minds by Promoting Sustainability and Social Justice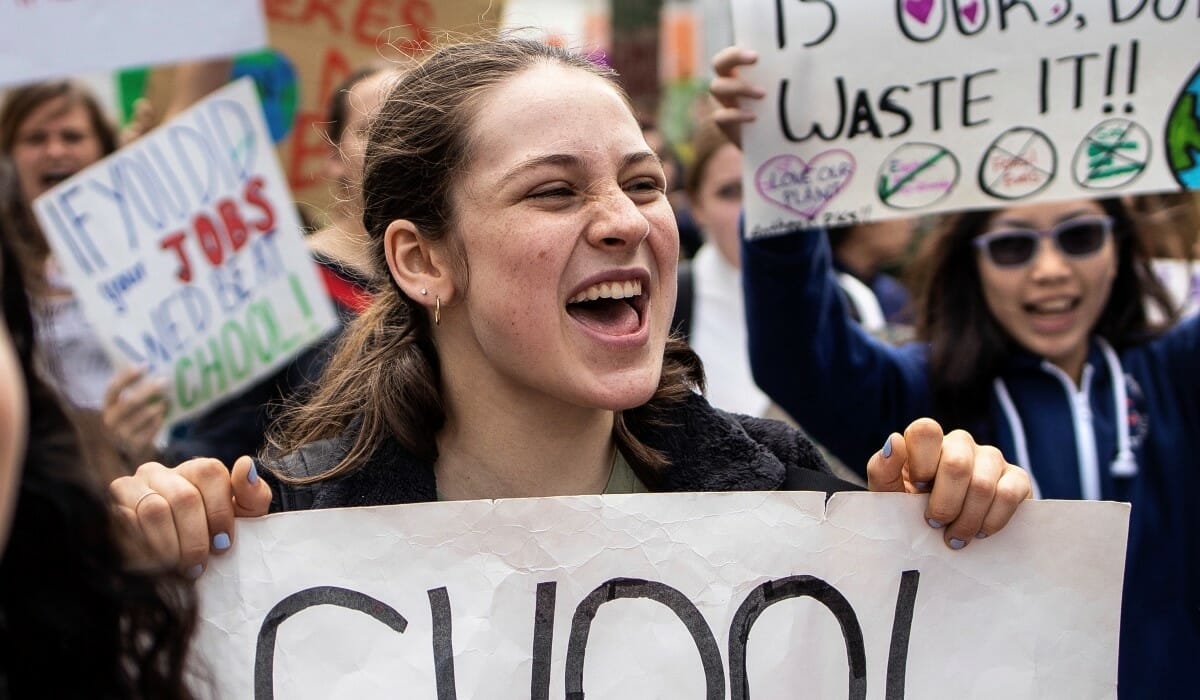 Meet Daily Point of Light Award honoree Sarah Goody. Read her story and nominate an outstanding volunteer or family as a Daily Point of Light. 
"Here we go again with another boring science unit," Sarah Goody says as she retells the moment in 6th grade when she was first introduced to the idea of climate change. But the now 17-year-old Corte Madera, California student says she quickly realized the topic was an urgent and critical global concern. 
"That unit opened up my eyes," says Sarah. "I then realized it's not just about polar bears and plastic straws, climate change is an issue that threatens the survival of the human race and that intersects with every other social justice issue I'd ever been passionate about, from animal rights, human rights, and gender equality. It was then that I could draw a key connection, and I said I have to go out and take action, I can't sit back literally watching our planet burn." 
Take action is what Sarah did, by founding Climate NOW in 2019, the youth-led organization dedicated to educating young people about climate change and how they can in turn take action for a better future. But the road to empowering the next generation to be leaders in sustainability and social justice was at first lonely, says Sarah.  
"When I was in 8th grade, I was participating in climate strikes by myself outside of San Francisco City Hall and the San Francisco Ferry Building every week. At the time, I was trying to get more young people to join me in the movement because it was getting lonely being alone. I remember going up to some peers in school and telling them about the work I was doing, but before I could get to my request, someone stopped me and said, 'Hey Sarah, I don't even know what climate change is.' [That was the] Realization that young people either don't know what climate change is and how it's impacting our community, or they have knowledge but haven't been taught how to go out into communities and take action on the issue."
Sarah, a high school junior, is now leading a movement that has reached more than 76 schools around the world, connecting with more than 10,000 students from kindergarten through college to present climate related topics. Speaking to students multiple times a week about her own experiences as an activist, mentoring young people and offering resources, Sarah is connecting with kids and inspiring them to effect change.  
"I remember one of the first presentations I gave to a school," says Sarah. "A little girl came up to me and said she was so inspired by the work I was doing, she was going to go home and talk to her parents about why climate change matters. I have stayed in touch with [that girl] and witnessed her journey, she's (now) doing strikes and protests in her own community and doing education at her school. Following along with so many other students and their journeys has been my biggest 'Aha moment,' understanding the impact I'm making." 
It's seeing the faces of students light up during her presentations and witnessing the impact these children go on to make that fuels Sarah's service. Through school presentations, the organization's volunteer program, and the Hero/Toolkit program, Climate NOW is equipping younger generations with tools and knowledge. 
"I'm inspired to volunteer understanding how urgent the issue is," says Sarah. "Scientists predict by 2030 the worst impacts of climate change will become irreversible. The stats and science continue to help me each and every day to push through, take action, mobilize to reduce carbon emissions in society and urge other young people to join me in that fight." 
Featured in the news and conducting advisory work with foundations including musician Lady Gaga's Born This Way Foundation and serving as the chair for the Corte Madera Climate Action Committee, Sarah's fierce passion for change is being felt and heard around the world. As a guest speaker for teacher Suzanne Alpert's 8th grade science classes at the Mark Day School in San Rafael, California, Sarah's authenticity is what is winning hearts and minds in the fight for a better future, says Suzanne, who calls Sarah a motivation for people of all ages.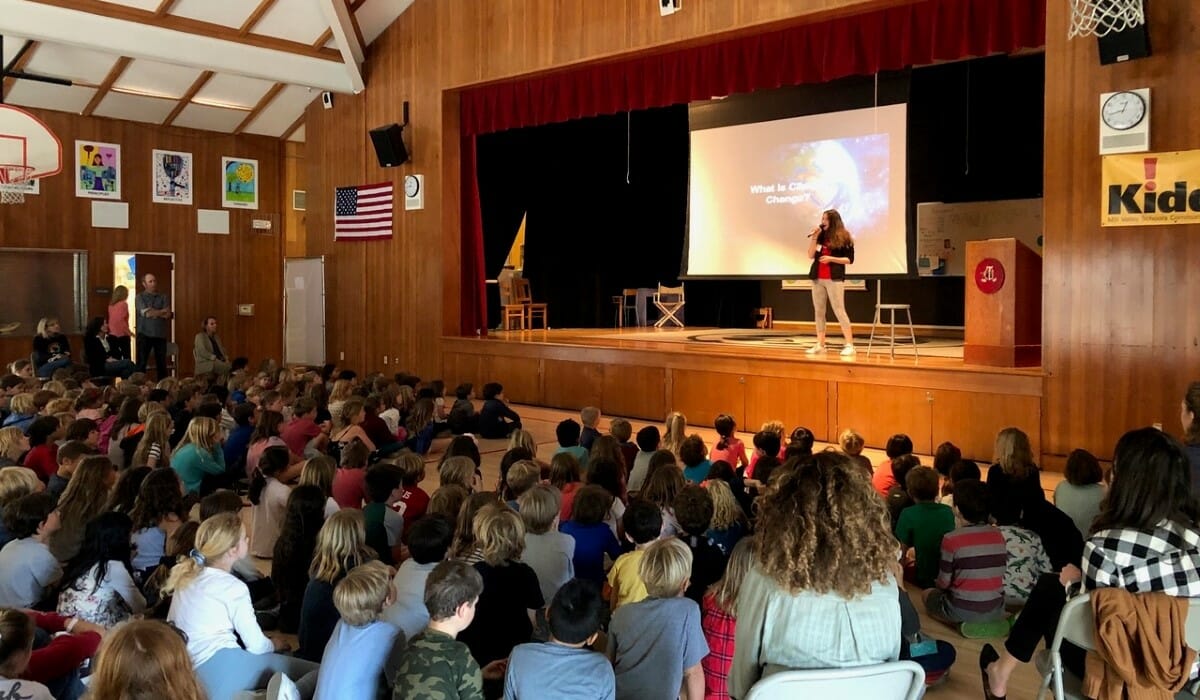 "Sarah is incredibly inspirational for other young people," says Suzanne. "Since Sarah's generation is leading most of the initiatives in order to slow down climate change, having Sarah as a powerful and informed voice makes youth behind her more inspired to get involved. She tells the 13 and 14-year-olds in my class a story about being their age and how she got involved, and then she can show them her clips from being on NBC's "TODAY Show" and the awards she's received and the impact she's made in just the last few years. She's very authentic, real and action oriented. She's made this all happen." 
Sarah says she is challenging her peers to take action precisely because of how the climate crisis is directly impacting her generation. Looking ahead, while Sarah doesn't know what's in store for the future, she does know one thing: she'll be working to protect the planet and its people. 
"Whatever I'm doing, it'll be mobilizing with others to help protect our environment and the people on this planet to make sure everyone has rights and security to a healthy and livable planet and future. Oftentimes, young people and everyone in general can feel like their voice doesn't matter, but when it comes to topics like climate change and other social justice issues, it's important to recognize that everyone has a really important and unique view to bring to the conversation and to volunteer work. I implore [others] to explore what makes you unique in this movement and to go out and share your voice with others." 
Do you want to make a difference in your community like Sarah Goody? Find local volunteer opportunities. 
Share this post