First Time Volunteer Changes Lives and Offers Hope, 8 Million Dresses Later
Meet Daily Point of Light Award honoree Bonnie Alexander. Read her story and nominate an outstanding volunteer or family as a Daily Point of Light. 
Bonnie Alexander had never volunteered before joining Little Dresses for Africa, and hasn't sewn one dress during her eleven years of service, but she's played an important role in the organization as they send clothing and hope to impoverished children. 
LDFA, which counts volunteers from around the world, has distributed more than 8 million dresses as well as "britches for boys" to 97 countries, in addition to providing critical resources and education. Because of Bonnie's reliable service, the organization has been able to clothe vulnerable children in handmade clothing made with love, supporting LDFA's mission to plant in the hearts of little girls that they are worthy. 
What inspires you to volunteer?
It's being the hands and feet of Jesus. Seeing children's lives transformed by sending them hope in a dress. Seeing their faces light up knowing we're giving them a future with the education we provide. Seeing these little girls that are dressed poorly and could be trafficked by sex traffickers, but instead go to school, get a education, and then go on to change the world themselves.  
Describe your volunteerism with Little Dresses for Africa.
In addition to my service as a volunteer, I am a board member. We receive boxes of donations, primarily dresses made from pillowcases, that come in from around the world. I open and sort the dresses by size, check the quality and then pack the clothing in 40 foot containers that are sent with missionaries to locations around the world. We've sent dresses to over 97 countries, but Africa is the main focus. We've also sent clothing to children in need in the U.S., including Appalachia. In addition to clothing, we support ongoing projects for vulnerable children. We've built primary schools, wells, even a dormitory for girls rescued from early childhood marriages.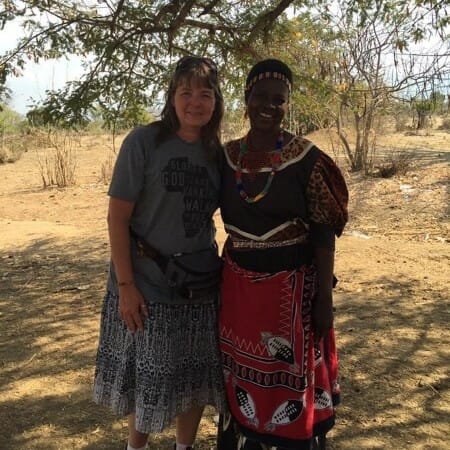 Share one personal story with me from your volunteerism. 
I'd packaged dresses and sent them out for years, but the first time I went to Africa, we were getting ready to do clothing distribution, and these poor little girls are lined up for dresses. I put a dress on my first little girl, it's a pillowcase pattern dress, nothing fancy. She looked down at her dress, then she looked up at me and smiled so big. That to me, right there, was the moment that I realized what I was doing was important. I stopped what I was doing and ran over to [LDFA's founder] Rachel O'Neill to hug her and thank her for what we were doing.  
Why do you think it's important for others to give back?
I do believe volunteerism transforms your life. You get to see the glory you're giving to other people. It puts you in a better spot mentally, emotionally. Service gives you a purpose.  
What's been the most rewarding part of your service? 
Watching lives transformed. Watching how we've grown over the years. Watching these little girls with the smiles on their faces and the worthiness they felt because they had a little dress on, or putting in the wells and watching these little kids line up just to get the first little sip of fresh water they've had in I can't tell you how long.  
How have you continued to volunteer throughout the COVID-19 pandemic?
We were not able to travel to Africa during the pandemic, which puts a damper on checking in on things and distribution, but we do have a crew on the ground in Malawi. We've had a drop in volunteerism at the building, but we stayed open by following protocol including wearing masks. Service is starting to pick up now, and the volume of dresses we received during the pandemic exploded because more people were at home sewing. We were overflowing with dresses. It was wonderful.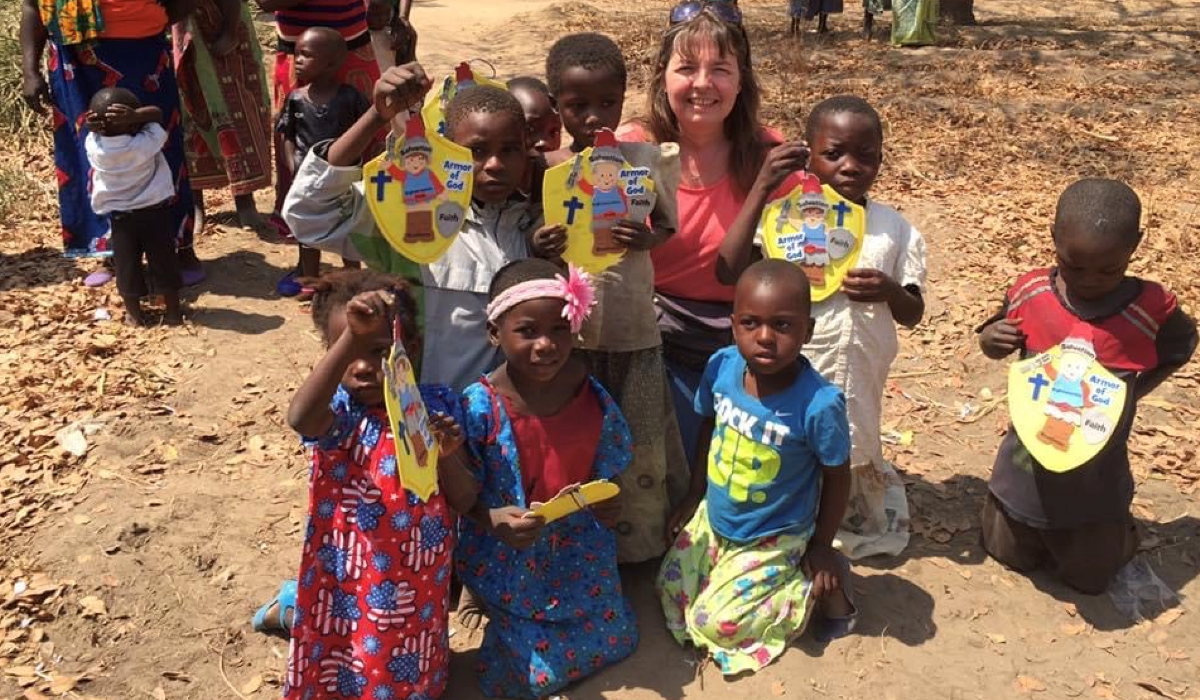 What do you want people to learn from your story?
One dress can change a life. One step in the right direction can change a life. If you keep changing one life at a time you'll eventually change the world. I'd never done any kind of missionary or charity work, I wasn't raised that way. The first time I stepped into Rachel's house I was petrified, but as soon as I knocked on the door, I felt welcomed from the get go, and I haven't left.  
Name a volunteer who inspires your service.
Rachel, the founder and director of LDFA. Her excellence inspires others but also honors God. Rachel has inspired me in so many areas of my life. She didn't start [this volunteerism] until she was 55, so there's hope for me yet (laughs.)  
In one word, what does volunteering mean to you?
Change.  
Describe your favorite LDFA dress.
There are so many. So many of these women put their hearts and souls into it. We had some dresses that came in, there were little ruffles on the bottom and little frilly sun bonnets with little bitty purses, everything matched. It was soo cute. I opened [the box up] and just couldn't imagine, what a gift for this little girl [who'd receive the outfit.] 
How can readers help? 
Please visit the Little Dresses for Africa website for more information about how you can help.  
Do you want to make a difference in your community like Bonnie Alexander? Find local volunteer opportunities. 
Share this post