Teen Works to Make STEM More Inclusive and Accessible for Kids Around the World
Meet Daily Point of Light Award honoree Victoria Ren. Read her story and nominate an outstanding volunteer or family as a Point of Light.
Victoria Ren's third grade teacher had an irrevocable impact on her by bringing the once extremely shy eight-year-old out of her shell, a positive life change she still remembers fondly almost a decade later. That influence inspired her interest in education, and ultimately led Victoria on a mission to bring more inclusivity and accessibility into the STEM world for students everywhere.
Now 16, Victoria is the co-founder and executive director of STEM & Buds, a youth-run nonprofit that pairs elementary and middle school students with high schoolers to translate science into civics projects and initiatives tailored to the students' own community. Since the nonprofit's inception in Victoria's hometown of Sewickley, Pa. in 2018, over 3,500 students and mentors have been engaged across three countries and 14 states. STEM & Buds has 60 cost-free programs, including summer camps and outreach initiatives. The nonprofit hopes to create a collegiate program as well, and is also looking into how to merge science and religion to work with youth groups.
Describe your volunteer role with STEM & Buds.
STEM & Buds is a for-youth, by-youth 501(c)3. Our mission is to redefine what inclusivity and accessibility look like in STEM by bridging students and mentors, shaping ideas into initiatives, and translating science to civics through after school chapters, summer camps, outreach programs, and partnerships for students. I'm the cofounder and now serve as the executive director.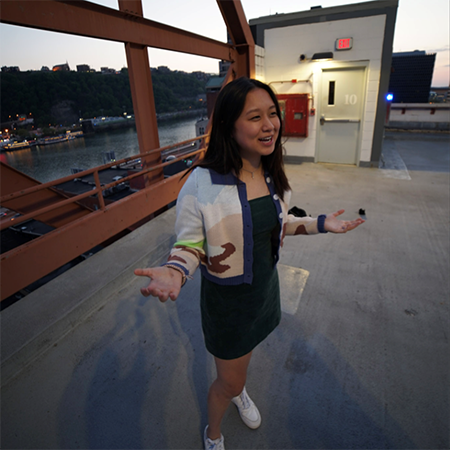 What inspired you to start this?
Ever since third grade when I was eight, I've been really interested in education. I saw the potential it had to change people's lives because for me, before meeting my third grade teacher, I was extremely shy and was very self conscious and terrified of judgment, which stopped me from doing lots of things. I don't know how to describe it, but that year my third grade teacher really changed me, and to me, she's the testament to the best parts of education. Since then, I started working on many education things, like creating a lunch reading program for lower proficiency kindergarteners. But in the summer of eighth grade, that's when I found this avenue to use education as a tool for good. It happened when I went into a Speech & Debate summer camp. During that summer camp, we were able to advocate for anything we wanted, which was super exciting because often in school, you have restraints on what you can do. We were paired up with mentors during the process. That's where I met Ashna, who was my mentor and is now the cofounder of STEM & Buds. Through that, we both recognized the need to replicate the idea of unconventional friendship and unconstrained discussion within the scientific community, and to give kids an opportunity in that space to have a similar environment and similar opportunities.
What exactly is STEM & Buds doing to replicate that kind of environment?
For us, the problem we identified is STEM education is often very metric driven and one dimensional, which ends up excluding people from different socioeconomic statuses and also students who have different narratives. It also excludes interdisciplinary change-making. How we addressed this was by building educational environments that are centered around peer mentorship to amplify all voices, and also individualized project creation to encourage intersectional impact. We do this through chapters, camps, and outreach programs where they follow a similar structure of peer mentorship and project creation, where we pair younger students in elementary and middle school with high schoolers from different backgrounds to learn from each other throughout the process. We cover local issues that are related to STEM and talk about their solutions. Our curriculum is all centered around the community students are in, so we adjust it by region. Throughout the program, once students learn about different STEM issues and different ways to tackle it, they go on their own mini journey of creating their own project — whatever they're passionate about that reflects their interest and identity. That can look like anything from sustainable makeup from two girls who really enjoy dancing and use makeup all the time, or it can look like a water filtration device for a pair of boys who really thought the idea of creating a locally-sourced water filtration device was something they were interested in.
Why did you want to focus on the STEM field specifically?
I wanted to focus a lot on STEM because I think in other arenas, whether it's art or public speaking or other spaces, there's often more of an environment of collaboration and it's sometimes more accessible to students. I think with STEM, based on how we're taught and what we're measured off of — which a lot of the times is grades or competition — there's really little room for students to feel welcome in those spaces, especially if you don't do super well on standardized tests or grade points. STEM seemed like a good opportunity to try to shift the perception and mindset around it, and what it looks like and what you can do with it and how you can apply STEM to do good. You can apply STEM with areas that might seem diametrically opposed to it, whether that's storytelling or whether that's art or whether it's music, or anything that's in the humanities range that is often pitted against STEM.
Are there any future partnerships, programs, or events that you are excited about?
Upcoming, we have our summer camps which are open to anybody in the United States, but also anybody who is overseas in any other country. That's a week-long experience for students to work with mentors and create their own projects, find community, and be able to present it at our fair where we bring everyone together and they can show off their work. To sign up for the camps students can be in elementary or middle school. Elementary school, we usually recommend fourth to fifth grade, so a little bit older, then middle school can be any grade level.
We're always open to having people join the team, whether that looks like leading a chapter or managing a region or serving an executive board position. We're always looking to invest in other people who care about the same issues and give them the autonomy and agency to create their own regions, create their own programs, and work with STEM & Buds.
What's been the most rewarding part of your work?
I would say the most rewarding part is either teaching students or mentoring them. I think there's something really special to see yourself directly impact another person and be able to know whatever effect you have on them — whether it's building their confidence, whether it's just being there for them — the student will pass it on to someone else, who will pass it on to someone else. I think that ripple effect is super special. Another part I find super rewarding is the planning and the long-term strategy of things. I think being a youth venture gives space to try different things out, and test out new ideas and see whether they work or not, whether they solve the problem you're trying to solve, whether they're a viable solution.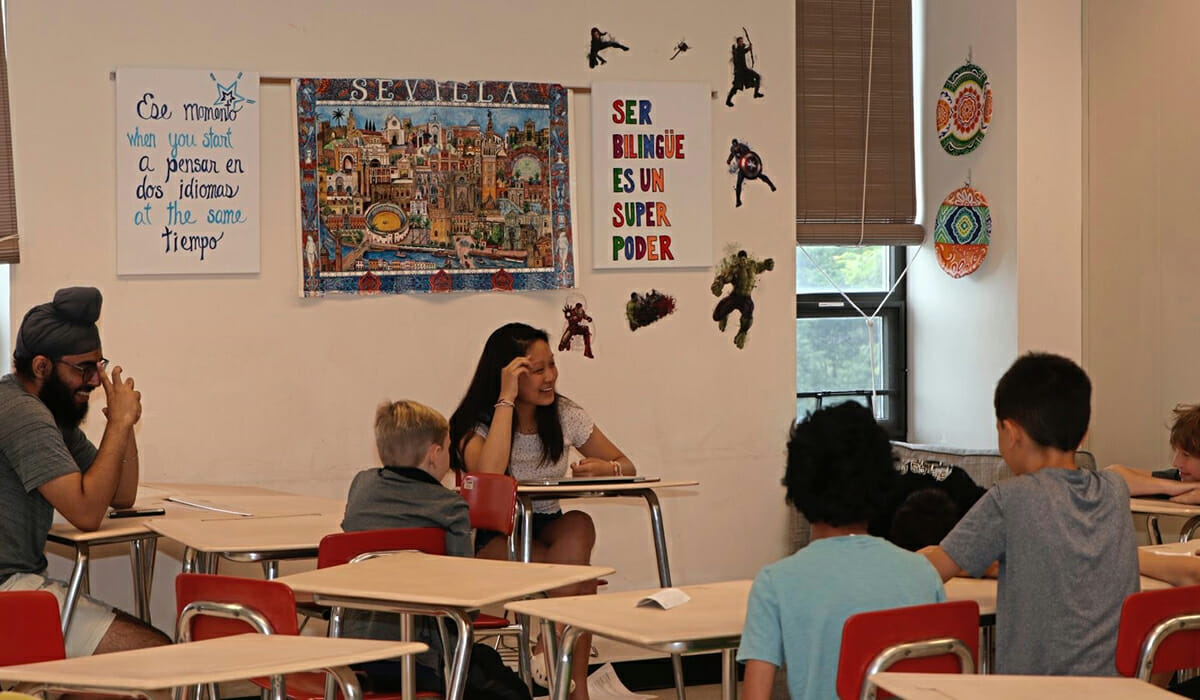 Why do you think it's important for others to give back?
It's important to volunteer and give back because it allows you to see beyond yourself and think of things beyond yourself. It allows you to consider other people's lives and experiences and bring empathy and understanding into the world. I think volunteering allows you to see this greater purpose. Whenever things can feel lonely and isolating, you know you're working with other people to do good. That's comforting and it's exciting and I think it's purposeful.
What do you want people to learn from your story?
I would say with any sort of volunteering, if you're considering it, you should 100 percent go for it. No matter where you start, or how you feel about your skills and abilities, I think the important part is to recognize you will grow. Any part of volunteering is a constant process of learning and growing. As you evolve, your programs and your way of giving back will also change. It can often feel super overwhelming, because whatever you're trying to solve or whatever you're trying to help out, there's going to be a lot of things you can't control. A lot of issues are very systemic and very hard to combat and it feels like you might not be making progress everyday. What I will say to that is that's normal, and have faith in whatever challenges you're thrown. Whatever times you feel there's no way out, have faith that you and your team can do it, and all the work you're doing will amount to something that will be worth it.
Do you want to make a difference in your community like Victoria? Find local volunteer opportunities.
Share this post