California Teen Raises Awareness About Rare Disease Through Volunteerism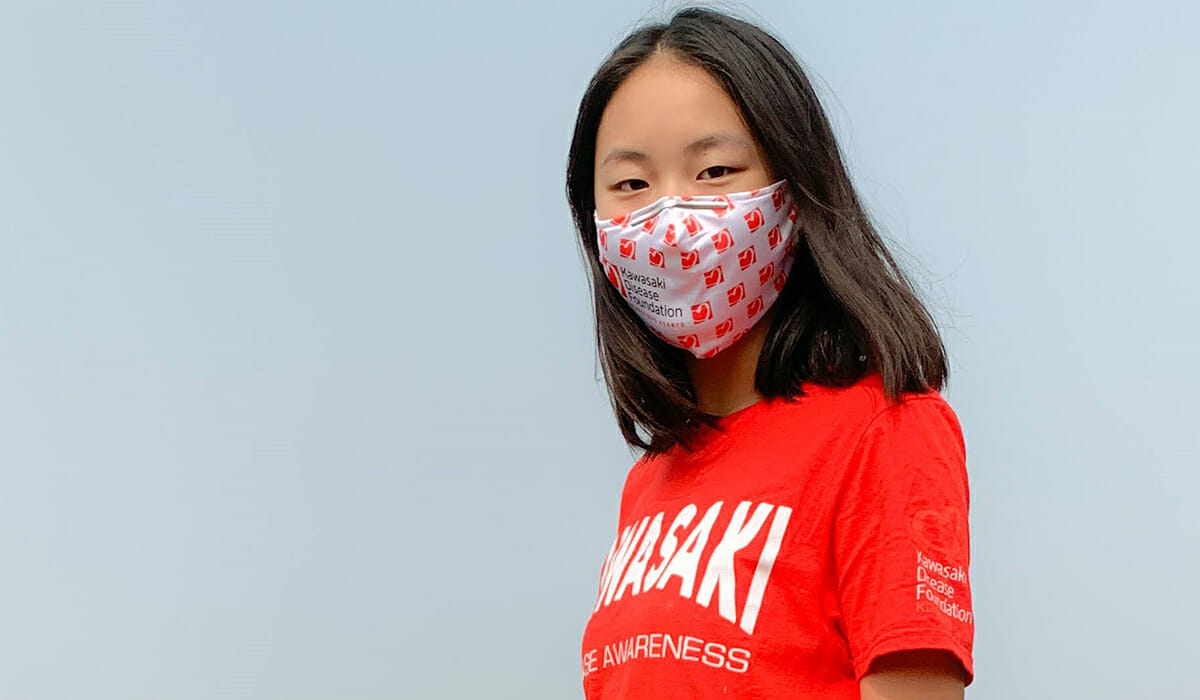 Meet Daily Point of Light Award honoree Ellen Xu. Read her story and nominate an outstanding volunteer or family as a Daily Point of Light.
Ellen Xu was just a child when her little sister became sick with Kawasaki disease, a rare disease which causes inflammation in blood vessels and can sometimes be fatal, but she says that time made her realize the struggles children affected and their families face. After her sister's recovery and receiving support from the Kawasaki Disease Foundation (KDF), the San Diego, California teen is now paying that assistance forward to other children and families in need.
Starting as a volunteer in the summer of 2020, 15-year-old Ellen serves as the youth team lead for KDF as she helps to support the foundation's mission to raise awareness, facilitate support for the thousands of Kawasaki disease families affected each year and increase funding for research to improve care and find a cause. Connecting with 2,000 students around the world thus far through online videos and participating in other key initiatives, Ellen is helping other families just like hers through service.
What inspires you to volunteer
I'm inspired to use my skill set to help others. I am able to go to public school with a good education and live in a place with good healthcare, so that makes me want to use my standing to try to lift others up as well. Everyone is going through their own journeys.
Describe your volunteerism with the Kawasaki Disease Foundation.
As the youth team lead at KDF, I produce YouTube videos, raise awareness about the disease using social media including Instagram and write blog posts. Our youth volunteer team members are from all around the world including India and Lebanon. We also seek partnerships with other organizations and do other activities.
Share one personal story with me from your volunteerism.
I spearheaded the Kawasaki Disease AI project, which gathered 400 images to be used for Kawasaki disease research and education. These extra images can help further medical research and also help doctors as they work to discover the cause of the disease. Kawasaki disease is often misdiagnosed, so as I collected images, parents would sometimes share heartbreaking stories about their child's treatment journey. One parent shared the last picture they had of their child. They wanted to provide images to help prevent future misdiagnosis. That made me hopeful. I have a lot of hope that one group, even one person, can really work towards making a difference, especially because this cause is so personal to me.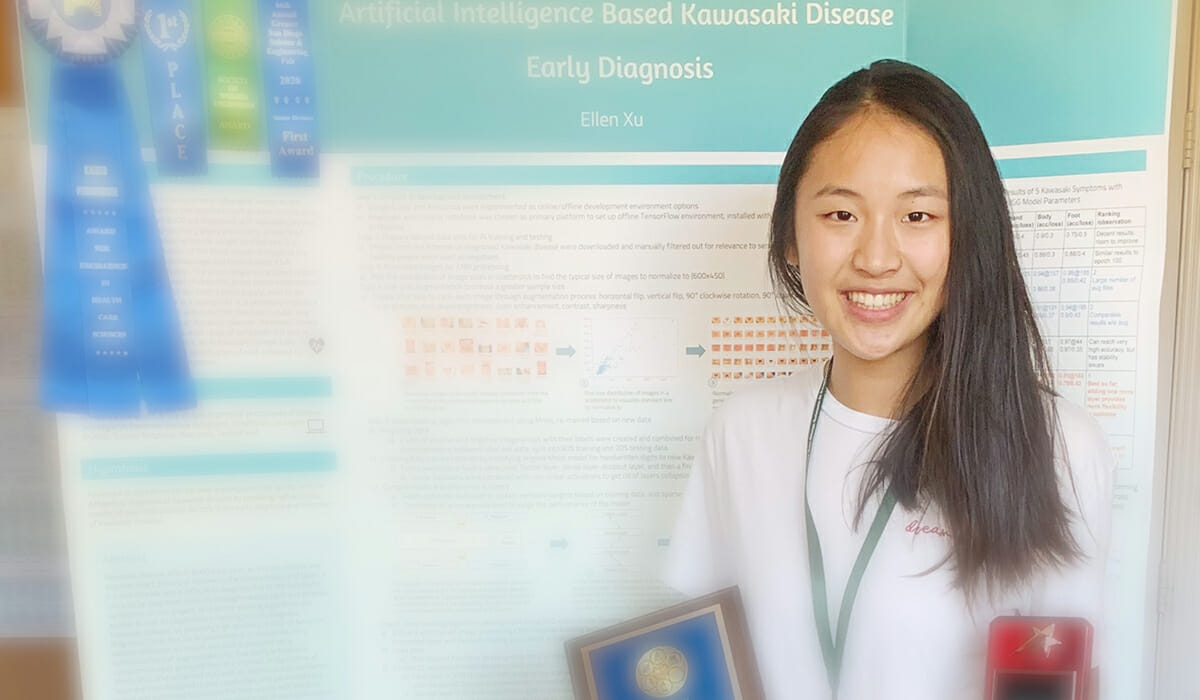 Why do you think it's important for others to give back?
Volunteering is one of the best ways to make a difference. Society moves forward on a whole if people give up some of their time and effort for the betterment of the common good.
How have you continued to volunteer throughout the COVID-19 pandemic?
Everyone has a voice, whether it's through social media or online platforms or talking to one another. Take your unique experience and help others through education. It makes me wonder what would have happened to my sister if we weren't living close to some of the best medical centers. Through service, I hope to continue sharing information so other people know the warning signs of the disease, and we prevent deaths.
In one word, what does volunteering mean to you?
Empowerment.
When you're not busy in school or volunteering, what do you do for fun?
I like to fence. I fence sabre. That's on pause during the pandemic.
How can readers help?
Donations are critical to raising awareness and supporting KDF's programs. Please visit KDF's website for more information about how you can help.
Do you want to make a difference in your community like ? Find local volunteer opportunities.
Post written by Points of Light staff.
Share this post