Teenage duo bridges gap between Gen Z and volunteerism by providing student-led service projects the support to grow
Meet Daily Point of Light Award honorees Kruthik Ravikanti and Deesha Panchal. Read their story and nominate an outstanding volunteer or family as a Daily Point of Light. 
Running a nonprofit organization is no joke. Raising money, recruiting volunteers and dealing with any legal issues involved in fighting for an important cause would be difficult for any adult. But when you're a high schooler with no financial means of your own, no network and already a ton of homework on your plate, trying to make a greater impact with your service project can seem near impossible.
Kruthik Ravikanti and Deesha Panchal, two high schoolers from Georgia, were in that exact position with their own service projects just a year ago. Kruthik found that without a 501(c)(3) status, it was difficult for his organization called the Seeds of Literature Project to get the money it needed to provide underprivileged children with books. The same went for Deesha with her organization, Little Hands, which helps students from low-income backgrounds with educational support.
After seeing some of his volunteer work online, Deesha reached out to Kruthik last March to voice her struggles, which he echoed.
"So we sat down and brainstormed, 'How do we create an umbrella organization that helps students get involved in service and create a socially conscious generation?'"
They came up with Georgia Youth Leaders, a nonprofit organization with official 501(c)(3) status that takes smaller student-led projects to the next level by helping them obtain funding, apply for grants, recruit volunteers and more.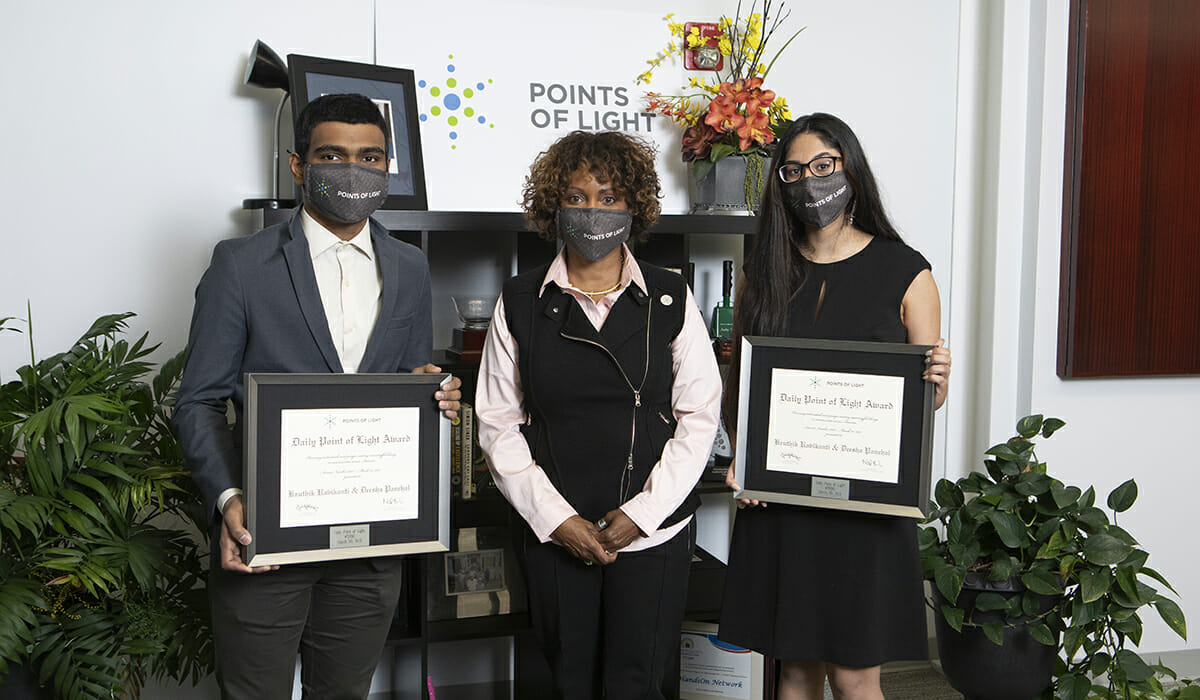 Since starting back in May, Georgia Youth Leaders already has eight daughter organizations under its umbrella, with causes ranging from cleaning up the community to helping victims of sexual violence. Kruthik and Deesha first started supporting the organizations by hosting webinars, connecting them with mentors and meeting with them each week to see how they could make a greater impact. But after officially obtaining its 501(c)(3) status in October, Georgia Youth Leaders has been able to procure thousands of dollars in grant money for its daughter organizations.
"Georgia Youth Leaders has given us multiple opportunities to apply for grants such as the Hershey Heartwarming grant, which we actually won," said Rhea Saravanan, founder of RisingSTEMs, a student-led organization allowing underprivileged children explore their interest in STEM (science, tech, engineering and math).
"It was a $250 grant, which made a huge difference in our organization. We're going to put that funding towards our project this summer where we're sending 1,500 project STEM bags to a new school in Uganda," Rhea continued.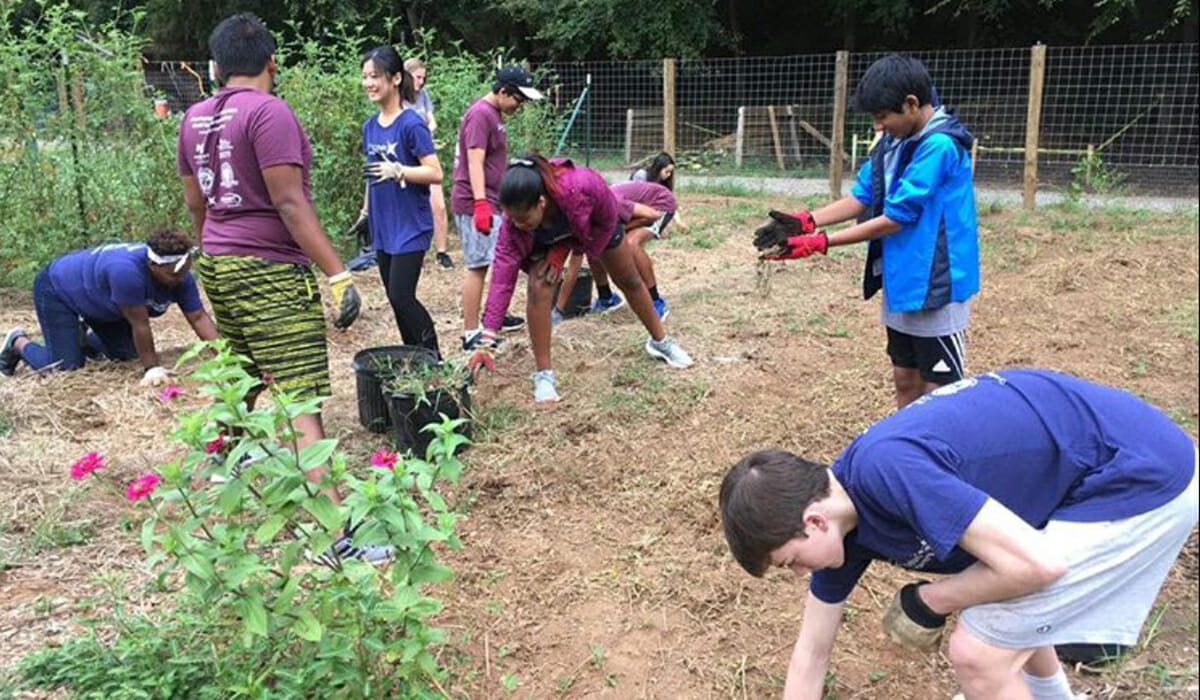 Even with eight daughter organizations under their umbrella, Kruthik and Deesha are working to sponsor more student-led organizations and are planning to host a summit in April where they will teach students how to identify injustices in their community and create the actionable steps to create change.
While many young students and high schoolers are jaded by volunteering as it is often a mandatory act that schools require, Kruthik said the key to making it fun is to pair it with something that you already love.
"If you really love basketball, why not start a basketball camp for underprivileged kids?" the high school senior said. "If you find your passion and combine it with a service project and make something out of it, it will mean so much to you, but so much more to them as well."
Do you want to make a difference like Kruthik and Deesha? Find local volunteer opportunities.
Share this post