Teenager Promotes Financial Literacy in Youth with Personal Finance Education
Meet Daily Point of Light Award honoree Isaac Hertenstein. Read his story and nominate an outstanding volunteer or family as a Daily Point of Light.
Many adults leave school and are shocked to find out how complicated taxes can be and don't understand things like how to invest in the stock market. Thanks to Isaac Hertenstein, students in Greencastle, Indiana and beyond are graduating with a higher level of financial literacy than ever before.  
You don't see many high schoolers with a fiery passion for personal finance, but Isaac, a sixteen-year-old runner and ethics enthusiast, breaks the mold. Even in middle school, his middle school technology and entrepreneurship teacher, Brittany Labhart, remembers seeing his curiosity peaking. 
"I saw in sixth and seventh [grade] that he was definitely interested in it, but in eighth grade I noticed a huge change. That's when we discuss business and personal finance," she recalls. "He is an amazing kid who has been driven from a very young age" 
The very next year, Isaac decided to share the knowledge he found so fascinating with others. So, as a freshman in high school, he formed his 501(c)(3), Students Teaching Finance. 
"A lot of inspiration for Students Teaching Finance (STF) was from seeing the economic inequality in my community and the impact of financial literacy in combatting that as well as mending a gap in education," Isaac says. "Indiana isn't one of the 15 states that requires financial literacy [as part of the curriculum]."  
The states with the requirement typically require students to take at least one semester of personal finance in order to graduate from high school. With this is mind, Isaac took action. First, he delved into conversation with various community leaders and financial and education experts. Then, he created a 30-page curriculum for students from kindergarten through eighth grade with the mission to provide a foundation for success and to motivate kids to consider financial careers. He also hopes to start conversations between students in the classroom and at home. 
How does it work? Isaac recruits volunteers amongst his peers to teach short Lighting Lessons, each focusing on an age-appropriate core concept. Since he started Students Teaching Finance, Isaac has taught over 575 students in his hometown and has around 30 volunteers teaching on a regular basis. These classes—and their teachers—leave lasting impressions.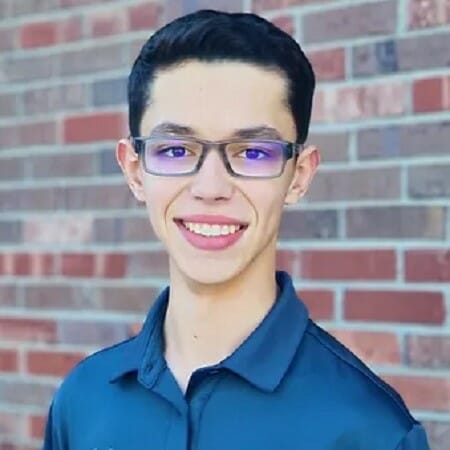 "He started off by asking them if they'd rather have so much money today versus so much in 10 years, and he explained how compound interest works," Brittany says of a lesson Isaac taught in her classroom. "It definitely sparked conversation afterward, and students were really interested in what he had to say." 
Parents can often be heard telling volunteers that their kids have been talking about the lessons for months afterward. Teachers are also getting in line to implement his lessons themselves. After working with Isaac for on STF for the last two years, the economics teacher at his high school implemented his lessons in her curriculum for seniors. 
And the enthusiasm is making its way around the country. 
"I've worked with over 250 other volunteers around the country in 14 different states who have used this curriculum and started chapters of Students Teaching Finance in their communities," Isaac says proudly. " I'm trying to spread financial literacy and start chapters in other high schools. Of course, one of our main goals is advocating for financial literacy legislation." 
Aiming to have a systemic impact, Isaac and STF has been in talks with several advocacy groups promoting financial literacy legislation in Indiana.  
"Here in Putnam County, we have a pretty high poverty rate, and to teach kids at all levels the importance of personal finance with basic tips that maybe they aren't getting at home, he can help them to make wise decisions in the future," Natalie states. 
Isaac cites that developmental scientists have shown that kids start forming a financial mindset at age five. 
"They notice many of the financial spending and saving habits that their parents and people surrounding have them, and they subconsciously adopt those habits," he says. 
Isaac hopes his classes and emphasizing the time value of money will help prepare those kids as they get older and face financial challenges like paying for college and retirement. Unfortunately, not everyone is so lucky.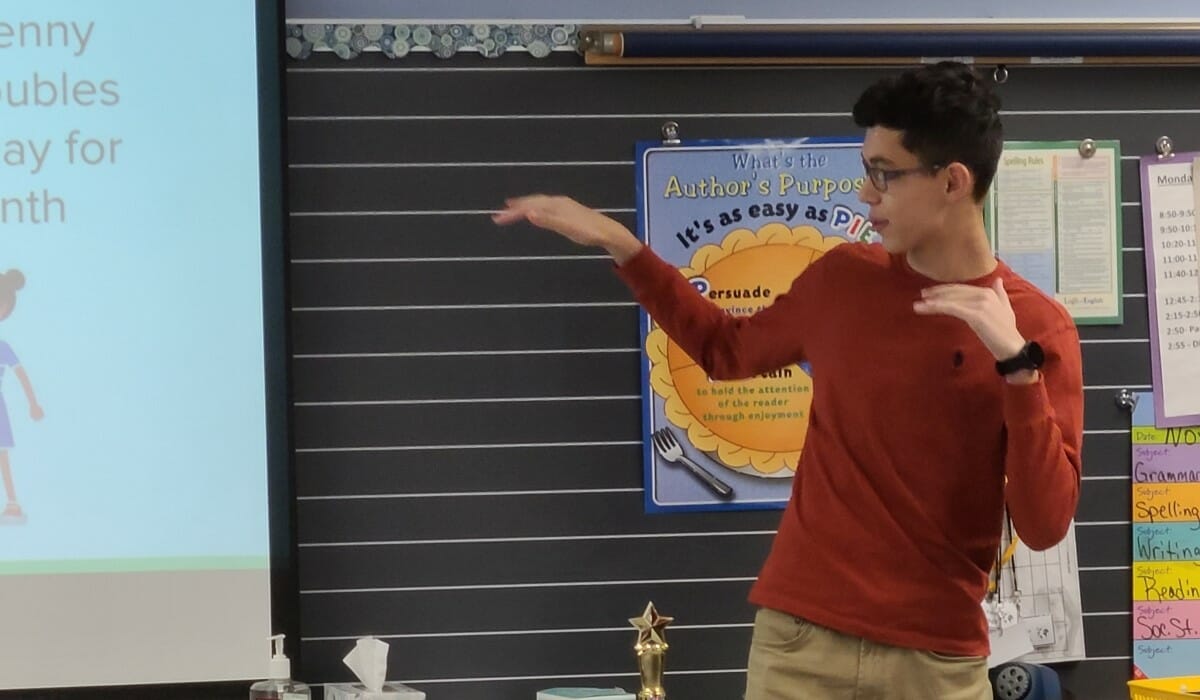 "According to a study from UPenn Wharton, which came out about five years ago, one-thirs of economic inequality is caused by–not just linked to–differences in financial literacy," he cites. "Financial disparities and knowledge really catalyze a huge difference in economic output and results in the very end. A lot of it has to do with financial market inclusion and building up assets over time." 
Inspired by his mom, a first-grade teacher who shapes the minds that will have positive impact on the future, Isaac is very forward-thinking. As he seeks to build a career at the point where ethics, business, and social impact combine, he often thinks of the future of his organization. He hopes to expand STF's reach by teaming up with FinPro World, a company that creates online learning programs for middle to high school-aged students, as well as recruit more college-aged volunteers to teach.  
"72% of parents don't talk to their kids about money." Isaac says. "Finance is sometimes a taboo topic, but it's such an important concept that many people ignore when meeting other people, and if they were to discuss it, it would actually just catalyze more learning for everyone." 
Do you want to make a difference in your community like Isaac? Find local volunteer opportunities. 
Share this post