Teen's "Miracle Makers" Service Spreads Blessings and Cheer to Community
Meet Daily Point of Light Award honoree Halle Bevins. Read her story and nominate an outstanding volunteer or family as a Daily Point of Light. 
Halle Bevins says her story of service began when as a young child, she witnessed a man digging through a dumpster for food. The now 14-year-old Gilbert, South Carolina resident has committed her volunteerism to serving those in need through small acts of kindness and providing service opportunities for others.  
Founding Miracle Makers, the 9th grade student and high school cheerleader is making miracles happen by spreading kindness and cheer on and off the field. Donating food and other items to community Blessings Boxes, shelters and her local children's hospital, Halle and her Miracle Makers also make cookies and cards for senior citizens and service workers. Helping others and inspiring service throughout her community, Halle is doing her part to change the world through volunteerism.  
What inspires you to volunteer?
I'm inspired by the feeling of helping somebody out, especially the hungry, because nobody should have to go hungry. 
Describe your volunteerism with Miracle Makers.
As founder of Miracle Makers, I spread kindness and cheer through service. Some of our activities this year include: 
I volunteered more than 275 hours and inspired our volunteers to volunteer more than 1,000 hours.

 

I donated more than 10,000 food items to local food Blessing Boxes and even built a Blessings Box in my hometown. 

 

Making care packages for the homeless and sharing cards and gifts with people including elderly, soldiers, service workers, firefighters and nurses.

 
What motto guides your volunteerism?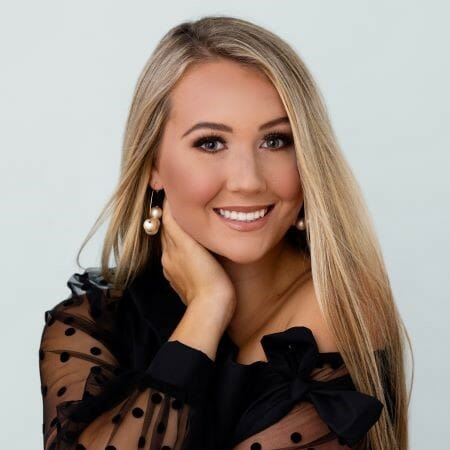 I believe that sometimes miracles are just good people with kind hearts.  
Share one personal story with me from your volunteerism. 
When I was 8-years-old, I saw a man digging through the dumpster. I called out to him, and gave him all the food and drinks we had in the car. The man had tears in his eyes and said "God bless you" to us. That really made my day. Reactions like that make me want to do more, because helping someone can bring joy to anybody, including the person giving and the person receiving.  
Why do you think it's important for others to give back?
Kindness is contagious and I believe that people who receive a lot in life should give back to those who don't have as much.  
How have you continued to volunteer throughout the COVID-19 pandemic?
When we visited senior citizens, we had to change how we delivered cookies. We couldn't hand cookies out, we had to leave them outside by the front door. It was very sad because families couldn't visit, one day we saw a family member talking to their dad or grandfather and touching hands through the glass. We've continued our volunteerism, but still take COVID precautions.  
What do you want people to learn from your story?
No matter how old or young you are, or how much you have or don't have, you can always give back through kindness.  
In one word, what does volunteering mean to you?
Kindness. 
When you're not busy volunteering or in school, what do you do for fun?
I'm on the Gilbert High School varsity cheer teams. We were runners-up in our state championship recently.  
How can readers help?
Please visit my Facebook page for ideas on how to serve. 
Do you want to make a difference in your community like Halle Bevins? Find local volunteer opportunities. 
Share this post