New Jersey Kid Protects Environment & Helps Recycle 10k Used Batteries
Meet Daily Point of Light Award honoree Aaditri Gattu. Read her story and nominate an outstanding volunteer or family as a Daily Point of Light. 
8-year-old Aaditri Gattu has become a small but mighty expert on the importance of recycling batteries in order to protect the environment, her service extending across more than 500 hours in less than two years. 
As a volunteer with Recycle My Battery, the South Brunswick, New Jersey third grade student is helping to facilitate the safe disposal of different types of batteries that if improperly discarded or thrown in the trash, can leach toxic chemicals into the soil and contaminate groundwater. Helping to recycle more than 10,000 used batteries thus far, Aaditri is volunteering to make the earth a better place. 
Points of Light spoke with Aaditri and her mother, Rohini, about her volunteerism.  
What inspires you to volunteer?
Aaditri: I want to save the earth. Batteries contain poisons that destroy the environment. Toxic material within batteries can be released into the environment and pose serious harm to your health and the environment. I feel happy recycling the batteries. 
Rohini: From childhood, Aaditri's nature has been happy and soft-spoken. It's also in her nature to help. It's always, if somebody is in need, how can we help them. I feel very proud of her accomplishments and how she is always thinking to help others. 
Describe your volunteerism with Recycle My Battery.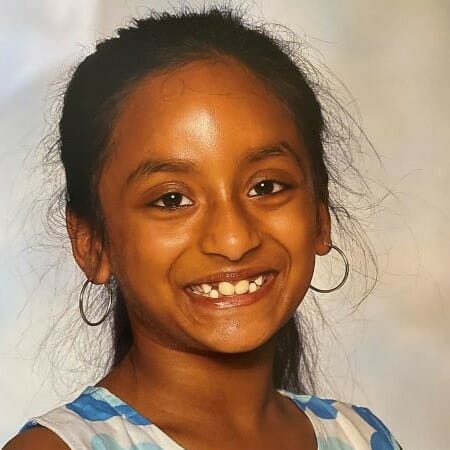 Rohini: Aaditri places bins for battery recycling around drop-off sites including schools, libraries, gyms, temples and sports centers. She then collects and organizes the bins to make sure the batteries are shipped and handled properly. She also attends battery drives, and me or my husband are always there to help her. She also gives presentations and explains why recycling is important and what happens to the earth if people don't recycle batteries. Aaditri recently received the President's Volunteer Service Award (Gold Medal) from New Jersey Senator Samuel Thompson, and in addition to her volunteerism with Recycle My Battery, Aaditri also serves needy people by providing food, books and money for education and for their health treatment. 
Share one personal story with me from your volunteerism. 
Aaditri: I created artwork using painted pistachio shells, and use this art in my presentations in schools and surrounding communities to explain the importance of battery recycling. I also created a character named Aarohi… 
Rohini: The name is the first two letters from "Aaditri" and four letters from "Rohini", the combination creates "Aarohi." 
Aaditri: This character encourages awareness and also inspires others to recycle. This is how I encourage other people and get them to be a part of this recycling team.  
Why do you think it's important for others to give back?
Aaditri: If we volunteer, we're saving the earth.  
What's been the most rewarding part of Aaditri's service? 
Rohini: Whenever she is helping, she does it wholly. She makes sure everything from start to endpoint is finished.  
What motto guides your volunteerism?
Aaditri: "A small step always makes a huge difference." I feel happy about what I'm doing. I'm inspiring and encouraging other kids my age to give back. For example, I tell my sister how to share stuff. Sharing helps to make more friends and they'll be nice to you too. The same thing with volunteering too.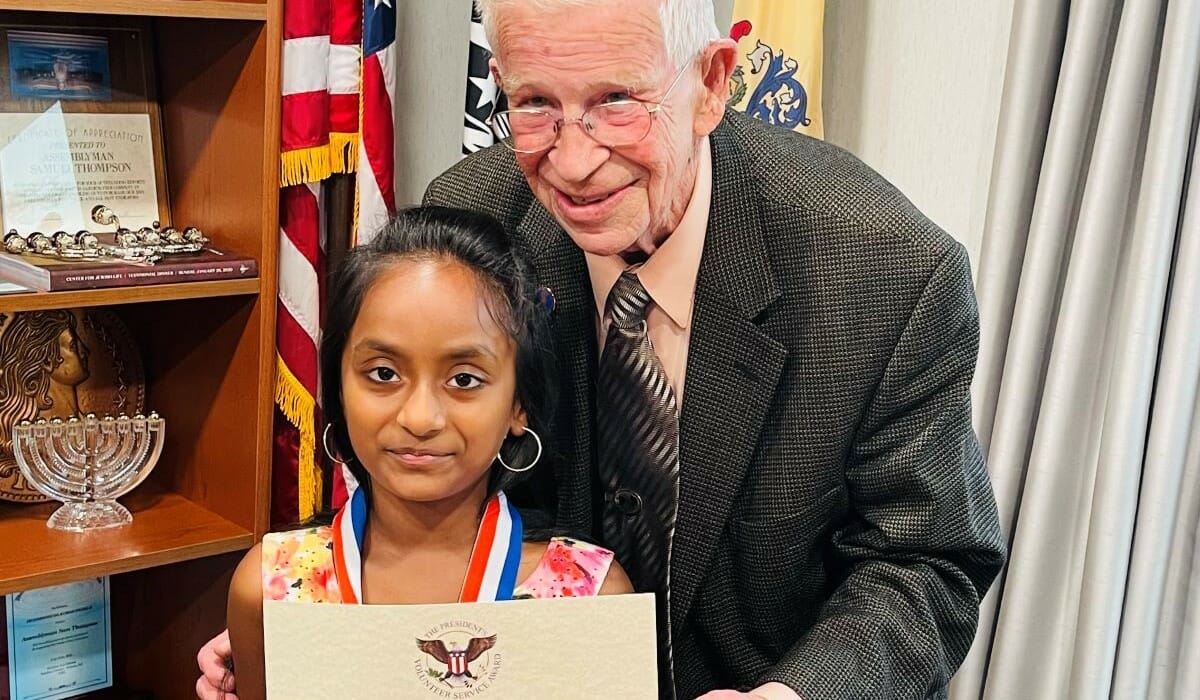 In one word, what does volunteering mean to you?
Aaditri: Helping.  
When you're not busy volunteering or in school, what do you do for fun?
Aaditri: I play with my sister or watch TV. My hobbies include soccer, swimming, gymnastics and the keyboard.  
How can readers help?
Please visit the Recycle My Battery website for more information about how you can help. 
Do you want to make a difference in your community like Aaditri Gattu? Find local volunteer opportunities. 
Share this post
---