Tutor Helps Scale Volunteerism During COVID-19 Pandemic
Meet Daily Point of Light Award honoree Catherine McKeever. Read her story and nominate an outstanding volunteer or family as a Daily Point of Light.  
Cathy McKeever has been instrumental in helping organizations scale their volunteering efforts, especially throughout the COVID-19 pandemic. The 70-year-old Scottsdale, Arizona native supports elementary and middle school children through Volunteer in Paradise, an organization that provides one-on-one and small group instruction to students. When the pandemic hit, McKeever's volunteerism went virtual, but her heart for students shines both inside and outside of classrooms. 
McKeever recently became a part of the Service Enterprise Program, a Points of Light initiative that helps organizations leverage the skills and expertise of their volunteers to increase their social impact and strengthen communities. With a background in hospitality and business, she was one of the first volunteers to lead program operations at Volunteer in Paradise. Now, she's headed back to the classroom to continue building legacies of service for the next generation.  
Describe how you first discovered Volunteer in Paradise:
After I retired and helped my daughter move, I thought to myself, what am I going to do now? So I actually found Volunteer in Paradise through VolunteerMatch. I knew that I wanted to do something with kids and education, and the organization popped up when I put that in my search criteria. I filled out a volunteer form and contacted them, and the next thing I knew, I was training at Volunteer in Paradise headquarters and went through two training sessions.  
I was assigned to help with sixth grade. I was terrified because I remember when my daughter was in sixth grade and it wasn't that much fun. I went over to the school and talked to the teachers and they said don't worry, they're just like third graders but with bigger bodies. They're really good kids. I really connected with them. 
Eventually I volunteered two days a week helping with reading and writing, and I did that for three academic years. Then the COVID-19 pandemic hit and for a while the kids just kind of disappeared. It sort of ripped my heart out because I loved those kids and missed them. But the VIP coordinator and I put together a virtual tutoring program. I participate in that pilot program with first graders at a Title One school. Then the virtual tutoring just kept going and growing.  
Can you explain your volunteer role with Volunteer in Paradise and how it has grown?
So I like to keep busy. In addition to tutoring, I helped Volunteer in Paradise with After the Bell, a national program that helps kids and students with reading. We were going to start a new After the Bell program at a new elementary school and I was the ecoordinator for that. I coordinated between teachers and volunteered on which kids would participate and at what times.  
I also volunteer with other organizations, like one that supports foster care children and Voices for Casa Children.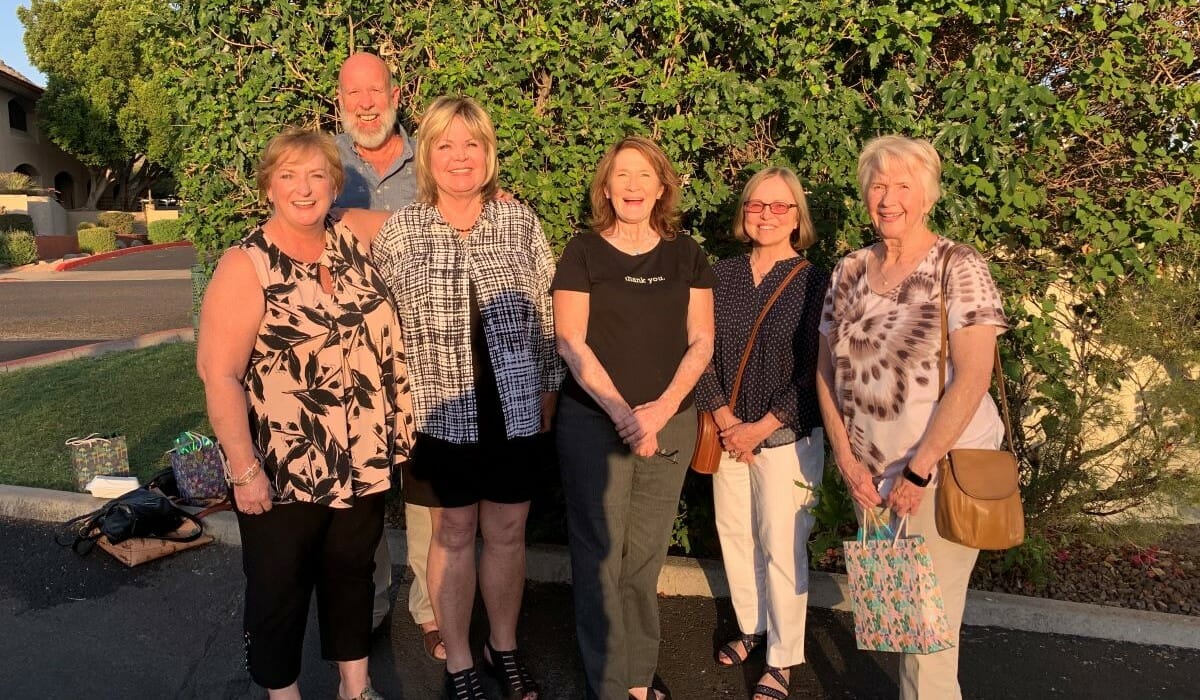 Explain why the Service Enterprise Initiative certification has helped you and your volunteer organizations:
Being a part of the certification was kind of a personal point of pride. Three people, including myself, did a majority of the work. It was a big accomplishment and it felt really good.  
Organizations are still kind of recovering from the whole shutdown thing in terms of losing volunteers. A lot of retired teachers and grandparents aren't willing to go back into classrooms because of safety. The Service Enterprise Certification helped us scale, keep the volunteers that we have, and recruit more so that we can hit our goals. If you've got a number to chase, you know, you eventually get there. 
What inspires you to volunteer?
Connecting with the kids. When we were doing the virtual pilot volunteer program during the  summer of 2020, I had a little first grader mentee. She was really behind on reading, but was so determined to improve. We played reading games and on the last virtual day together, I asked her if she wanted to do something else like read a book, and she said she wanted to continue to work on her reading. It was the cutest thing. She took a big breath in, started working, and was really proud of herself. Honestly it doesn't get much better than that. I was so proud of her.  
What have you learned through your experience as a volunteer?
I've learned that one person can make a difference. Sometimes the world seems very complicated and I don't think I can impact it. But now I know I can at least help kids be successful and make a difference in a child's life. That's really what I had in mind when I retired. I wanted to give back. The kids all come from different situations, some good and some bad, but it's nice to give them an adult they can count on every Tuesday and Thursdays. It doesn't inconvenience me and volunteering is worth it to make a big difference.  
What would you want someone to learn from your service story?
I would want them to put themselves out three and give back because I can't even tell you how good it feels. It just feels good and makes me feel like I'm going to do something positive in the world. This is true especially for people who aren't working anymore. Anything on any day of the week is going to help.  
Are there any partnerships, programs, or events that you are excited about?
I'm going back to school to be in the classroom soon. I'm really just going to keep on keeping on. Eventually I'd like to help out with young women who never thought about college as an option. I was the first one to graduate from college in my family and I know my daughter had an easier time navigating the process because she had someone to support her. I think I'll ease into it.  
Do you want to make a difference in your community like Catherine? Find local volunteer opportunities. 
Share this post
---