Disabled Veteran Pays it Forward to Improve Life for Other Vets
Meet Daily Point of Light Award honoree Aaron Brooks. Read his story and nominate an outstanding volunteer or family as a Daily Point of Light.  
After coming home from his deployment to Iraq, Aaron Brooks hit rock bottom. 
"I attempted suicide in 2013," says Aaron. "I was suffering from PTSD and depression. I was completely disabled (because of the attempt,) and in a wheelchair." 
In the wake of that attempt, Aaron says he had no idea what his future looked like. It was when the Fairfax, Virginia resident, a U.S. Army veteran, received a visit from the Wounded Warrior Project (WWP) as he was being treated at a facility for his injuries that Aaron first saw a glimmer of hope for the future. 
"(WWP) took it upon themselves to help every veteran that was there, myself included. The day they signed me up, they told me they are trying to improve quality of life for veterans. That resonated with me, considering where I was at that time of my life. It's amazing to see that change happen, and inspired me to help others do the same." 
Now walking after seven years of dedication and effort, Aaron is helping other veterans figuratively get back on their feet, as a Wounded Warrior volunteer support group leader. Connecting with vets and their families in Northern Virginia, Washington D.C. and Maryland, Aaron has created a strong network in the area, supporting veterans and deepening crucial connections.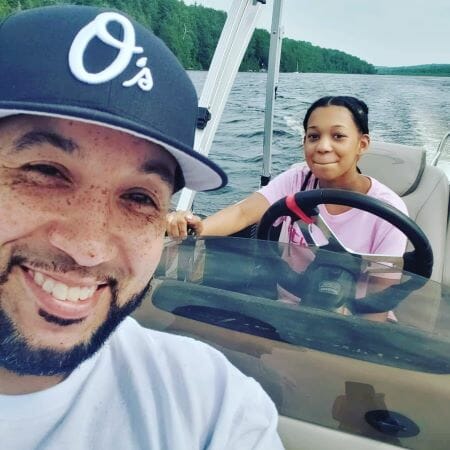 "I see myself as a bridge for people who can't express what they're going through themselves. I definitely have insight of going down the path I've gone through to try to get back to what I was. A lot of people who have my type of traumatic brain injury suffered deficits, and they can't speak or think for themselves. I was lucky that I didn't have that. (Through volunteerism,) I can be a voice for the voiceless."
Using that voice, Aaron's gentle demeanor helps vets relate to others. Volunteering in conjunction with WWP Alumni teammates, Aaron has built a family through his service, facilitating support groups, social events and other activities designed to offer resources and education to vets in need.  
"I first met a veteran named Paul before I was a volunteer. He has PTSD, and during the pandemic, he became really isolated and wouldn't leave the house for weeks at a time. Connecting him to other warriors with shared similarities helped to get him out of the house, even for lunch for a couple of hours. It got to a point where he started messaging us, asking us when we'd get together next, and he'd do stuff that he wouldn't normally do. Seeing the impact of having someone to be there as a friend, (I understood that service) really does help." 
Aaron's dedication is helping veterans adjust to life after military service, says Nolan Speichinger, who served as a Wounded Warrior Project community support specialist for Aaron. Nolan's assignment, to get the now 39-year-old out into the community and attend peer support group meetings before Aaron became a WWP leader himself. According to Nolan, Aaron's passion for helping other vets has resulted in tangible results, for example, recently connecting veterans with service dogs through Warrior Canine Connection, traveling to Maine with another Warrior for a veterans retreat and organizing the largest number of participants in the country for WWP's Independence Program.  
"Aaron's impact has helped him deal with the new normal," says Nolan. "His work as a WWP alumni helped him heal, but he's been able to assist others in healing as well. He's had issues in the past but by receiving assistance from others, he's been able to move on to the future. He's built confidence as a community leader, and his enthusiasm and passion has trickled down to other members. He's been really good at making a lot of connections throughout the community and then plugging other people into it."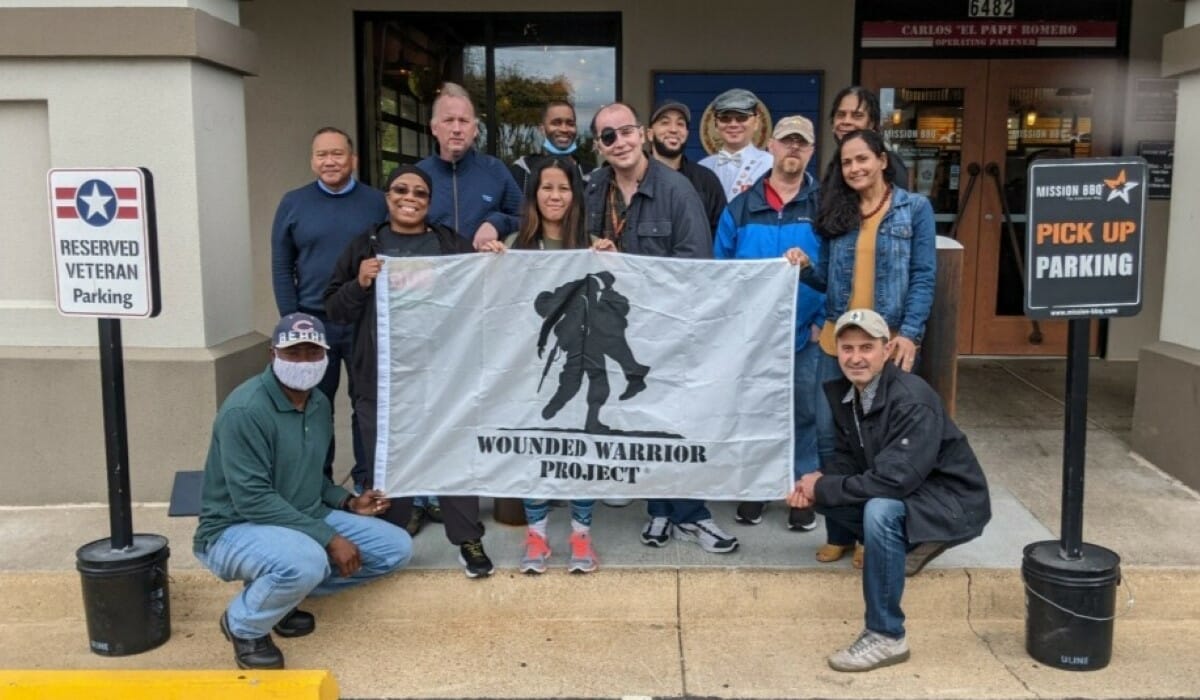 Aaron says his service mission echoes the Army motto drilled into his head many years ago, a motto born from tragedy, encouraging resilience. 
"Each company has their own motto. Ours is, 'Always forward.' It was always a response to our drill sergeant for everything. The motto itself came from the first strike in Afghanistan after 9/11. The motto means always pushing forward, no matter what's going on around you, just always pushing forward."  
That drive continues to push Aaron as he unites veterans in his community towards a brighter future. Aaron's message to others looking to contribute is one of perseverance, even in the face of uncertainty. 
"One of the first volunteer opportunities I did, I helped to feed the hungry. This was at a point where I was just learning to walk again, and I wasn't even sure I could help to feed them properly. I went there anyway and was able to do a lot more than I thought I could. That just made me realize that even though I had a lot of deficiencies, I could overcome them and help people. My volunteerism really just took off from that moment." 
Do you want to make a difference in your community like Aaron Brooks? Find local volunteer opportunities. 
Share this post