Teen's Sustainable Volunteerism Gives 2nd Life to Lifesaving Medical Supplies
Meet Daily Point of Light Award honoree Eden Sapien. Read her story and nominate an outstanding volunteer or family as a Daily Point of Light.
When Eden Sapien's brother broke his arm, family insurance paid for an expensive arm brace. But after her brother healed, Eden says her mother was unable to donate the brace, due to rules around medical supplies in the United States. The 16-year-old Phoenix, Arizona volunteer is now helping underserved patients by rescuing unused medical items.
Launching Saving Supplies Saves Lives in September 2019 as part of her Girl Scout Gold Award project, Eden is collecting some of the billions of dollars worth of medical supplies that go to landfills each year, instead directing them towards those who cannot afford the costly, but at times, lifesaving, supplies and equipment. Donating thousands of supplies worth approximately $150,000 thus far to low-income individuals in her community and also, to under resourced hospitals and clinics as far away as Nicaragua thanks to a partnership with Esperança, Eden is changing her community and helping those most in need through her sustainable volunteerism.
What inspires you to volunteer?
It's inspiring to see how relieved people are once you help them. That is one of the best feelings ever.
Describe your volunteerism with Saving Supplies Saves Lives.
As founder, I handle advertising and manage interaction with the community to raise awareness about our efforts. I also handle the pickup and drop off of donations, which includes gently used, new or expired medical supplies. Lastly, we hold events to help sort and inventory supplies. We are tackling inequity in access to medical supplies with a sustainable solution.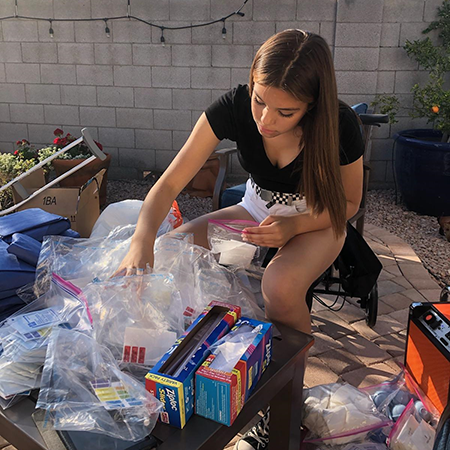 Share one personal story with me from your volunteerism.
My mom and I went to pick up a donation 45 minutes away, because a lady was emptying out her apartment. Her husband had recently passed away, and she was donating 30 boxes of supplies related to his healthcare. She'd cared for him while he was sick, and seeing how relieved and thankful she was that his passing was going to help someone else in the world was really moving. It's really inspiring for people to know items their loved ones once used are going to help someone, somewhere else.
Why do you think it's important for others to give back?
Volunteering opens your eyes to different situations, and it makes you grateful. Specifically, my project makes me thankful for my own life. My mom says over and over again that she's so thankful her kids are healthy.
What have you learned through your experiences as a volunteer?
Some people, when they've heard about my project, they start going through their house trying to find medical supplies just to donate. Volunteering makes you learn a lot about people.
What's in the future for your volunteerism?
I don't think our service will ever stop. Through this service, I have created partnerships with organizations like Esperança that will be everlasting.
What do you want people to learn from your story?
Look at the impact we've made, and see how easy it is to help other people. You can do that too.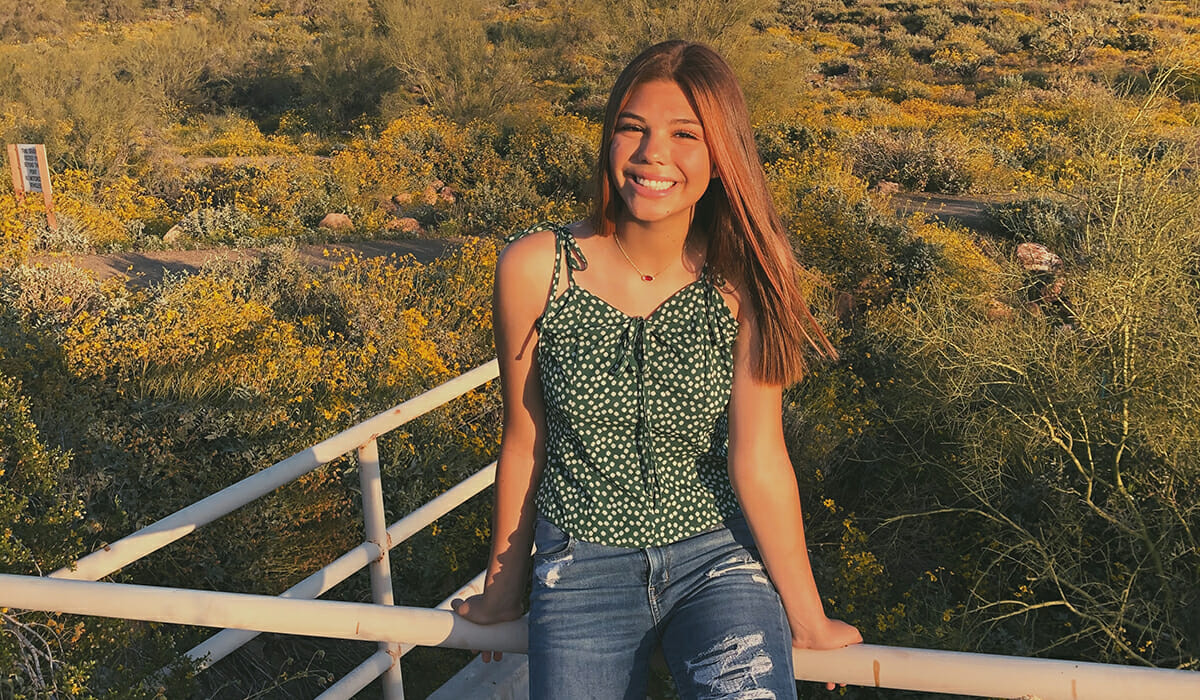 When you're not busy volunteering or in school, what do you do for fun?
Like any other teen, I like to hang out with my friends obviously. I love to travel and do family trips.
In one word, what does volunteering mean to you?
Leadership.
How can readers help?
Please visit Esperança's website for more information about how you can help.
Do you want to make a difference in your community like Eden Sapien? Find local volunteer opportunities.
Share this post