Texas Fifth-Grader Creates Empowerment Club for Opportunity Youth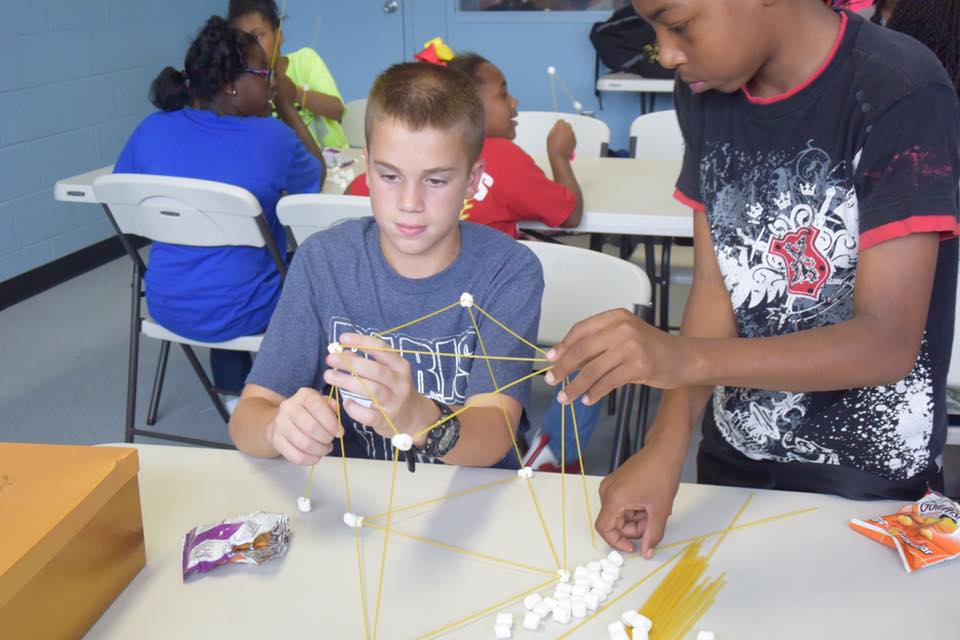 Volunteering isn't just an adult activity. Kids can make huge differences in their communities, too. And, fifth-grader Curt Fendley has proven that. By launching Operation Empower through his local Boys and Girls Club in Texas, Curt created a volunteer opportunity for young children looking to positively contribute to their neighborhoods. In addition to helping others, Curt ensures the children learn essential life, leadership and job skills. He does it all, he said, to give his peers as solid a foundation for the future as possible.
Points of Light talked with Curt about his volunteer service and the impacts of Operation Empower.
Why did you decide to start Operation Empower for Boys and Girls?
I've been going to the Boys and Girls Club for the past three years, and I saw that not all the kids have knowledge of some basic life skills. They don't know how to work as a team or set good examples or be good leaders. Many don't know the importance of looking someone in the eyes or having a firm handshake. I want to enhance their experiences, and, I hope, give kids an attainable future. Most kids, their dream is to become a famous athlete or entertainer, but that's not a solid life plan. They need to build a solid foundation based on core principles so they'll be okay if they don't end up as an athlete or entertainer.
How does the program work? What do you do?
We are a group of fourth- through seventh-graders who are involved with the Boys and Girls Club of Texas. We meet once a week to make sure the kids stay involved. Without them, there wouldn't be an Operation Empower.
We're developing leadership skills and experience real-life skills, like gardening or simple woodworking – the type of skills that can help improve a community. I meet once a week with the kids and problem solve issues at our club. And, each weekly meeting includes a community, team-building exercise. These are fun things, and they don't even realize they're learning a skill.
One of their favorite things to do is to link hands across a big circle and work as a team to unwind themselves into a regular, larger circle without letting go. This teaches them how to care for each other in a community and how to work as a team together.
What are your responsibilities with the program?
I had to organize some of the events that we go to and the meetings that we put together. I do Iceberg. It's an ice breaker like the Human Knot. I'm in charge of getting volunteers and, then, helping them with what they have to do.
What impact have you been able to make through the program?
We have about 20 members, and we're still growing. One big focus at our club has been improving physical activity. Our county has one of the highest obesity rates in Texas. Most of my members live well below the poverty line. They don't have any outdoor playground equipment. We also raised money to build a club vegetable garden, as well as two tetherball sets and Gaga ball. Volunteering isn't something that most of the kids have done before. Helping the community outside the Boys and Girls Club is important.
In June, we spent two days redoing a local food pantry in Paris. We painted bookshelves, the chair rail, the bathroom and the walls. For many of the kids that helped paint the food pantry, it was empowering because they were able to give back to the organization. None of them had volunteered before.
What do you think you'll do in the future?
We learned that we need a much larger vegetable garden, and we need to get a lot more kids involved to help with that. It's a way for us to give away more fresh food to club members. I'd love for Operation Empower to build a picnic table and shade structure for outside. Our biggest goal is to build a playground for the Boys and Girls Club. We're working on getting the financial support and continue to volunteer in the community.
Why is volunteering important to you?
One kid can have an idea and make a big positive influence in the community. You're never too young to change the world. I came up with the idea, but it had to be done with other kids helping. I wanted to demonstrate to others the value of volunteering – that they can make a difference in their community.
When I first started, I felt like a lot of adults weren't sure what an 11-year-old with a bunch of other kids could do. It was hard to find adults to sign up, but once they did, the staff at the Boys and Girls club have been helping us ever since. Now, I feel like we'll get more volunteers to do even more projects.
Do you want to make a difference in your community like Curt? Visit All For Good to find local volunteer opportunities.
Share this post