Texas Teen Inspires Youth to Help Their Communities Prosper and Thrive
Meet Daily Point of Light Award honoree Anagha Natarajan. Read her story and nominate an outstanding volunteer or family as a Daily Point of Light.  
Anagha Natarajan wasn't an expert on bone marrow registries or volunteerism when she joined Unite & Inspire in Sugar Land, Texas. Instead of just being a volunteer for a day, Anagha quickly became a volunteer for life and plans to take the organization's mission of uniting and inspiring children, youth and adults to give back when she goes to college.  
Anagha has helped with food banks, gardening centers, bone marrow booths and beyond, but her favorite part of her volunteerism and service is advocacy, and she hopes to inspire youth around her to leave positive marks on their communities.  
Describe your volunteer role with Unite & Inspire.
I first heard about Unite & Inspire through a friend who knew the organization's founder. I've been volunteering with the organization since its founding in 2018. As a Unite & Inspire volunteer, I'm actively involved in a variety of service activities, mainly related to bone marrow donor registry and working with children with intellectual and developmental disabilities. I also help with gardening activities, clothes drives and food collections. However, my main role as a volunteer now is advocacy and inspiring others, especially youth, to make a difference in their lives.  
I've had the opportunity to talk about the importance of volunteering and recently led a project to estimate our organization's total contribution to the Sugar Land community in 2021. I found out which counties and demographic groups benefited from our volunteerism and presented these findings, which not only showed our volunteers their reach but it also inspired them to continue doing their work and challenge them to beat last year's numbers. I've really seen the organization grow.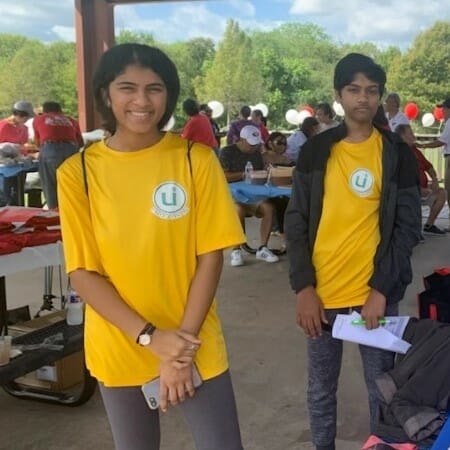 How did the COVID-19 pandemic affect your volunteerism?
We were really good at adapting to the circumstances and still continued our volunteering duties during the COVID-19 pandemic. Before the pandemic, we used to visit senior homes and talk to seniors, but adapted to making cards and sending them to the seniors and we even made senior activity kits. With the food pantry, we also had to face the 2021 winter storm here in Texas. We decided to create a contactless way of delivering food without risk of exposure.  
I reached out to local organizations for donations along with my school, and I advertised the food drive on social media. So I just led a drive where people could drop off food outside of my house, and we donated it along with United & Inspire food items to our local food pantry. We raised about $600 worth of supplies. 
Describe the significance of the bone marrow registry and how it saves lives.
I didn't know much about bone marrow donation before Unite & Inspire, but I remember how much I learned about it from the organization in just a few hours at the registry booth. So the way bone marrow donation works is that there's something called Human Leukocyte Antigens which determines bone marrow matches for donors. At the bone marrow registration booth, my duty is to educate and encourage others to join the registry because they could potentially save a life.  
I still remember that feeling of wanting to learn more and that inspiration kept me coming. We're really looking to diversify our registry so we can find different people from different ethnicities and minority groups who aren't as represented, and match them more easily.  
What inspires you to volunteer?
Seeing people's grateful faces and knowing  that I made an impact in their lives keeps me inspired to volunteer. It's one of the most touching things ever. I was volunteering with children with disabilities once and my job was just to play games with them and interact with them. Just seeing their smiling faces and how they considered me as a friend encouraged me to keep volunteering. Only a few hours of my Friday evening made such an impact in their lives.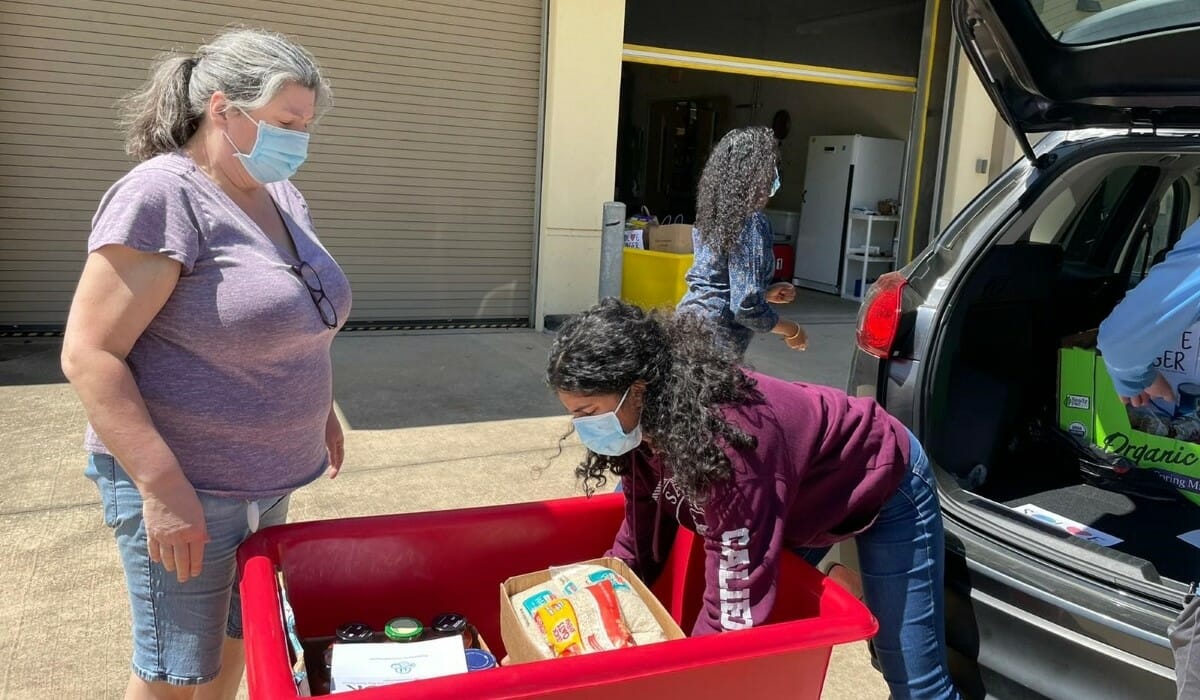 What have you learned through your experience as a volunteer?
Empathy is a big lesson that I learned along with the responsibility of communication. As a volunteer, you come across so many different people from different backgrounds, not only volunteers but underprivileged people and the less fortunate. I've learned to be grateful for what I have. Volunteering helps you grow as a person and prepares you for the real world.  
Why is it important for others to get involved, especially young people and students? 
Cultivating the habit of service at a young age is so important to have when you get older. It's important to get involved because it brings us one step closer to achieving equity, and equity is a very important thing. It's more important than equality because people start from different areas in life.  
In your community, if you're helping these people out, you're lifting them up. You're also elevating the community as a whole, and I think it's important to be involved in something that is greater and larger than just yourself through volunteering. Your community will begin to prosper and thrive.  
Are there any partnerships, programs or events that you are excited about? 
Nothing really out of the ordinary volunteering at Unite & Inspire. I look forward to more volunteerism, especially when I go to college in the fall at the University of Texas. We're mainly centered in Houston and Sugar Land, but I'd like to possibly extend our organization to Austin as well.  
Do you want to make a difference in your community like Anagha? Find local volunteer opportunities. 
Share this post