Teen Empowers Youth to Serve Cancer Patients Around the World
Meet Daily Point of Light Award honoree Varshini Vijay. Read her story and nominate an outstanding volunteer or family as a Daily Point of Light. 
As a child, Varshini Vijay witnessed the struggle of a family member diagnosed with cancer, and the extreme toll the disease took. Varshini says at the time she wondered about the financial and emotional burden, the biggest question of all in her mind — would the relative survive?  
Fortunately, her family had enough money for treatment in India, but that is not the case for many, says Varshini, a 16-year-old Dublin, California student. She explained that there are more than 18 million cancer cases worldwide, but many face economic burdens, and one in three patients have a debt of $10,000 or more. Founding Teens for Cancer Patients (TCP) in 2021 to leverage global youth service to combat cancer, Varshini today counts more than 600 volunteers across 15 countries who have joined together to fight cancer and spread kindness to patients in need.  
Why do you think it's important for others to get involved with causes they care about?
Kindness is one of the important values that keeps our society together. Volunteering is a beautiful method to express that kindness and make a change. It's very hard to believe at a young age that your words and actions matter but they do. I believe so many could start nonprofits if they wanted to; it's not about being capable, it's about being kind and wanting to pursue that kindness.  
What inspires you to volunteer?
When I hear the words "thank you." We are giving a life-changing opportunity to people. Regardless of background, everybody can make a change in this world, and we empower people based upon the work they're willing to put in.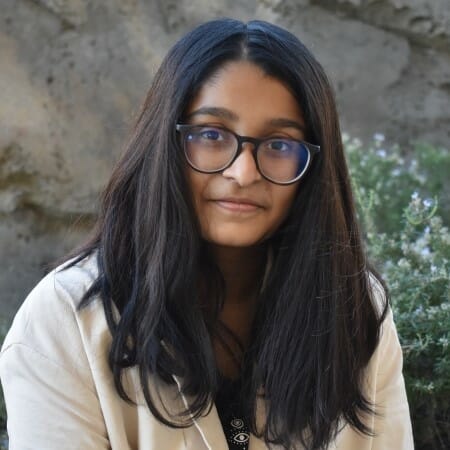 Describe your volunteerism with TCP.
Our organization makes an impact through fundraising and awareness. As founder and president, I lead the officer team. I conduct meetings with our global chapters to ensure fundraising is being met. I spearhead and create materials for our initiatives, including teaching more than 2,000 children around the world about tobacco harms and co-chairing the "Impact of COVID-19 On Cancer Prevention" event. I also play a big role in our marketing efforts.   
Share one personal story with me from your volunteerism. 
We launched a cervical cancer awareness campaign and distributed more than 10,000 pads, primarily across India, because poor genital hygiene has been found to be an important factor for the development of dysplasia and cervical cancer. I saw the smiles of these girls when they received basic healthcare, and it made me realize the importance of the work I am doing. I have never looked at a sanitary pad and thought how fortunate I am; I've always looked at pads and gotten annoyed. This organization made me realize how privileged I am, and I can sit here in my privilege, or I can take action. 
What's been the most rewarding part of your service? 
My officer team and I are very close, we're practically like a second family. We talk about life, the impact we are making and the lives we are touching. It's a wonderful community of people who have come together and are ready to change pain into power. 
What do you want people to learn from your story?
 There are a million opportunities out there, but you need to find the one that resonates with you. There are going to be difficulties that you face in volunteerism. Get back to your passion and the stories that matter to you, and based on that, choose how you want to serve. 
In one word, what does volunteering mean to you?
Humanity.  
When you're not busy in school or volunteering, what do you do for fun?
I love stand-up comedy. I'm either watching, writing or doing stand-up comedy skits.  
How can readers help?
50% of patients in India stop chemotherapy due to the high cost of treatment. TPC supports the Cachar Cancer Hospital, which provides free cancer treatment. Donations ensure patients have a right to fight for their life. Please visit our website to learn more about how you can get involved.  
Do you want to make a difference in your community like Varshini Vijay? Find local volunteer opportunities. 
Share this post