Volunteer Boosts Literacy with 5,000 Home Libraries for Kids
Meet Daily Point of Light Award honoree Rina Madhani. Read her story and nominate an outstanding volunteer or family as a Daily Point of Light.
As an elementary school teacher in New York City, Rina Madhani noticed a pervasive literacy gap across all grade levels, the problem only worsening amid the COVID-19 pandemic because of widespread school and library closures.
Volunteering to provide multicultural and culturally responsive reading materials and resources, Rina founded the Start Lighthouse (SL) in March 2020. Increasing access to books and narrowing the literacy gap through a social justice lens, SL has distributed more than 21,000 new books and kickstarted more than 5,100 first-time home libraries.
What inspires you to volunteer?
In the Bronx, 70% of students are not reading proficiently and studies have shown in low-income areas there is only one age-appropriate book per 300 children. Ultimately, if students aren't reading proficiently by 4th grade, they are more likely to drop out of high school, end up in jail or remain on welfare. I know how high the stakes are, especially for children that live in underserved communities like the Bronx. I'm inspired to volunteer because every child deserves a chance to have an equitable education.
Describe your volunteerism with Start Lighthouse.
As co-founder and executive director, there are quite a few responsibilities. My primary responsibilities include engaging students and families in our programming and community partners including Macmillan Publishers, Communitas America, and Edwin Gould Foundation. I seek out new talent, publishers and artists that we can highlight in our programming, and also lead fundraising to support our missions. Among our programs, two initiatives include Literacy Adventures and Woke Activists. I want to be able to reach as many children as possible in the community.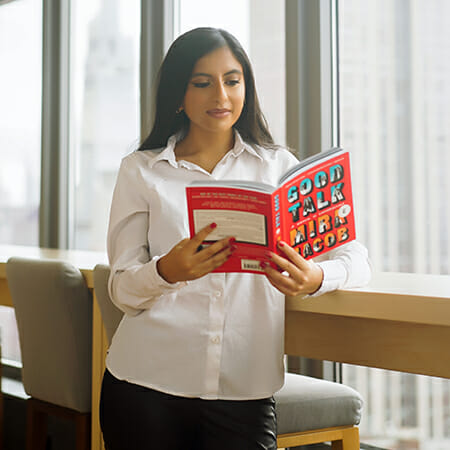 What's been the most rewarding part of your service?
It's rewarding to see students engage with literature, authors and artists who look like themselves. Oftentimes I hear students remark that this is the first time they've owned a book or that they've never received something brand new before.
Share one personal story with me from your volunteerism.
During the pandemic, the mother of a student called me and said her son needed more help than ever. As a single mother, she was working two jobs and struggling to secure tech devices for her children as they transitioned to remote learning. The family didn't have any books at home, and all she could think about was how behind her child would become when it came to his reading.
SL began to build out this student's home library, and he'd light up every time he'd receive brand new books. The student was so eager to start reading with his mother immediately. We worked with his mother through our community workshops so she could continue to support him at home with his literacy, and today, the student is reading at grade level and is much more confident because he's reading stories that uplift and celebrate who he is. He's emerged as a leader in his classroom. This inspires me to keep going because I'm able to remind these children that their voice and perspective on the world matters.
Why do you think it's important for others to give back?
Service is how we uplift and center the voices and stories of the groups that have continued to be marginalized in our society. This is how ultimately, we're going to disrupt the status quo that continues to prevail.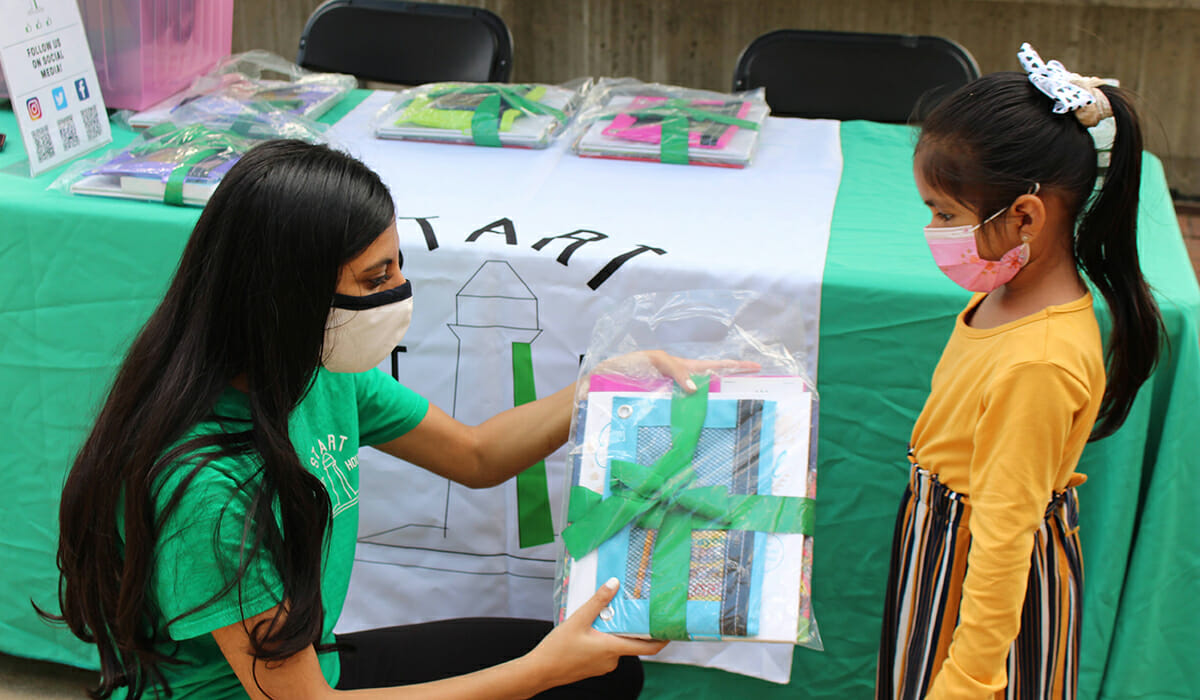 What's in the future for your volunteerism?
We are now embarking on the next phase of our efforts, reviving defunct and unused library spaces in public schools across the community and converting them into SL literacy homes. These spaces will serve as permanent homes for our literacy programming. I've left my job as a teacher to dedicate my efforts to the organization.
In one word, what does volunteering mean to you?
Community.
How can readers help?
Please visit the Start Lighthouse website for more information on how you can help.
Do you want to make a difference in your community like Rina Madhani? Find local volunteer opportunities.
Share this post