Texas Teens Volunteer to Teach Next Gen Future Leaders
Meet Daily Point of Light Award honorees Tanya Manocha and Rachel Georgian. Read their story and nominate an outstanding volunteer or family as a Daily Point of Light.
Tanya Manocha and Rachel Georgian are rising high school seniors who are part of a wave of Generation Z youth doing their part to address critical issues future generations face, including education deficits. As Gen Zers, Tanya and Rachel have dedicated their volunteerism to teaching the next generation to become future leaders.
Co-founders of the Youth Executive Leadership Program (YELP), Tanya and Rachel, both aged 17 and Houston, Texas residents, focus on building leadership skills in students who may not have access to career building resources. Educating students about leadership and public speaking skills through workshops, conferences and online resources, Tanya and Rachel have impacted around 400 students in the greater Houston area and beyond.
What inspires you to volunteer?
Tanya: As a Gen Z person, it's our mission to connect with kids our age and offer access to similar opportunities that we've been able to take advantage of. I believe that as Gen Z is getting older, they should address many of the problems that have been neglected, specifically in education as they are either currently in or just graduated from a type of education system. We are able to speak personally about the topic of education inequality and understand that this issue is extremely prevalent in society.
Rachel: My parents are first-generation immigrants from India. I was so fortunate to be brought up in America, and when I toured India in 2017, I noticed so many kids didn't have access to education, and didn't have opportunities to develop their skills. This prompted me to think about youth and education, and I started getting interested in the power of youth development. I am inspired by the hope that one day, the work we are doing will be able to impact these kids from all around the world and direct their future in a new way, in a way that wouldn't have seemed possible before.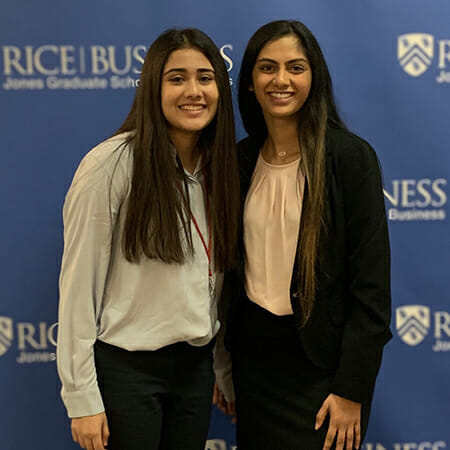 Describe your roles with Youth Executive Leadership Program (YELP).
Rachel: As co-founders, we meet virtually with our seven international team members and also recruit other teens to volunteer their skills. We are always coming up with creative projects and reflecting on our mission and vision to determine how we can impact more kids.
Share one personal story with me from your volunteerism.
Tanya: Through our partnership with PAIR, we work with recent refugee students. After one of our workshops, one student spoke with us about what it's like to live in her community in the Third Ward in Houston. She talked about how students are not taught core skills like leadership, public speaking and how these skills could make a difference in her future. Where she's never previously been equipped with skills to change her future, this student shared how our support motivated her big mission to pursue her passion for medical work. I'm inspired seeing students like this, who are super excited to learn about the skills we are teaching.
YELP offers several projects. Tell me about your international efforts.
Rachel: YELP has many projects, and one is a literacy project called Project Inspire. This project gives kids a chance to write for a magazine about any topic. We ask them to think and write about what they want their future to look like. We work with organizations including the World Literacy Foundation and Asante Africa Foundation to get kids from all around the world to contribute to the magazine, and we've featured writers from Tanzania, Uganda, Malaysia and more. All profits from the magazine are donated to organizations promoting literacy.
Why do you think it's important for others to give back?
Tanya: It's our mission to facilitate education for youth and promote education equity in our community.
It's important to give back specifically on the education path, because disadvantaged communities lack access to a lot of skills, including in education. Students in these communities have enormous potential to do so much in the future, but the problem is that we don't give them opportunities and the skills.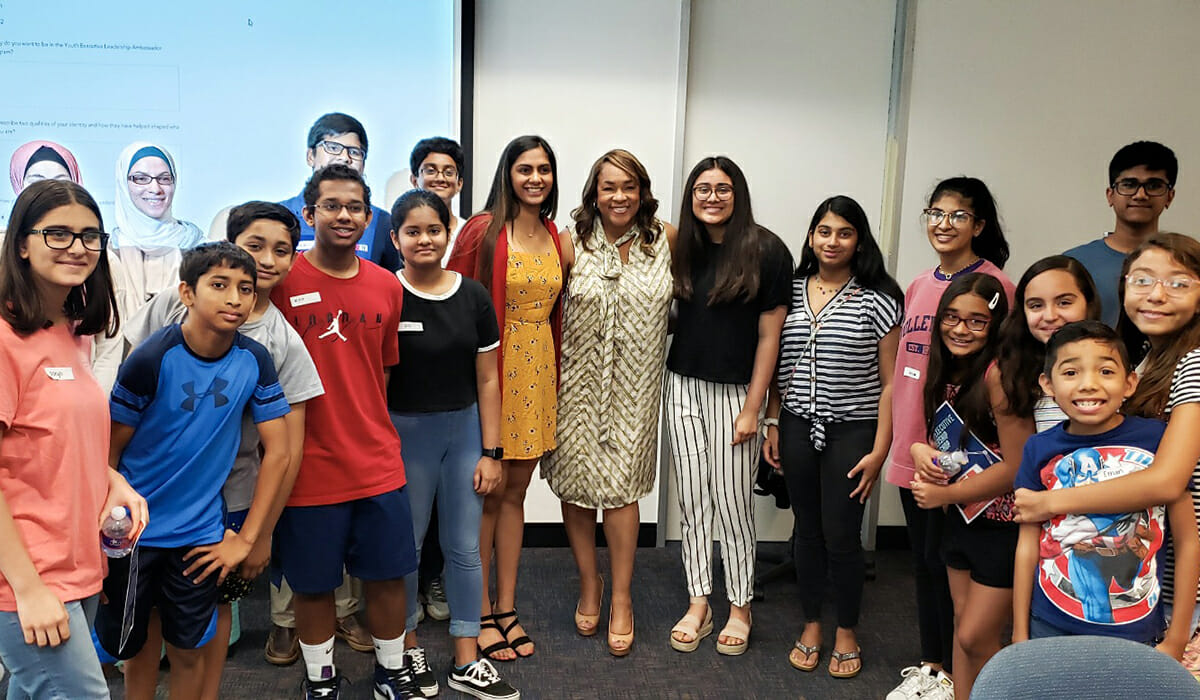 In one word, what does volunteering mean to you?
Rachel: Hope. It's hope for a better and brighter future. Hope for children to take their lives in a different direction.
Tanya: Aspiration.
When you're not in school or volunteering, what do you do for fun?
Rachel: You will find me on the basketball court. I am a varsity basketball player at my school.
Tanya: I like to go running a lot. I'm trying to train for a half marathon.
Describe your volunteerism amid Covid-19.
Rachel: Due to the pandemic, some of our projects and initiatives have had to be pushed back. We've had to postpone a girls empowerment conference, hopefully we'll get to do that next year. We've been doing a lot of projects virtually so we can still make it a point to support kids during this time of need.
How can readers help?
Please visit our website for more information about how you can help.
Do you want to make a difference in your community like Tanya Manocha and Rachel Georgian? Find local volunteer opportunities.
Share this post