After Transformative Volunteer Experience, Teen Illuminates Path of Service for other Youth
Meet Daily Point of Light Award honoree Justin Crosby. Read his story and nominate an outstanding volunteer or family as a Daily Point of Light.
A hallmark of his long life, former president George H. W. Bush lived a life of service, consistently demonstrating kindness to others. As a volunteer leader in his own community, 16-year-old Justin Crosby has dedicated his service to the former president's memory, now illuminating the path of service for other children.
Selected as a Project 351 Ambassador, the now rising high school senior was just 13-years-old when he served alongside other students from each of Massachusetts' 351 cities and towns to unite the entire state in service to greater causes. That transformative volunteer experience highlighted the importance of looking beyond self and helping others for the Middleton, Massachusetts teen. Establishing Leaders Lead Leaders (LLL) in 2017, Justin is building leadership skills within young children by spotlighting service opportunities for hundreds of youth across community organizations.
What inspires you to volunteer?
I'm very fortunate to have a family grounded in service, and I was taught to always think about community first. Having experienced the transformative powers of volunteerism, I am able to better understand the qualities that defined service hero George H. W. Bush: integrity, ambition, resilience, devotion and initiative. Tomorrow, the children we are leading in service are going to be our nation's teachers, politicians, volunteers and change makers. Having that perspective and love for service can truly make America an even better country than it is right now, and that selflessness was something that former President Bush emblemized as a point of light.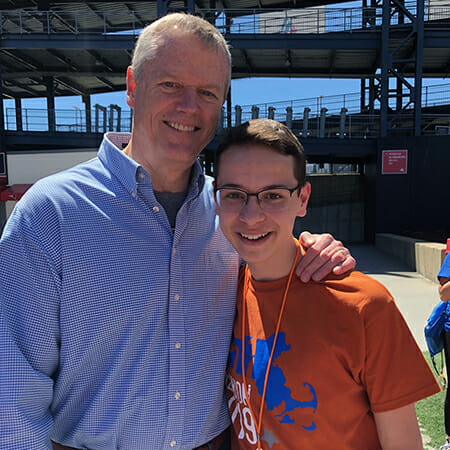 How did President Bush become a focal point of your volunteerism?
I am now on the alumni leadership council for Project 351, and last year, I led a team of Project 351 Ambassadors on their unique service missions. Spring Service was designated as a clothing drive in their schools that supported Cradles to Crayons. This team united in service under the example and inspiration of George H. W. Bush. In honor of the president's birthday last year, the first birthday his family would be celebrating without him, I worked with my team and started a new service campaign called the "George H. W. Bush Kindness Project". We ended up committing more than 640 acts of kindness together.
Describe your role with Leaders Lead Leaders.
As founder and director of LLL, I research organizations to partner with and then coordinate with local elementary schools in the area to connect students with service opportunities. We start with sixth grade student councils and then they get their entire student bodies involved in the collection and engage their grade in a service event. I manage our communications, and plan collections for service initiatives. We've done different campaigns including clothing and care package drives to benefit many families in need around the country. We've connected with many community organizations including Cradles to Crayons, The Wonderfund of Massachusetts and Room To Grow.
Why is it important to introduce young children to volunteerism?
Sixth grade is a transformative year, it's almost like a new era of a person's childhood where they branch off of one community, and engage in a new one. It is more important than ever before that they have skills to serve and can connect with other youth.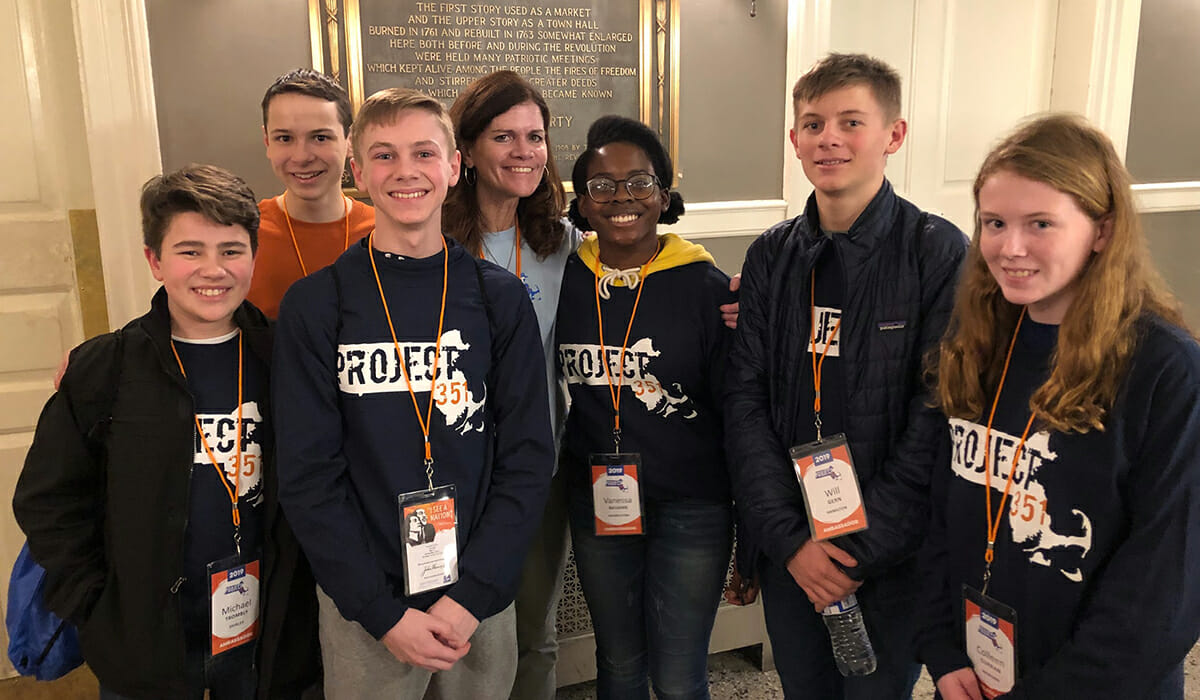 Share one personal story with me from your volunteerism.
This is something I will always remember. At our first LLL event with a group of sixth graders, we spent 30 minutes making cards, and were then headed down to the cafeteria to make care packages for Room To Grow. As I walked down with these students, one kid looked inside the cafeteria and said "wow," and then smiled. That one word spoke thousands to me, and it still inspires me every day. It motivates me to know that others are learning that service equals joy. It is my hope that student will carry this sentiment about service through adulthood, and that "wow" will always be a part of his life.
In one word, what does volunteering mean to you?
Resilience.
When you're not in school or volunteering, what do you do for fun?
I play with my dog and little sister.
If you were able to thank George H. W. Bush for his service, what would you say?
Thank you for reminding me to always strive to be a point of light. I am grateful to have had the ability to lead in your honor.
How can readers help?
In lieu of the unity that is fostered through community at school, we've been hosting virtual events. Please visit LLL's Facebook page for more information about how you can help.
Do you want to make a difference in your community like Justin Crosby? Find local volunteer opportunities.
Share this post