Texas Volunteer Empowers Young Women to Embrace Individuality to Build Better Tomorrow
Meet Daily Point of Light Award honoree Rani Puranik. Read her story and nominate an outstanding volunteer or family as a Daily Point of Light.
It was a simple question, 'How are you?' that kicked off what has become a quarter-century of global advocacy and service for Rani Puranik. While welcoming students at her young daughter's school, the Houston, Texas resident says the choral response she received from the children stopped her in her tracks, and made her realize more needed to be done to encourage children to embrace individuality and build towards a better tomorrow.
As the Executive Director of the Puranik Foundation, the CSR of Worldwide Oilfield Machine (WOM), of which she is co-owner and global CFO, Rani is dedicated to supporting education, sustainable living and wellness for underserved children. Connecting with thousands in the greater Houston area and in India over the last two decades, Rani is creating stronger communities and global opportunity for young adults and children by encouraging them to embrace culture, kindness and individuality.
What inspires you to volunteer?
I'm inspired by the need for people to be able to express themselves. I started my first company, Integral Search for Harmony Through Art (ISHA) in 1996, which became a platform for many including girls, young adults, corporates. If people can transit their thoughts into creative action and expression, it empowers them. I am volunteering to encourage people to have the freedom to express themselves, and empower them to stand as they are in a very holistic way.
Describe your volunteerism with Puranik Foundation.
As Executive Director and lead life coach, I develop curriculum, which includes holistic and experiential living. Our programs teach the next generation to really connect with and embrace other cultures, which is widely important in this day and age. The children we serve don't have anything. We don't call them underprivileged, we call them under resourced. We provide resources to help these students find possibilities in even the most limited platforms, and rely on donations in part to offer these programs. In addition to my service with Puranik, I serve as a mentor for different organizations around Houston including Resilient Outstanding Sisters Exemplifying Success (ROSES), Bauer College of Business at the University of Houston, and as an adviser for Naad Roop's school of Kathak dance.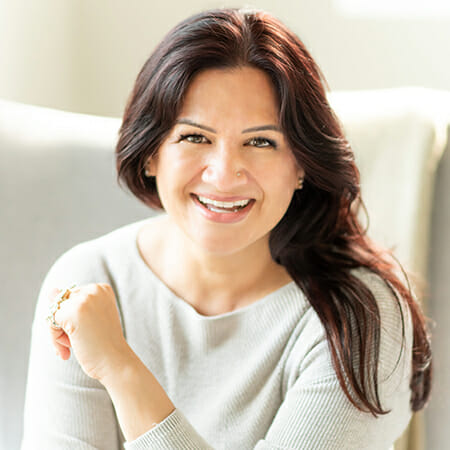 Share one personal story with me from your volunteerism.
In 2015, Puranik launched a study abroad program which gives high school students in the United States the opportunity to visit India. One student who traveled with us had never left Houston, and she was about to take a 17-hour trip to the mountains of India. She was so shy, the entire plane trip she did not eat or speak. When we arrived, she didn't want to try Indian food. One morning I asked if I could give her a hug, and she started to warm up. By day three, we were visiting elementary school children and she started teaching them how to play basketball and hopscotch. You won't believe this, on the final day of the trip, this girl spoke for the first time. I was bawling. The girl couldn't stop smiling. My mom, who is the founder of Puranik, was there, and she told this girl she was so proud of her, and asked if she'd like anything to eat. The girl told us she enjoyed the mangoes. Today, this young woman is one of our greatest ambassadors, she looks you in the eye with sunshine coming out. I gave her that possibility through volunteerism and a sense of unconditional love.
Why do you think it's important for others to give back?
When we give back, we're sharing experiences to make the next life better. We're not immortals, at some point we're all going to pass this earth, but if we can give back as human beings and make that next life just a little better, there's definitely hope for the next generation.
What's been the most rewarding part of your service?
When we serve with no expectations of getting anything back but you're giving wholeheartedly love, forgiveness, grace and acceptance, and you're creating a safe place and possibility for children, that's just so rewarding for me.
How have you continued to volunteer throughout the COVID-19 pandemic?
We launched virtual programs including a very cohesive interactive workshop called Global Connect which is run by my 27-year-old daughter, Bhakti. We have open conversations about issues of the world like the pandemic, isolation and how to connect with people of other cultures who face similar challenges. Puranik also launched our Devices4Dreams campaign, as we realized during the pandemic that not everyone had devices to stay connected with others. Our service reminds people they are not alone.
What do you want people to learn from your story?
Find something you feel deeply within you and an organization that aligns with your goals.
In one word, what does volunteering mean to you?
Legacy. We are building this service as a model for generational leadership and legacy.
How can readers help?
I'm about to launch a book titled "7 Letters to My Daughters". The book explains the ways that giving back to the community got me through the hardest times of my life, and taught me precious lessons about personhood. Please visit my website for more information.
Do you want to make a difference in your community like Rani Puranik? Find local volunteer opportunities.
Share this post