Texas Woman Making the World a Better Place Through Mission Trips, Disaster Relief
Christie Warren lives her life through the simple Golden Rule: "Do unto others as you would have them do unto you."
The 48-year-old Valley View, Texan pitches in wherever and whenever there is a need, counting mission trips, disaster relief and community service amongst her efforts. Committing the majority of her time to service projects through Twenty-Six: Twelve, an organization dedicated to serving others across the street and around the globe, Christie is described as a cheerleader for any activity that makes the world a better place.
Driven by a belief that neighbors should give back to others in need, Christie's volunteerism has resulted in positive changes across communities near and far, and is today's Daily Point of Light award honoree. Points of Light spoke to Christie to learn more about her volunteerism.
What inspires you to volunteer?
I grew up in a church with the idea that the Lord called us to serve the least of these, and to give back. This idea truly hit home during a service trip in Haiti. I witnessed mothers in Haiti that couldn't take care of their own kids. As a mom, I understood the value of what our help meant, realizing that if I were in their situation, I hoped that someone would help me.
Describe your volunteerism with Twenty-Six Twelve, and other service projects you are involved in.
I started volunteering with Twenty-Six Twelve through my employer, and have participated in community service, mission trips and disaster relief. Some of my volunteerism includes:
Haiti service: I've traveled to Haiti for the last eight years to provide free medical clinics to the people of Onaville in Port au Prince.
Keep Denton Beautiful (KDB): I've been able to serve my local community through KDB, which engages Denton, Texas neighborhoods, businesses and residents of all ages in creating a clean and beautiful town.
Disaster Relief: I have done disaster relief with Samaritan's Purse and Mission Discovery in Joplin, Missouri, New Orleans, and Rockport, Texas following major storms and hurricanes.
YoungLives: I've put Christmas gifts for teen moms together through YoungLives, an organization within Young Life, and provide child care at the YoungLives camp so that teen moms can enjoy camp activities and learn about the gospel.
Various service projects: From leading backpack drives for kids in need, serving as a project leader for Operation Christmas Child, to walking the nearby pond to pick up trash, we often will work hand in hand with family and friends to pitch in wherever we can.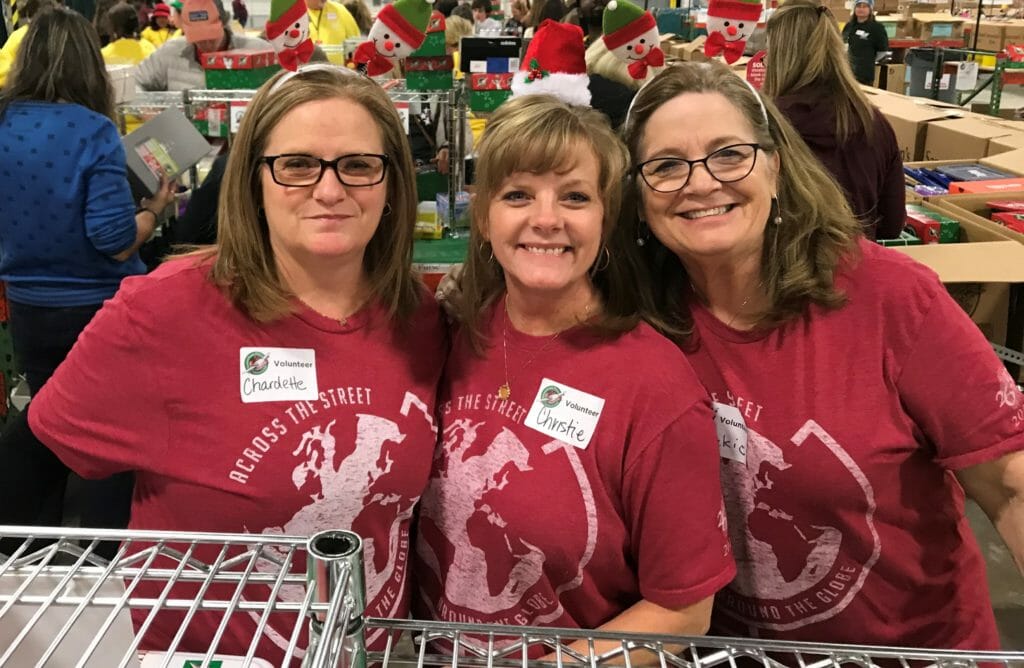 Tell me about your "Blessing Bags" Project, which helps the homeless.
I worked with my co-workers to assemble 130 "Blessing Bags" to give to the homeless in our community, some of whom are veterans who really need our help. We gathered hygiene products, quarters, prepaid phone cards, socks, chapsticks and more essentials for those without shelter. We also put scripture in their bags and a note that says 'someone loves you, Jesus is looking out for you.' You would not believe the tears these bags brought to people's eyes when they received them.
What's your life motto?
"Be the good you want to see in the world".
You're described as a light to all around you. What does it mean to hear that?
You're going to make me cry (laughs). I think about my kids, and I think about the example I want to be for my children. To know that someone says that about me, I hope my kids recognize my efforts and try to emulate my service. I would encourage readers to get their kids involved in service if they are able to. Don't ever think your kids are too young to learn about giving back,.
What have you learned through your experiences as a volunteer?
I'm stronger than I think and I can handle a lot more than I thought I could. You don't know what you're capable of until you put yourself out there. We first went to Haiti in 2012 following the earthquake, and we'd been warned of looting and other scary stories. I remember getting off the airplane and being terrified about not knowing what I was walking into, but I felt called to go help. They Haitians are the most beautiful, joyous and appreciative people you'll ever meet. They have nothing, but they were so grateful that we were there.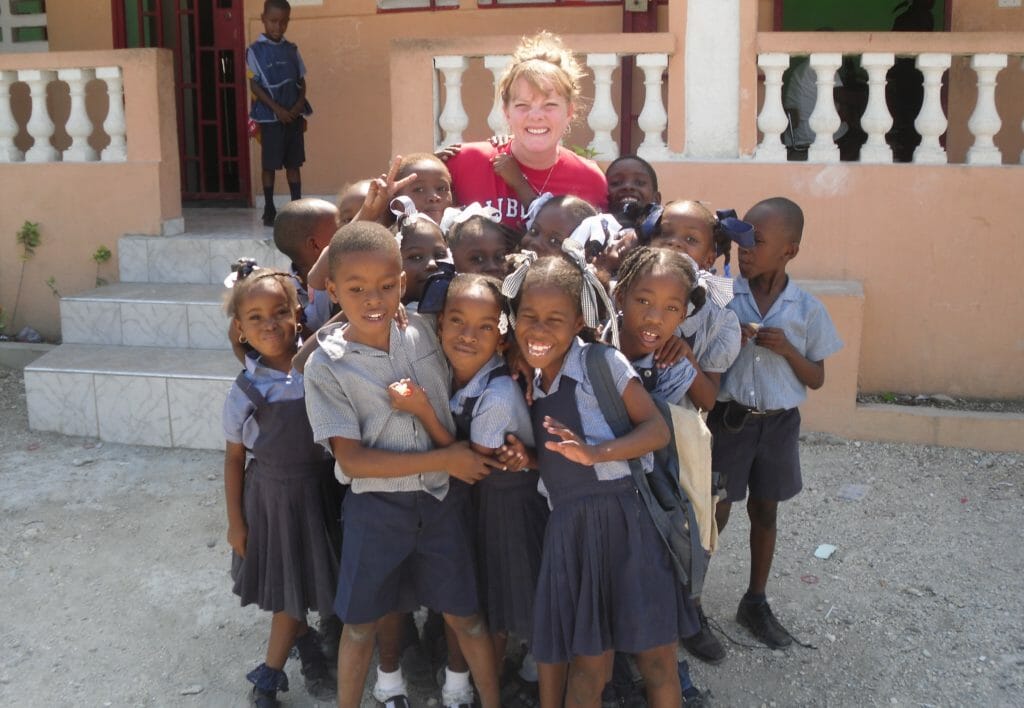 Share one personal story with me from your volunteerism.
I met a woman who was living in a tent on the corner of the property where her home once was after the 2017 hurricane in Rockport, Texas. My sister and I were there volunteering for disaster relief. This woman spent each day trying to piece together her life – her belongings scattered, her clothes in trees for as far as the eye could see. While she was waiting on FEMA assistance, she was so appreciative for any little bit of help we could provide. It's situations like that those I think, it could have easily been me or my family that lost everything to the hurricane, and how great would it be to have people help me that didn't expect anything in return.
What do you want people to learn from your story?
Commit to service if you hear of a need, no matter how big or small. Giving to others without any expectations in return fills your tank. The first time we went to Haiti, we were handing out a 10-day supply of Tylenol. We felt like we weren't fixing anything. But you have to step back and think, these people will not have a headache for the next ten days. You've done something for them to help make their lives easier.
How can readers help?
Some of the organizations I volunteer for, including Young Life and Samaritan's Purse, are always looking for donations and volunteers. Please check out their website for more information.
Do you want to make a difference in your community like Christie Warren? Click here for local volunteer opportunities.
Share this post