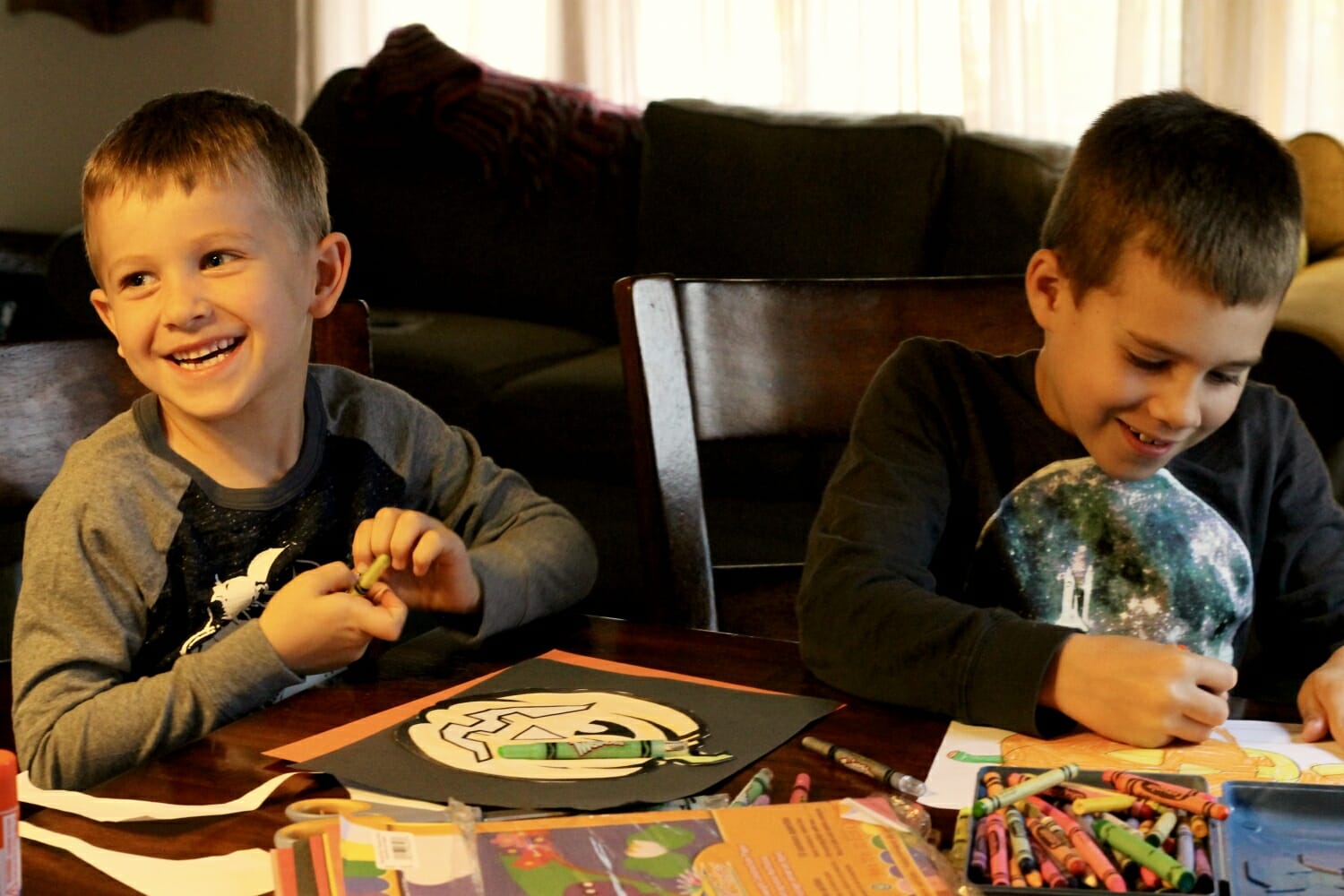 The Denk Family is one of 10 service-minded families being recognized by Points of Light and Disney in honor of Family Volunteer Day, Nov. 21.
The Denks would be the first to say that there isn't anything particularly remarkable about their family. Joellen, 37, is a librarian at a Cleveland-area middle school. Her husband Tom, 39, is a strategic analyst for Bank of America. Sons Thomas, 7 and Benjamin, 6 are well-adjusted and happy little boys.
But for the past three and a half years, since the boys were toddlers, the family has logged 143 hours of community service with HandsOn Northeast Ohio, with more than 50 of those hours clocked by the kids. And that commitment to service doesn't even include the many ways the family has given back in their own neighborhood and church communities.
The Denks at a community garden in South Euclid where Joellen is the garden manager.
While both adults were geared toward giving back, Joellen mostly at church and Tom often working as a coach at community events, something shifted when they had kids.
"My main goal, something I feel strongly about, is to get the kids used to giving, to thinking outside of themselves," says Joellen. "So we made a commitment for us all to do something together at least once a month." Tom says his wife spearheaded the idea, which has paid off big time. "That was all Joellen. I wouldn't have thought to start them so young."
The family attends a monthly family volunteer party at HandsOn, where they address a wide range of needs, including homelessness, health, the environment and education. Joellen has also served as a committee member for the Homeless Stand Down, an annual event where about 1,500 homeless individuals and families come to receive winter clothing, food, personal hygiene products, medical care and haircuts, as well as getting the chance to connect with social service agencies.
Joellen encourages other parents to think young when it comes to spreading joy and offering a helping hand. "It can even start with your own family – having the kids send their craft projects to older relatives, making holiday cookies and delivering them to neighbors – you'd be surprised what an impact that can have. The boys know our elderly neighbors on a first name basis, so that's easy. It's just about making them aware that other people need cheering up sometimes."
Despite their young age (or maybe because of it) and thanks to an almost endless supply of energy, Thomas and Benjamin, working with their mom and dad, have made a big impact. The Denk's have participated in projects that sorted more than 19,300 pounds of donations, beautified more than 2,400 square feet of space, served more than 2,100 clients and created more than 400 items to be donated. They have attended 40 HandsOn events where they served dinner at homeless suppers, sorted meat at foodbanks, weeded nature preserves, painted schools and raked yards for the elderly.
Joellen agrees that the first couple of times volunteering, most kids may feel a little out of their comfort zone. "They may not know what exactly they're supposed to do, or maybe it's crowded and they don't know a lot of people. But now, I can take them with me anywhere. I find the boys are more easygoing and open to different situations because of our volunteer work."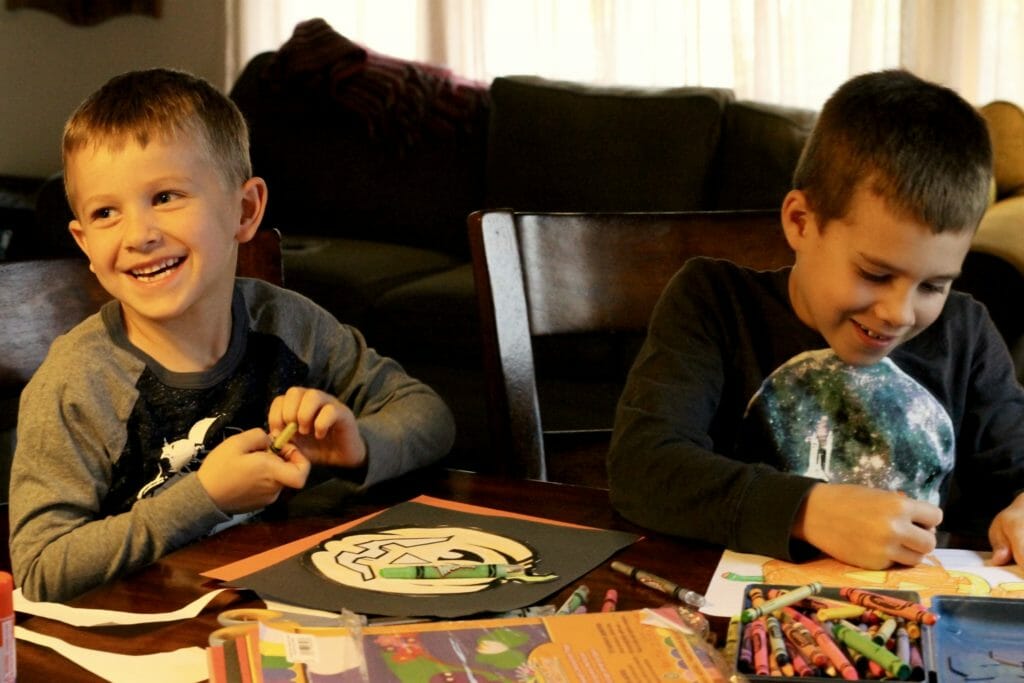 Thomas and Benjamin drawing pictures for their Send A Smile partners.
A favorite for both boys is spending time outside, clearing a local creek of an invasive species of cattails or working in a community garden. "It's fun," says Thomas, who found some golf balls on a recent clean up. Benjamin likes getting crafty too, making art projects that are used for Send A Smile, a program Joellen created that pairs kids with homebound parishioners from their church.
From making toys for service dogs to visiting shut-ins and playing bingo at the local nursing home, the boys are involved every step of the way. "We started with simple things, nothing super exceptional," explains Joellen. "The idea is to get them used to thinking that it isn't all about them."
Share this post