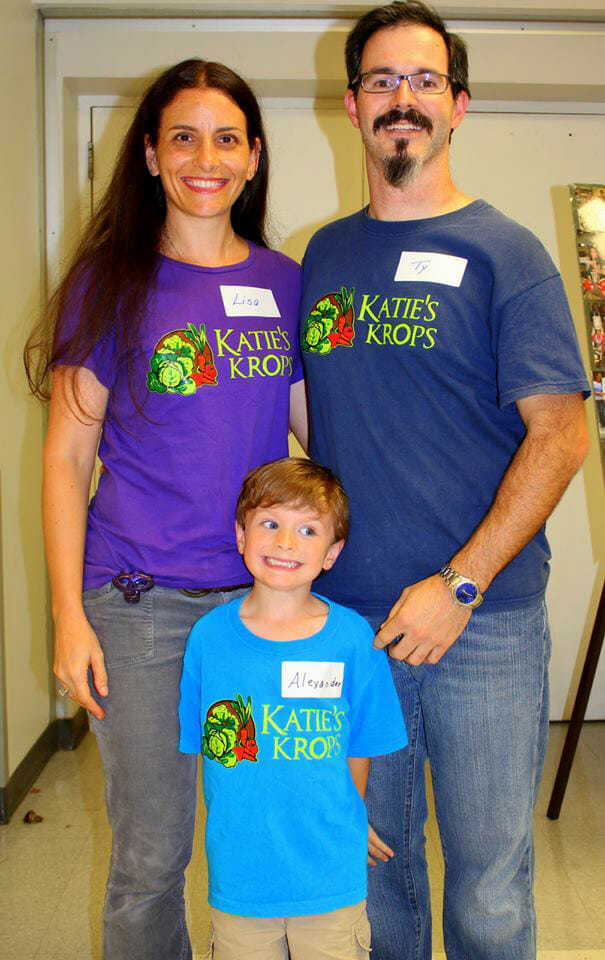 The Turocy/Pepin Family is one of 10 service-minded families being recognized by Points of Light and Disney in honor of Family Volunteer Day, Nov. 21.
If you're fortunate enough to not have to worry about where your next meal is coming from, you may not be able to relate to the hardships associated with hunger. Malnutrition is a very serious issue plaguing many communities throughout this country. Whether it's not having an adequate amount of food, or just a lack of healthy options, there are far too many people who suffer.
Tackling such an issue as hunger is not an individual effort, instead it takes more of a unified, collective approach. Together, The Turocy/ Pepin family is helping grow a healthy end to hunger.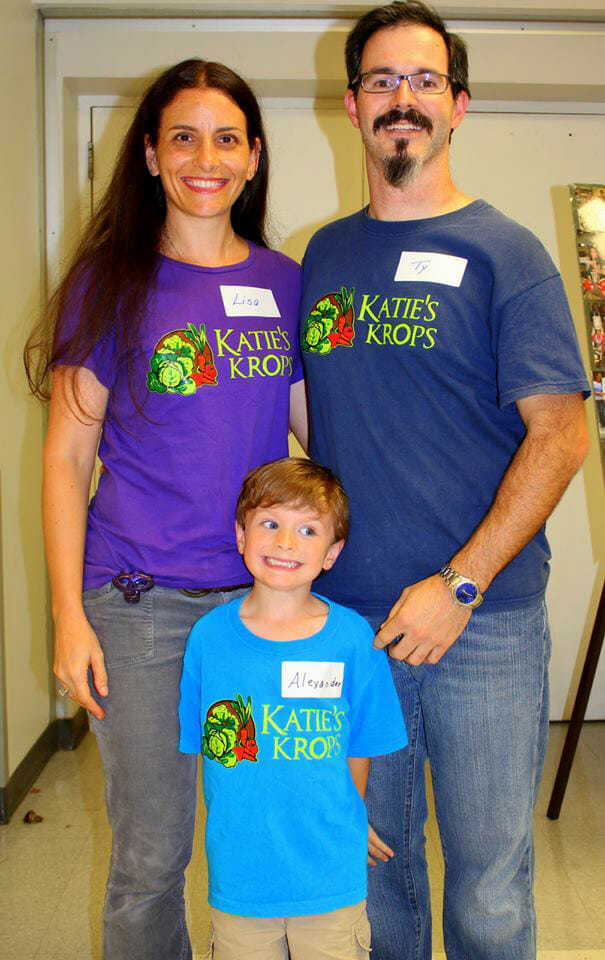 The Turocy/Pepin's at the Katie's Krops Four Year Anniversary.
Feeding the community truly is a family affair. Using their gardening skills, Ty Pepin, his wife, Lisa Turocy, and their son, Alexander, works closely with Katie's Krops.
Katie's Krops is an organization aimed at fighting hunger. Their mission is to start and maintain vegetable gardens of all sizes and donate the harvest to help feed those in need.
In 2008, for a school project, nine-year-old Katie Stagliano planted a single cabbage in her front yard; seven years later the idea has flourished into a movement. Katie's Krops now consist of 83 gardens all across the country, all maintained by the local children of the community.
"I could not have grown Katie's Krops without the help of the Turocy/ Pepin family," said Katie. "They give with all their heart and have provided healthy food to thousands of people."
Lisa, who's been an avid gardener since 1998, has been on hand to help Katie's Krops since the very beginning. As a Master Gardner, she uses her experience, as well as provides personal guidance, to assist the children in maintaining the gardens. Whether she is sharing tips or out there helping plant herself, Lisa's commitment has not wavered.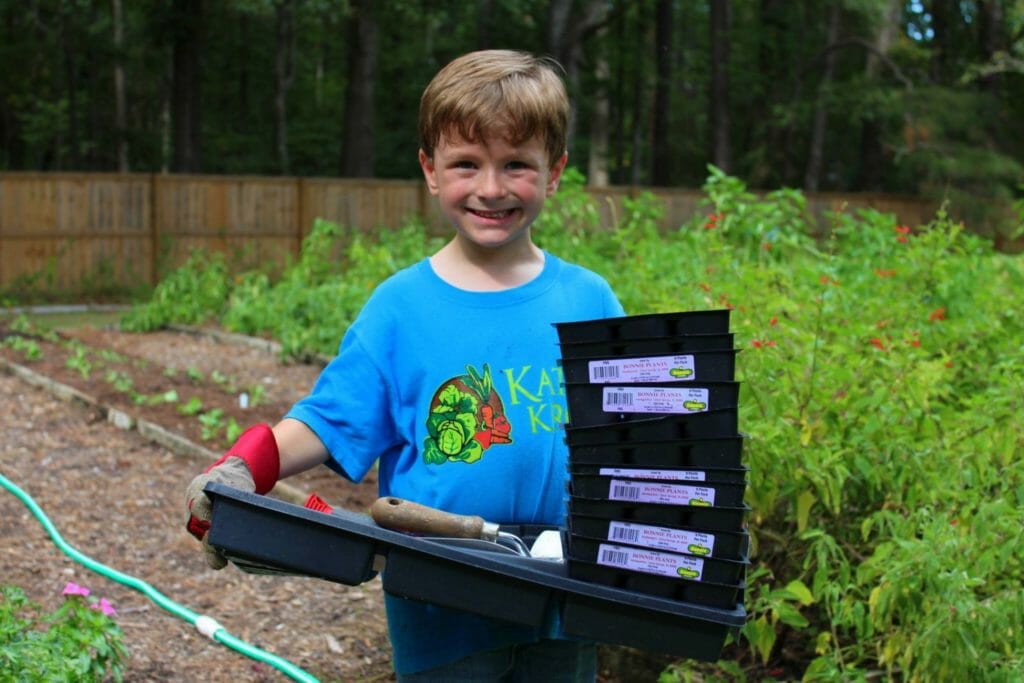 Alexander gardening in the Katie's Krops Flagship Garden.
"I made the commitment to a little girl who had a dream, and that was important to me," said Lisa. "It's incredible that my training as a Master Gardener could in turn help someone else begin to make their dream a reality."
While Lisa's knowledge of gardening is necessary, it is her husband's involvement behind the scenes that keeps the gardens functioning. From building a raised bed for the crops, to building the Katie's Krops website, Ty's do-it-all approach goes a long way toward fighting hunger.
Attempting to cure the sickness of hunger has truly been a family effort. For proof of that, look no further then future Master Gardner, Alexander. At just 5 years old, Alexander is no stranger to the garden. Ever since he can walk, he has been assisting his parents in the field. He is also an advocate for agriculture as he engages his classmates to assist with Katie's Krops.
"I love working with Katie in the Katie Krops garden," said Alexander. "Katie's Krops is awesome," he added.
Being able to provide for those less fortunate while nurturing the future leaders of tomorrow is an opportunity that Lisa and Ty truly cherish.
"One of the greatest gifts we can give is to encourage that love of the environment and the world to our children," said Ty.
The Turocy/ Pepin family proves that family volunteering is effective. With a collective effort anything is possible. A unified approach trumps a singular effort, and with the help of like minded individuals, there is no goal that is unattainable.
"For those who want to make a difference in their community, I would tell them that you can truly accomplish whatever you have set your sights on and that you can do anything no matter how young or old you are," said Lisa. "Always believe in yourself and never give up."
Share this post