The Pinnt Family is one of 10 service-minded families being recognized by Points of Light and Disney in honor of Family Volunteer Day, Nov. 21.
When Noah Pinnt was just two years old, his mom, Danielle, brought him to a senior citizens' home to pass out Valentines. "He was so social and so cute, they just loved him," Danielle recalls. "And he ate it up, too. It was all in the positioning — a lot of it was me just talking with him and about the people there and excited they would be to have someone visit them."
As an accountant at Disney, Danielle has long taken advantage of what she calls the company's "robust volunteer effort" to find opportunities for the family (including her husband Kevin, Noah, now 16, and second son Xander, 11). "I try to make sure that they're actively engaged in a volunteer project at least once a quarter," she says. "It's a great reminder to them that they're pretty fortunate and that a lot of others aren't."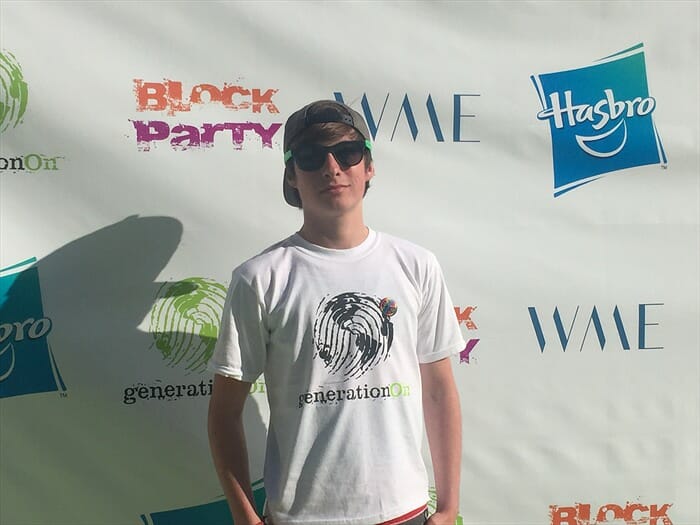 Noah at a generationOn Block Party
Through the Disney program, the Pinnts have done everything from beach cleanups to tree plantings. They also seek out volunteering opportunities through the Boy Scouts and through their church.
Danielle acknowledges that finding the time — and the will — isn't always easy. "As the boys have gotten older and developed their own schedules, they can start groaning a bit," she says. "But I try to explain to them why it's important to fit service in and that sometimes it's hard to see that these choices can also benefit them personally."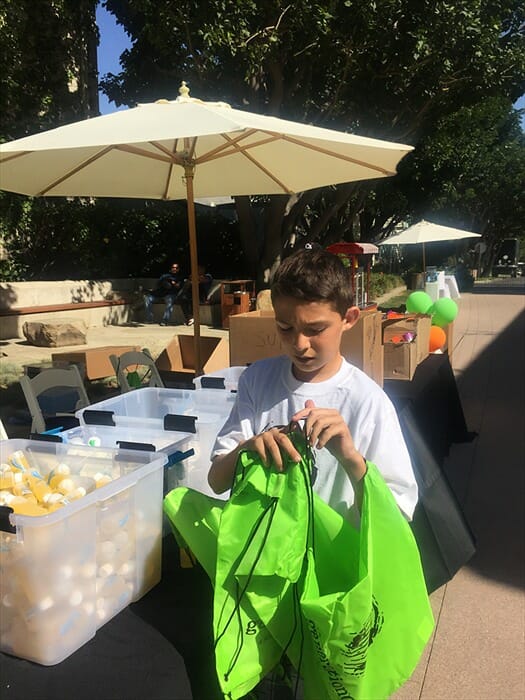 Xander at a generationOn Block Party
For instance, when Noah delivered meals and clothes to the homeless for Thanksgiving one year, he found himself assuming a leadership role. "All of a sudden, he started organizing and assigning tasks," Danielle says. "He took ownership and I was so proud of him for getting out there and taking charge. I like to remind him of that, and I think about it a lot myself when I wonder if these experiences are having any impact on their characters."
She realized the answer to that question was a resounding 'yes' after Noah had set a goal to save $75 so he could buy a video game. "I will never forget when I heard him tell my husband that he was going to donate the money instead to tsunami relief. It's at those moments that I say, 'Okay something's sticking,'"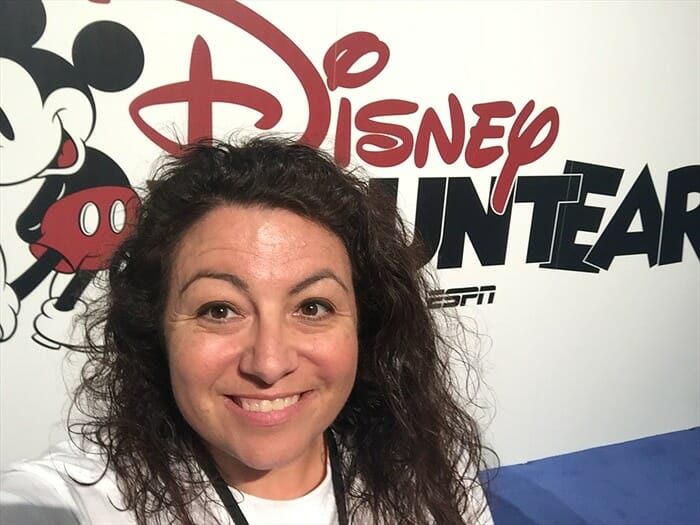 Danielle at Disney VoluntEARS event
As the boys grow older and find other hobbies, Noah in sports and Xander in animals, Danielle says she tries to find projects that will appeal to those areas of interest. "I have to be mindful of the dynamics of siblings," she says. "As brothers, they already spend a lot of time together. So I look for opportunities where they can each work separately and get a chance to shine. We did a Books on Bases [a program that brings the power of reading to military children] over the summer and I had them each do a different task. Noah was working on imagination; he's really good with kids. Xander helped with the book distribution and finding the right books for various kids."
Day to day, Danielle and Kevin can plainly see how volunteering has improved their lives together as a family. "With our busy schedules, the together time helps us to bond while making us more appreciative," Danielle says. "It helps us as a whole build our family unit because we've made this a priority."
Share this post