Through Home Repair, Retired Airman Mentors Military Personnel and Helps Community in Need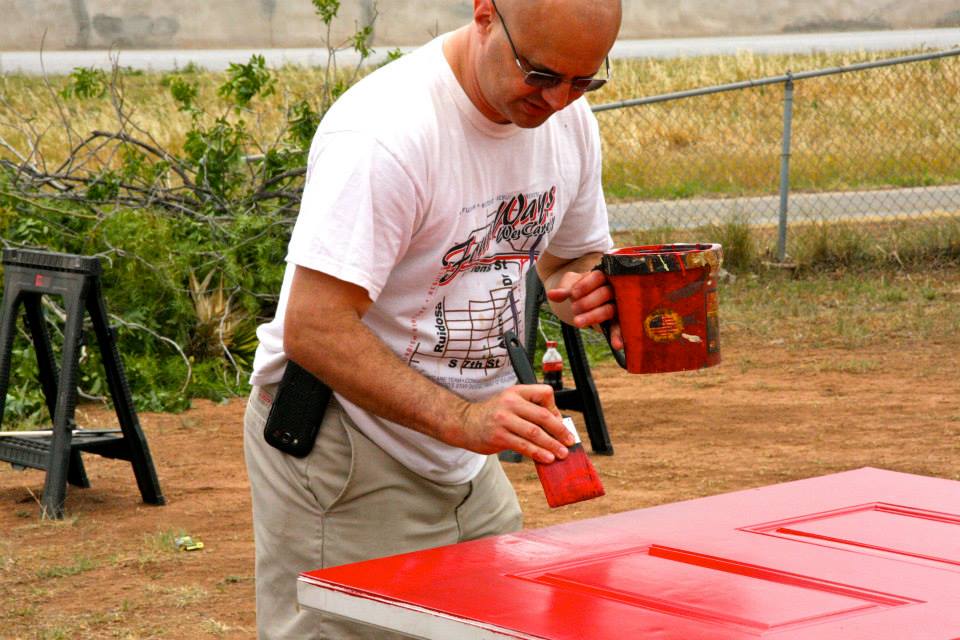 A former Master Sergeant in the U.S. Air Force, Gordon Storey is giving back to his country even in retirement.
Establishing The Dyess We Care Team (WCT) in 2000, Gordon says his mission was to provide community service opportunities for airmen stationed at the Dyess Air Force Base in Abilene, Texas. In turn, the volunteerism has provided essential leadership development and mentorship opportunities for servicemen and women. Combatting the anxiety and suicidal ideologies that affect an increasing number of today's military members, Gordon is connecting these individuals with an outlet to serve others and benefit from the positive emotional impact that comes with service.
With up to 550 volunteers each year helping the elderly, disabled and others in need of minor home repair and additional community service, Gordon is making a lasting impact on the community through WCT, and is today's Daily Point of Light award honoree. Points of Light spoke to Gordon to learn more about his volunteerism.
What inspires you to volunteer?
Two things: First, we're helping homeowners that really need the help. By the time they reach us, they've already tried family, friends, maybe churches or other groups to repair and paint their home, they just don't have the resources. Second, continuing to work with our military. I'm retired, but serving was such a vital part of my life. Through WCT, I'm still mentoring airmen and giving them avenues to develop and watch them succeed.
Describe your volunteer role at WCT.
During the day, I work with foster care families. In my free time, I'm volunteering about 20 hours each week for WCT, reaching out to the community, coordinating with our committee and volunteers. Screening projects, then organizing and planning them. Lastly, raising awareness about our organization.
Share one impactful story with me from your volunteerism.
One individual that stands out to me is a tech sergeant. He was someone that came in to the service, didn't have the guidance and supervision that he wanted and needed. This gap was causing him to be depressed, so he turned to WCT to develop his social leadership skills. He turned his career around through utilizing the We Care Team. And there are several like him.
What's one thing you want readers to take away from your service?
When I started WCT, I was a first-level supervisor in the military. That's the lowest ranking of the non-commissioned officers. It's not like I had a lot of power by virtue of rank, but I had the heart. I was passionate. And I think if people would just find something they're passionate about, then they can make change happen. Don't complain about society, and say what a pity it is that your neighbor's home is rundown – do something about it.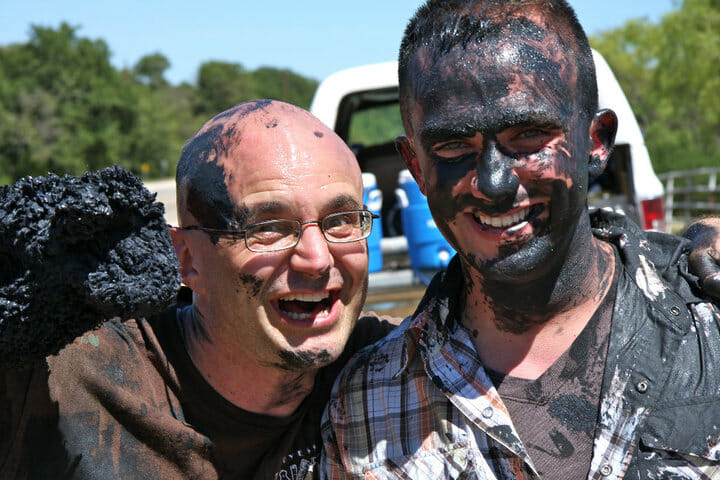 You must be a painting pro by now. Give readers 3 painting tips.
Taping: To get crisp straight lines, put your tape down and repaint white over the edges of the tape. Let it dry, then paint your desired color so that it creates a seal over the tape. When you pull the tape, all your blocks of color will pop.
Interior painting, trimming: Use a good-quality angled paint brush for ceilings, ect. Paint a line maybe half an inch if you're painting the edge of the wall to the ceiling, then gently fan it out. This saves a little bit of money since you're not having to use tape.
Color: Don't be afraid of color, what's the worst that can happen? If you don't like it, you can paint over it again.
We have an expression: Paint is magic. Color is something we take for granted. For our homeowners to have someone say, not only will we paint the colors, but you can pick whatever you'd like? They have so few free choices in their lives, this change means the world to them.
Tell me about an upcoming event that you are excited about.
In Abilene, Texas on May 7, United Way is hosting the annual Abilene Gives. It's one big day for everyone to do good. WCT will be a part of that day, so please check our Facebook page for more information about how to give back: https://www.facebook.com/DyessWeCareTeam/.
Do you want to make a difference in your community like Gordon Storey? Visit All For Good for local volunteer opportunities.
Post written by Marlena Militana.
Share this post