Through Volunteerism, Minnesota Woman Builds Healthier Communities and Next Generation of Leaders
Meet Daily Point of Light Award honoree Susan Schuster. Read her story and nominate an outstanding volunteer or family as a Daily Point of Light.
Raised on the gritty and fast-paced streets of the Bronx in New York City, and then moving to unassuming Fargo, North Dakota, Susan Schuster's childhood was a study in contrasts. Cultivating experiences during her most formative years in two disparate worlds, Susan says she gained great empathy for others.
"Because I didn't have a state or city to call my home or who I am, I had more empathy for those who were new, or had more challenges than the average," Susan said.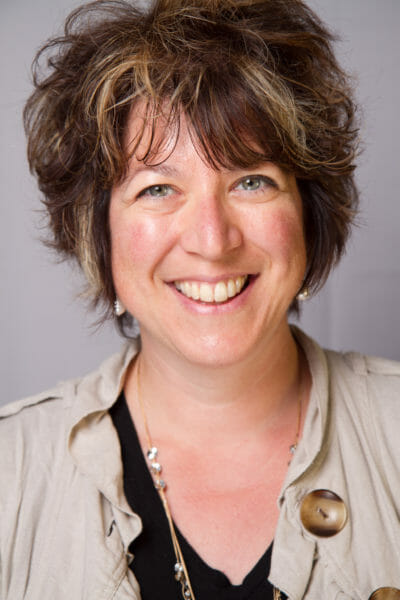 What the 54-year-old St. Paul, Minnesota resident couldn't have told you in those early years, however, was the impact she'd make across many fabrics of society as a result of these rich experiences. As a member of the HandsOn Twin Cities Board of Directors, Susan promotes and facilitates volunteerism while improving the community's ability to enhance the impact of volunteers. Driving civic engagement amongst all types of volunteers across all sectors, Susan's volunteerism ensures that every service hour spent in the community is valuable.
Connecting and educating people about opportunities to get involved and give back, Tracy Nielsen, executive director of HandsOn Twin Cities, says Susan's leadership has ignited a passion amongst others for volunteerism. One critical component of her leadership, getting millennials involved in service early on through HandsOn's "Find Your Cause" initiative, will have a lasting effect, according to Tracy.
"It's empowering the next generation. People have a lot of ownership over the organization they're most deeply embedded with. Understanding the complexities of the non-profit work we do continues to enhance the ability within an organization in our community to deliver exceptional services and build the next generation of leaders."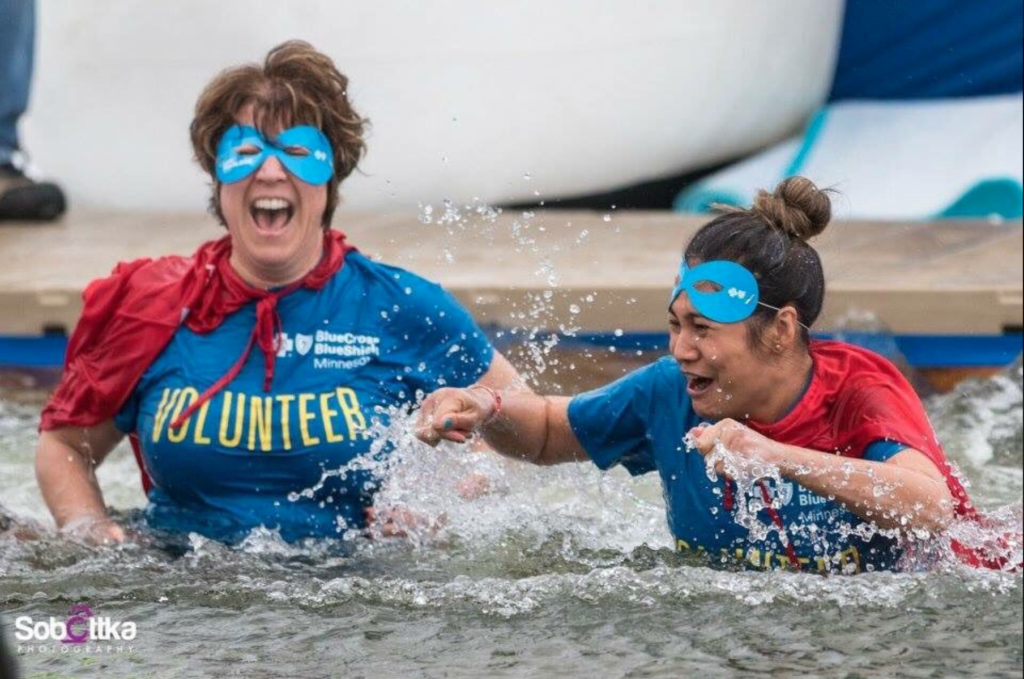 The power of Susan's advocacy can be traced back to her roots, where she hoed sugar beets with migrant workers for two summers in her early teens, and later, early in her career, as she rode in limos with healthcare CEOs across the country advising them on strategy.
"I can relate to people and understand their circumstances. Every day now, I work with people from the mailroom to the CEO, to people throughout the community. Each has their challenges and I get that and can see it. Just like everyone served by a non-profit has their own story. I see you. I can work with you to understand what you need."
Involved in service across her community, Susan also serves as a board adviser to the Karen Organization of Minnesota, which supports Myanmar refugees, one of the most recent and fastest growing immigrant populations in St. Paul. In this instance, the very fabric of the community is being shaped by people volunteering, and Susan's leadership has helped to strengthen the impact.
"I really lead with my heart in terms of what I'm inspired by and where I see impact possible. I saw (Karen Organization) as a real opportunity to support the new residents in my community. Seeing the families that were arriving, hearing their stories about what their particular issues were. Once you get to know them, you discover the great adversities these refugees have faced. Now, in establishing themselves in a new community, they face the newest in a whole series of challenges. Once you hear someone's story you can't not care about their well being."
This experience, Susan says, cemented her feelings that volunteering is truly a tool for community connecting. Extending a hand and helping others is a life's mission for Susan, whose energetic approach to helping others is reflective of her contrasting childhood — a "Get it done" attitude and a "Midwestern nice" desire to build communities through inclusion.
"She's a direct New Yorker," Tracy said. "She gets in and get things done. She loves championing work for people who are building within the community and amplifying their voices. In connecting people, she's really making a difference."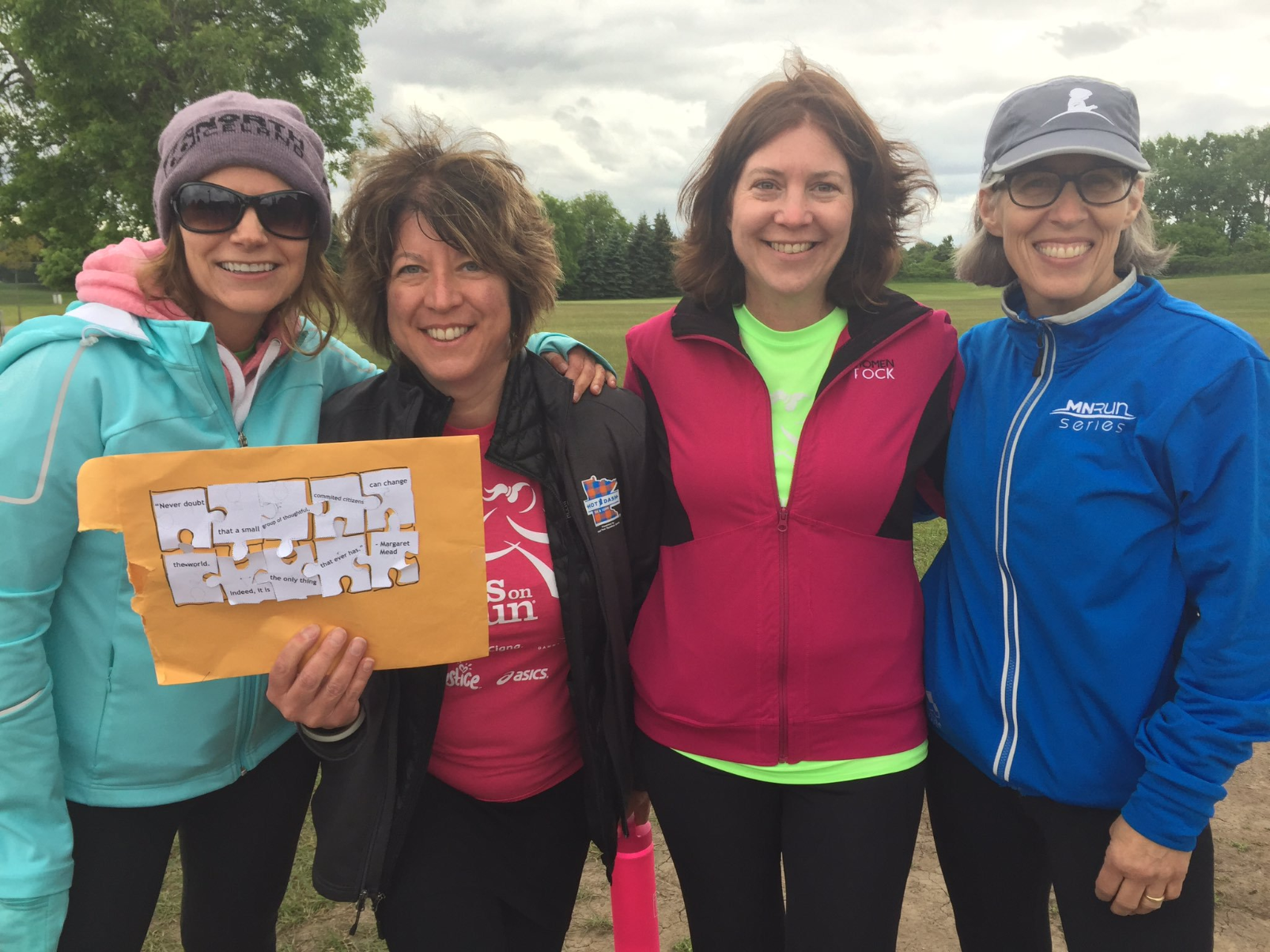 Susan says her volunteerism, which has evolved since those early days in her childhood, is her secret to a good life. Susan, who says she's been told that she is the "spark" that drives people to think a little differently and try something new, says that a gusto for service can be infectious, and encourages others to be that "spark" for their fellow neighbor.
"Volunteering connects us in a way that really nothing else does. Volunteering helps us understand each other in a way that nothing else does. People think volunteering is doing something for someone else, but I think it's deeper and wider than that. We're all part of the fabric of the world, and we all need to do our part. If we do, we're going to have a bigger, richer life."
Do you want to make a difference in your community like Susan? Find local volunteer opportunities.
Share this post