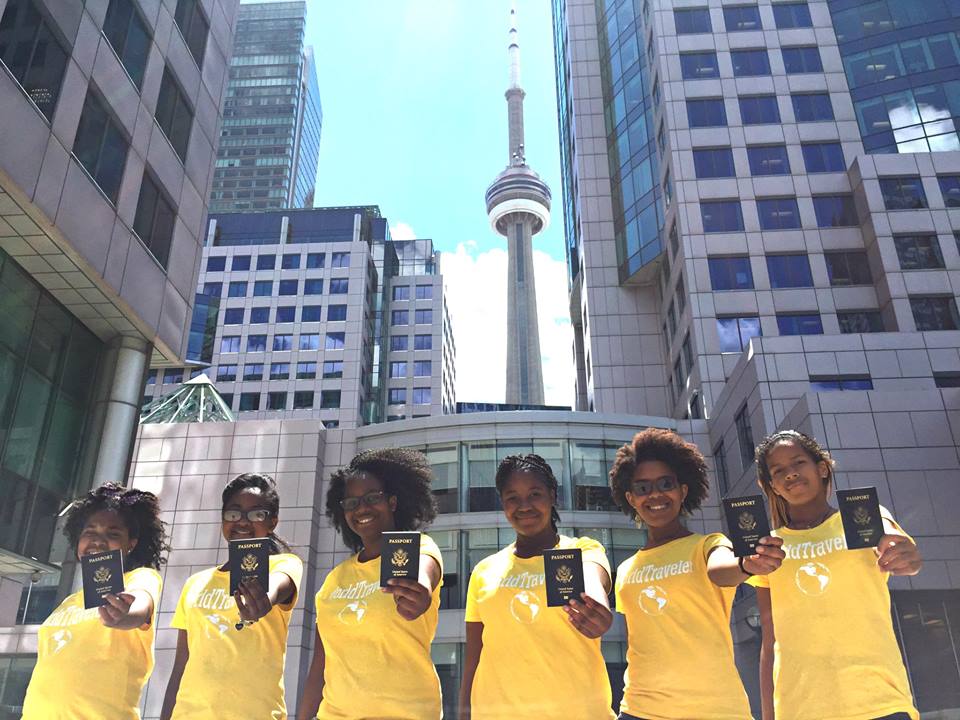 When it comes to international travel, Tracey Friley is always on-the-go. But, it wasn't until she took a group of girls to the U.S. Virgin Islands in 2010 that she realized how important the opportunity to see the world really is.
That trip sparked her passion for opening the world to girls from underserved communities and led her to launch the Passport Party Project (PPP). This National Geographic-award winning program helps young girls secure both their first passports and first passport stamps.
According to national statistics, 35-38 percent of Americans hold passports, and underrepresented groups likely account for a small portion of that population. Through PPP, Friley hopes she can change the face of international travel and foster global citizenship.
"Giving a passport has a trickle-down effect. If a child is the first in a family to get a passport, other family members are more likely to get them, too," she says."I want to open the door to the world for anyone who comes into the world on an uneven playing field – girls, those from culturally diverse backgrounds, and those who might come from varied socio-economic backgrounds."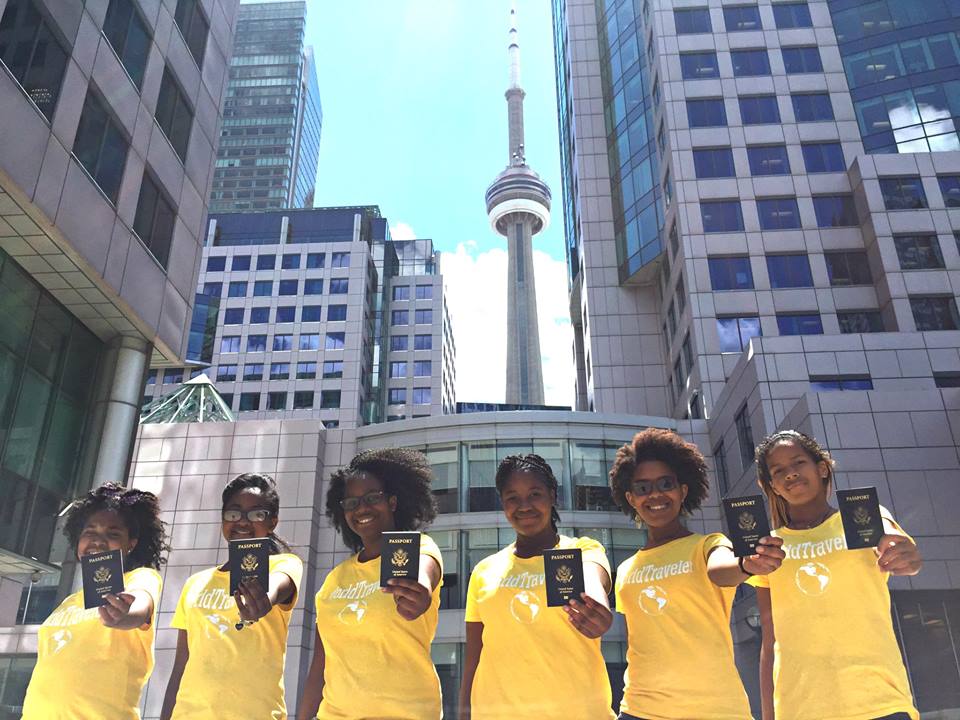 Passport Party Project is helping girls learn about the world and all it has to offer
To attract girls and their parents to PPP, Friley uses social media and partners with both local and national organizations like Visit Oakland (the local tourist board where she is based), and Mocha Moms, Inc., a national mothers' organization, to spread the word. Photos and Facebook posts are frequently shared during trips and put nervous parents at ease about letting their daughters travel internationally without them.
PPP is open to American girls in the 48 contiguous states and the District of Columbia who are between the ages 11 and 16. They must maintain a 2.5 grade point average, must secure parental permission to travel, and must be available to participate on trip dates. Overall, parents pay some money toward trip costs, and PPP, PPP sponsors & PPP advocates cover the remainder, including the nine-day trip, airfare, all transfers, room-and-board expenditures, excursions, and expenses.
To date, the initiative has completed two phases with a third in-progress. Phase 1, fully funded by Expedia.com, secured passports for 100 young girls, six of whom received their first passport stamps on a trip to Belize. Phase 2 scaled back in an effort to connect with the girls more closely, and gifted 10 girls with passports, and provided housing, maps, and monetary support to six girls for a trip to Toronto. Phase 3, which just closed for applications, will, again, take girls to Toronto, which is being sponsored in part by Toronto Tourism.
These aren't strictly pleasure trips, however. Instead, these journeys teach the girls to "travel with heart", as Friley calls it. Each selected girl must complete 6 weeks of online global awareness training while being assigned to a Travel Mentor, as well as be part of a service project. In Belize, the newly-minted passport holders played with children at a local orphanage. In Toronto during Phase 2, they donated children's books to Toronto-based Planeterra Cares, a non-profit building a library in Egypt. Bigger #travelwithheart plans are currently in the works for Phase 3, though Friley will at a minimum take cues from Travelocity's #TravelForGood volunteer initiative and drop off a few cases of water at a local homeless shelter.
Ultimately, Friley says, PPP exposes girls to other cultures and grows their abilities and interest in being part of a global community.
"Getting passports into kids' hands all by itself changes how they think in general," she said. "This is a global mission. If I don't do anything else, I can be the Pied Piper of Passports
Share this post