Two Boston Volunteers Dedicate Nearly a Decade of Service to Encourage Next Generation's Leaders
Meet Daily Point of Light Award honorees Michael Lawler and Marcia Robinson. Read their story and nominate an outstanding volunteer or family as a Daily Point of Light.
21-year-old Michael Lawler and 60-year-old Marcia Robinson of Boston, Massachusetts, are very much in different stages of their lives. Michael is a senior in college, while Marcia describes herself as semi-retired. But one thing that brings them together is that they have dedicated thousands of hours to Project 351, a nonprofit organization that recruits eighth-grade ambassadors across 351 cities and towns in Massachusetts to empower them to become leaders in the world of volunteerism. This year, with the help of Marcia and Michael, the eighth-grade ambassadors led 510 service projects in 300 cities and towns, leading them to provide the largest in-kind donation to Cradles to Crayons.
Michael, himself, started as an eighth-grade ambassador in 2012, being specially chosen by his teacher for his kindness, compassion, humility and gratitude, which are the four traits looked for in each ambassador. With his 350 co-ambassadors, Michael was able to volunteer in various ways across Massachusetts. He helped collect clothing for children in need, pack meals for the hungry, and support veterans' events for Memorial Day. And while he was just a young eighth grader, he believes the one-year program shaped him into the person he is today.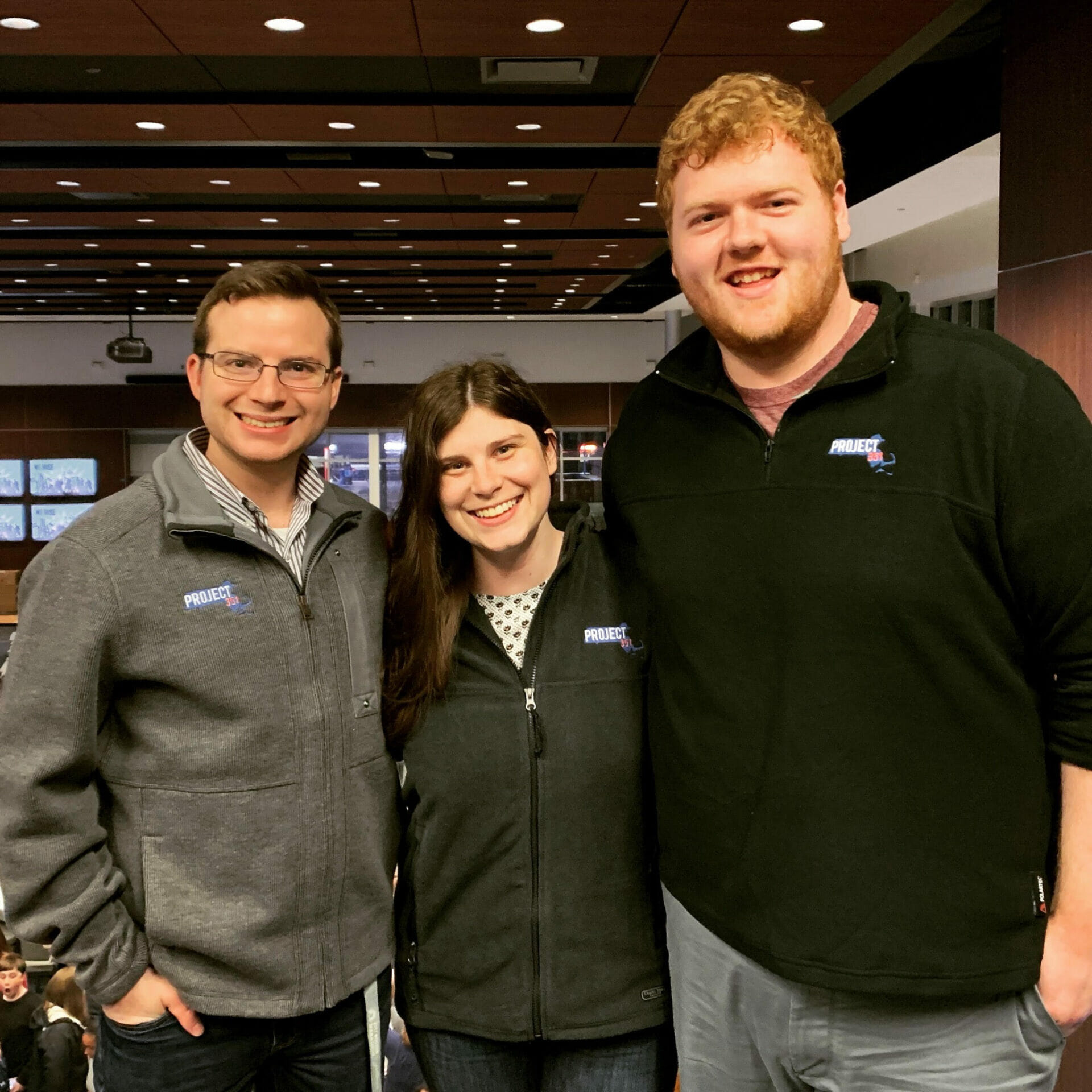 "A lot of young people are told 'no' so much," Michael said. "Like 'Oh, you can't make that big of a difference.' But that's not the case. Your impact, no matter how big, is going to mean something to someone."
Michael believed in Project 351 so much that he continued to volunteer for them even after his ambassadorship was over. Although he's busy with exams, classes, homework, and other extracurricular activities like every other college senior, he dedicates numerous hours every week and even most of his winter break to Project 351 and leads the organization's transportation team, coordinating logistics for events and ensuring each student gets to where they need to be safely.
"Getting to meet all of them and watch them grow… and being able to give them that opportunity I got to have, it's just amazing," Michael said.
While Marcia didn't get to experience the eighth-grade ambassadorship for herself like Michael did, she has been with the organization since its first year in 2011 and helps coordinate the service days by reaching out to other organizations and partners across the state. On top of her official role, Marcia also acts as a mother figure to the young teens to reassure them of the reason why they're there.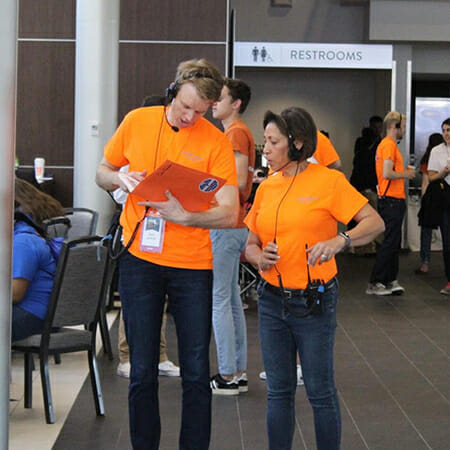 "We've all done different service projects whether it be packing a backpack, or filling a bag with groceries, where sometimes you don't really get a connection of who you might be serving, why what you're doing is important," Marcia said. "So my role has always been to really elevate that this is really great what you're doing, but let's also think about the person that you're helping."
On top of their work with Project 351, both Michael and Marcia volunteer with other organizations. With Foundation To Be Named Later, Marcia mentors underserved students in the Boston area who have overcome tremendous odds to get into college, and she also works with Ripples of Hope to create service opportunities that families can participate in. Michael is on the board of the Student Philanthropy Association at his school where he plans volunteer projects in Maine and just a few weeks ago, helped packed 50,000 meals for those in need.
Project 351's Founder and Executive Director Carolyn Casey says Michael and Marcia are exactly the type of change makers her organization strives to see the eighth-grade ambassadors become.
"Michael represents the unlimited potential that every young person has to change the world. He found his voice and passion for service through Project 351, and has continued to develop his skills and deepen his awareness," Carolyn said. "Marcia is critical to the service initiatives that we lead, but in addition to that, she is very much looked up to by our young people as a mentor, a role model. She has an extraordinarily beautiful spirit and brings a sense of humanity to everything she does."
"My hope is that every ambassador grows up with the same passion, devotion to cause greater than themselves, and set of values that Michael and Marcia represent."
Do you want to make a difference in your community like Marcia and Michael? Click here for local volunteer opportunities.
Share this post