Vanderbilt Grad Finds Purpose in Serving Others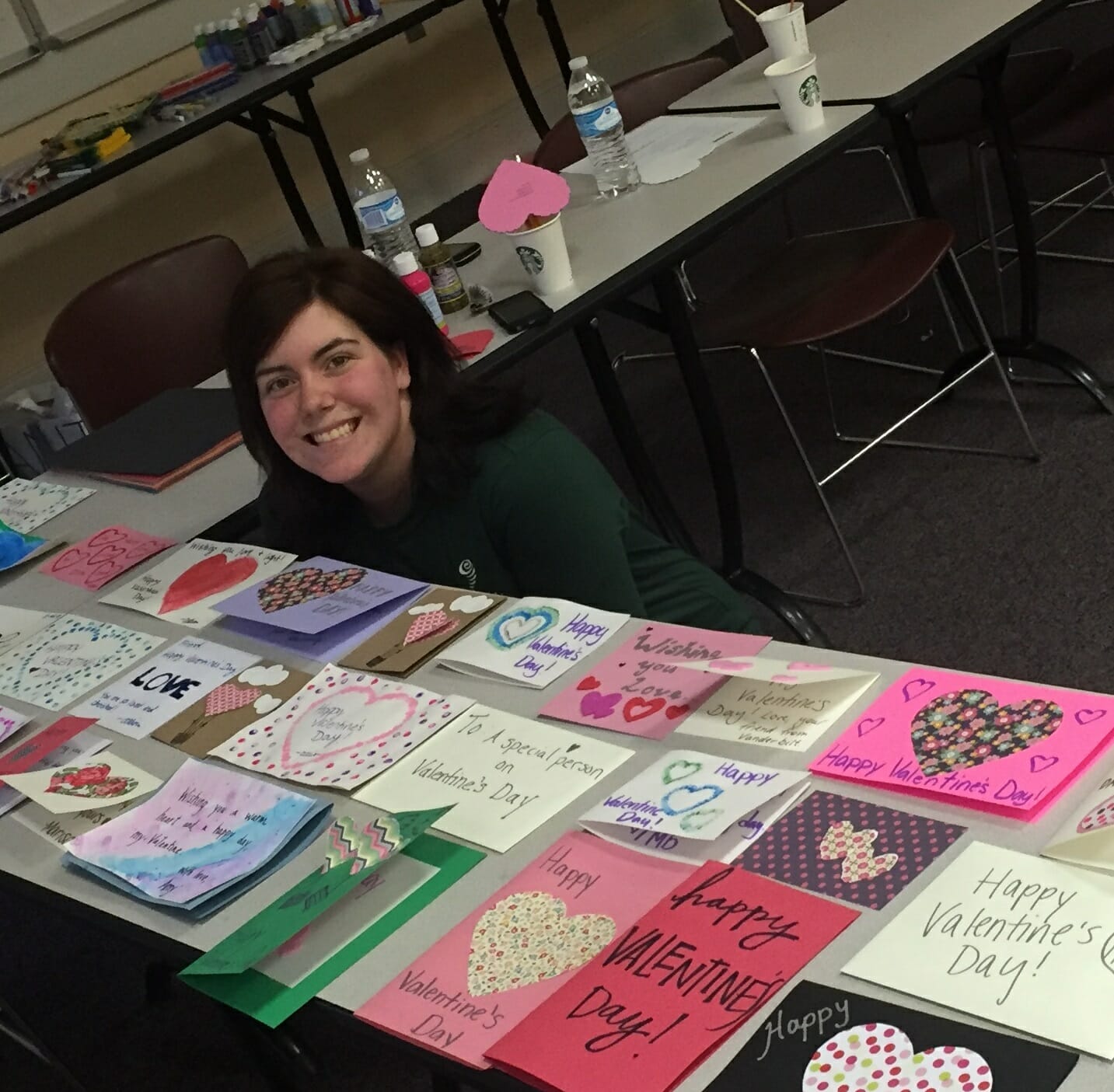 When Allison Plattsmier was 16, she reached a moment of clarity that led her to start doing for others.
"I thought if I died today, what would I have done with my life?" she said. "I wanted people to know me by the positive influence I made in their lives."
That desire led to her first foray into volunteerism. In 2007, she served meals for Room in the Inn ministry. Then, she added in work with Habitat for Humanity and spearheaded a jeans drive for homeless youth in her high school. In addition, she also collected sports equipment for young people as part of an initiative called Game Winning Drive.
All this work soon dovetailed into her involvement with DoSomething.org, an online organization that offers a myriad of volunteer opportunities for people under age 26. Since becoming involved, she's logged more than 700 volunteer hours.
Through one of her biggest endeavors, Close the Loop, she led her Vanderbilt University classmates in a 50-school competition to collect fabric scraps in an effort to repurpose them and keep them from landfills. They gathered 21,118 pieces of recycled fabric. Via the Love Letters project, she helped create 3,566 Valentine's Day cards for Meals on Wheels recipients at nine locations. She also helped inspire 81 classmates to rally against gun violence, promoting greater campus safety.
On top of these efforts, Plattsmier is now working with her passion for improved nutrition, obesity prevention, and increased food security. Together with professional chefs, she plans to launch Let's Cook, an endeavor designed to teach proper cooking skills in schools.
Ultimately, she said, she volunteers for such a wide variety of initiatives because she wants to leave a positive, tangible impact as often as she can.
"I personally believe the purpose of life is to make a difference in the lives of others," Plattsmier said.
Share this post