Virginia Youth Raises Money for Women and Children's Shelter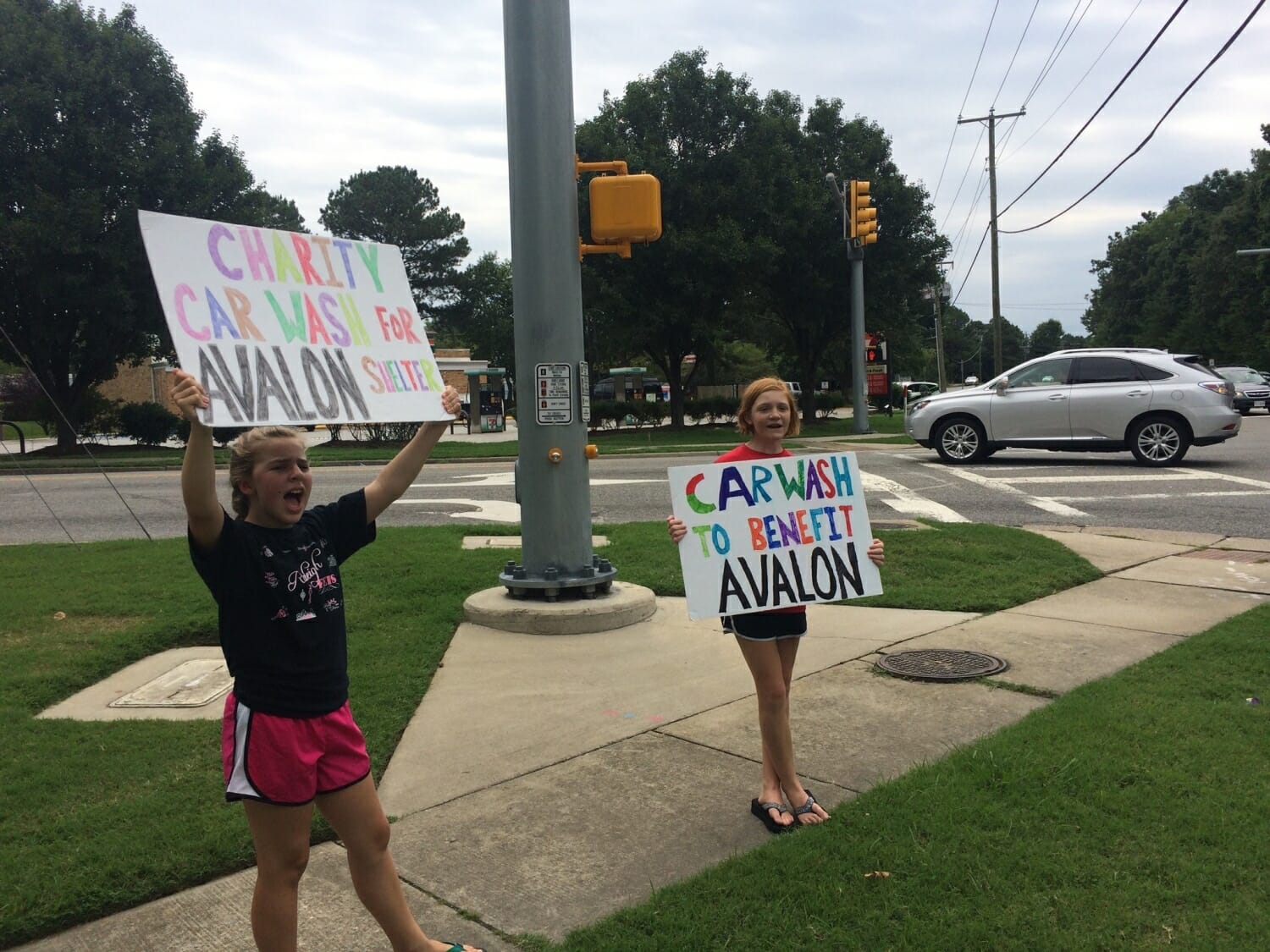 From a very young age, Emma Grace Stelljes knew she wanted to leave an indelible imprint on those around her. She soon realized volunteering her time and energy was the best way to reach that goal. So, with a little help from her parents, she began supporting multiple organizations.
When did you decide to become a volunteer?
Ever since I was about 8, I knew that I wanted to make an impact on the world. So, I talked to my parents about what I could do in my community. After talking to them I found out about some opportunities through my school and about organizations in my town. I knew, then, that volunteering would be my way to make an impact and help people in need.
How did you pick Avalon as the organization you wanted to work with?
I decided to work with Avalon the summer I started volunteering. It's a shelter for abused women and their children. I choose it because I wanted to support the nonprofit. My heart felt for the children there, and I decided to raise money to give to them to rebuild their lives and help the people at Avalon run the shelter.
What did you do when you worked with Avalon?
Before I raised the funds, I met with staff at Avalon and helped out in the main office. As I got to know them, I asked if I could organize a car wash. We raised about $850 and met many people who donated because they care about the agency or were supported by it over the years. After the carwash, we decided to spend the money on new toys for the kids. We drove to the store together and picked out the toys. With the money left over we organized a trip to the movies for the kids and another outing. I learned a lot about leadership by developing the project, seeking volunteers, advertising, deciding on what was the best use for the money and talking with community members about Avalon's mission.
The second carwash I did a year later, I got help from students at William & Mary. We had more volunteers for the car wash, and we added exciting projects to the overall event. All summer, I made bracelets to raise awareness for Avalon, and the college students helped me sell the bracelets. We raised over $1,000 this summer.
How did you get involved with the assisted living center?
I got involved with the assisted living center through my school. After school, every Thursday, a staff person at my school would take a group of kids there. I heard about it from some of my friends and teachers. I was lucky that I got to go every Thursday for the next two years, and I loved every minute of my time there. Getting to know the residents who told me about their lives and their families and bringing joy to their lives were the best parts.
What activities do you participate in with the residents there?
At the assisted living center, I participated in crafts with the residents, as well as games. We did art, bowling and, occasionally, bingo. We also went and visited residents that could not leave their rooms. It was always wonderful seeing the residents and talking to them. One day, my dad and I went to a pottery store where you make your own pottery. They had a lot that people did not pick up, so we asked if we could take them to give the residents at the assisted living center. They said yes. So, the next day we delivered two boxes to the residents.
What type of impact do you think you were able to make on others' lives through volunteering?
Through volunteering, I feel that I have brought joy into the lives of people who need it. I hope I was able to make my community a better place to live. I believe that I was able to bring joy to the kids at Avalon through the toys and fun outings. I hope that I was able to help Avalon to continue to keep running and maintain the buildings through the money I donated to them. Volunteering impacted my own life, as well. It has brought joy into my life and given me a greater outlook on life. I feel I was able to make a difference in the lives of others, and I hope I can continue to have that effect. I feel like this is the beginning of a lifetime of volunteering.
I am going on a mission trip this summer, and I hope that opens many new doors for volunteering opportunities. For my life, I hope that I can spread happiness and kindness to others.
Do you want to make a difference in your community like Emma Grace? Visit All For Good to find local volunteer opportunities.
Share this post