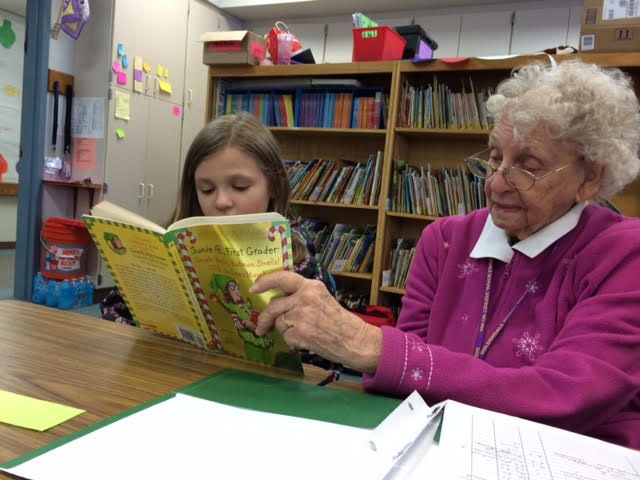 The art of volunteering is all about effort and selflessness. You can never be too young or too old to volunteer. Vivian Weddle is the perfect example. Though she is in her 80s, her devotion and dedication toward giving back is remarkable.
Mrs. Weddle has used education as a tool to help transform and uplift her community. Through platforms such as the Boy Scouts of America, as well as local schools in the Goldendale, WA, community, both Mrs. Weddle and her husband help give back to children who need it most.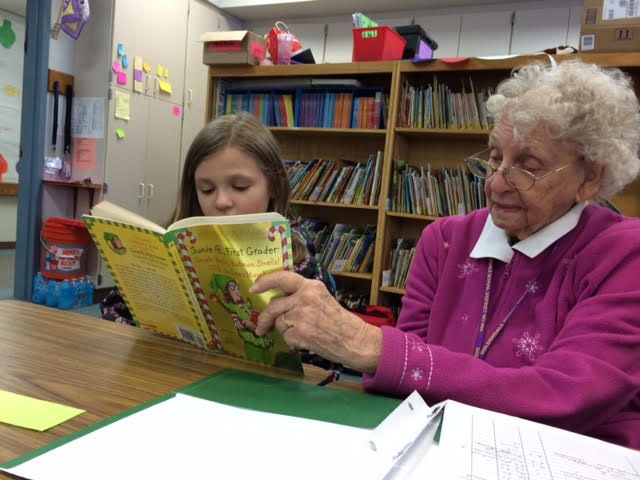 Weddle reading to one of the students at Goldendal Primary School.
Mrs. Weddle has been volunteering at the Goldendale Primary School for over 20 years. With a good portion of the students facing financial hardships, the support of the Weddle's and their extra work in the classroom really pays off. Whether it's helping students improve their reading skills, or assisting children with a purchase of books and school supplies, Mr. and Mrs. Weddle are truly difference makers in their community.
Mrs. Weddle's dedication has been recognized all throughout the state, as she received a volunteer award given by the Governor of Washington State.
"Her love and generosity knows no bounds when it comes to kids," said Lisa O'Leary, a teacher at the Goldendale Primary School. "We are so blessed to have her in our school and community."
While most people in their 80's have long been retired, Mrs. Weddle is quite the opposite. At 87-years-old, she is in the classroom four days a week and her attendance record is near perfect. Equating to roughly 510 volunteer hours each school year, regardless of the circumstance, Mrs. Weddle and her husband is consistently present to make a difference in the lives of countless of children.
Share this post