Volunteer Changes Face of Corporate Accounting through Career Dedicated to Promoting Diversity 
Meet Daily Point of Light Award honoree Bernie Milano. Read his story and nominate an outstanding volunteer or family as a Daily Point of Light.
Bernie Milano was raised in an apartment in Pennsaucken, New Jersey, a suburb of Philadelphia, above a dry cleaning business that his father, an Italian immigrant, owned and operated. Taking a risk by leaving his stable factory job to better support his family with his own business, Bernie's father taught his children the importance of hard work, possessing a strong moral compass and encouraged them to be their best selves with an ethical commitment.
When Bernie, an accounting executive who will retire from KPMG in December after 58 years with the professional services firm, took his first business accounting class as a student at Temple University, he excelled, said Sharon Pierson, his wife of 34 years. That class then led to a lab assistant position, which led to an on-campus interview for his first job with a firm that would become KPMG, known as one of the Big Four accounting organizations. Bernie's own experiences as a student finding his professional passion, coupled with a strong value system modeled by his father, have guided his desire to increase professional opportunities for minority students through The PhD Project and the KPMG Foundation.
"There were no other people of color in my program at University of Tennessee as I studied for a doctoral degree in accounting," says Kevin James, a graduate of The PhD Project. "It was a challenging environment. I don't know if anyone of color had ever graduated from that accounting program before I did."
Recognizing that certain minorities were underrepresented in his line of work, Bernie co-founded The PhD Project in 1994 in part through the KPMG Foundation, and is its current president and a member of its board of directors. Its mission to propel advances in the workplace by increasing the diversity of business school faculty has allowed The PhD Project to provide a network for African-Americans, Hispanic/LatinX and Native Americans to attain their business PhDs and become the business professors who will mentor the next generation of leaders. By helping to quintuple the number of minority faculty members in university business programs since 1994, Bernie's role in reshaping the business landscape through The PhD Project was critical for people like Kevin, who graduated from the program in 2000, and who currently serves as dean for the College of Business and Economics at North Carolina A&T State University.
"A number of our students are from rural areas, a lot of them are first-generation students and are coming from very underprivileged backgrounds. The PhD Project gives these students an opportunity to be a part of a profession with an income-earning potential that will change their lives dramatically."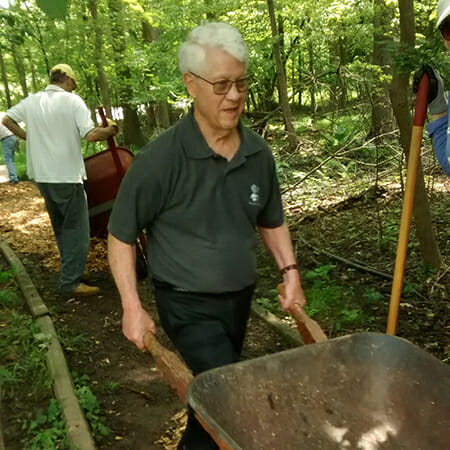 Recognized as a volunteer leader, Bernie is known to roll up his sleeves and dedicate his time, energy and effort to support others aspiring to make their own impact in the world, said Bob Elliott, a retired senior partner with KPMG who worked alongside Bernie for the majority of their respective careers.
"He wasn't just some guy in an office somewhere writing checks. He could call the right people, they would take his call and they would participate. His connections enabled him to do things that nobody else could have done. On top of that, he is a hard-working, innovative and a highly moral man, and he saw this lack of diversity in corporate America in moral terms. He knew that there's a right and a wrong here, and he was supporting the right."
Bernie's tremendous business and personal network extends beyond The PhD Project and KPMG Foundation, including serving as a member of the Points of Light Foundation board of directors. His service showcases the great need many of our communities face, said Natalye Paquin, president and CEO, Points of Light.
"Bernie has been an exceptional board member, but more importantly a trusted advisor and an enthusiastic supporter of Points of Light. His extraordinary volunteer leadership impacts so many communities, from his work with The PhD Project, the HBCU Business Dean's Roundtable Business Advisory Board, the Conference Board CSR Council and so many more. Bernie shares his light generously and finds the joy in working to improve the world for others."
In addition to spotlighting these needs and effecting change, Bernie champions causes as a service leader that have strengthened communities and helped countless individuals.
"His list of board service and community involvement is lengthy, and his commitment to his community has been unwavering," said Neil Bush, chairman of Points of Light. "He is a champion for diversity, equality and inclusion, and is always thinking of how he can help others."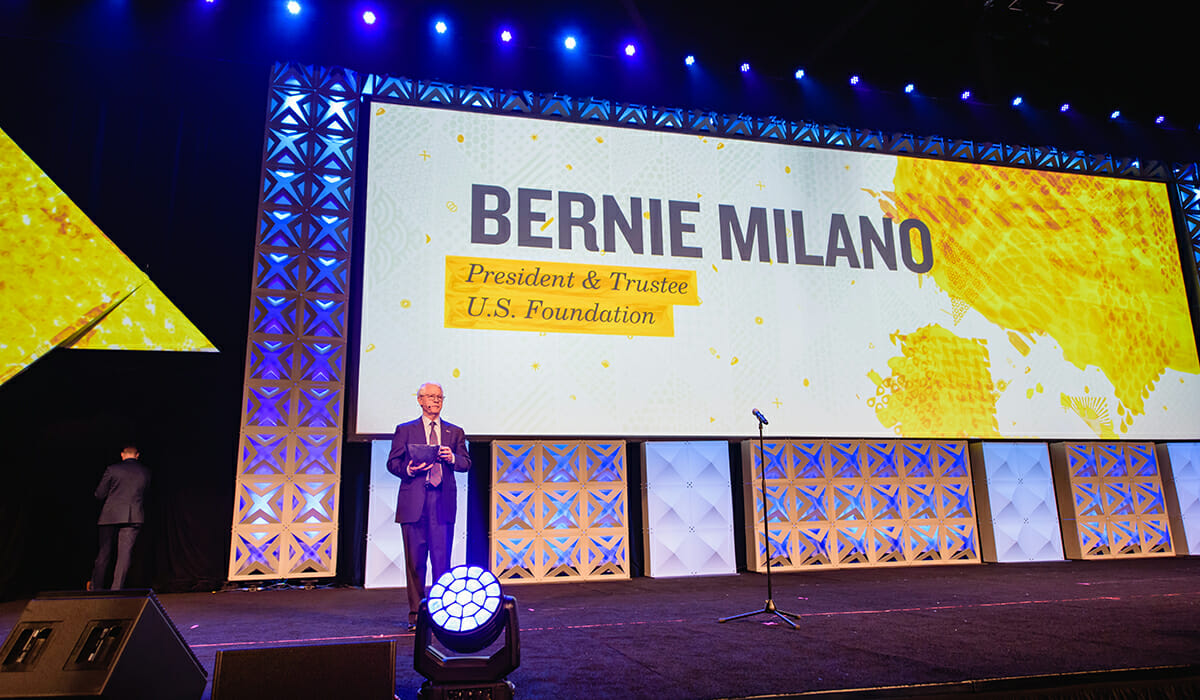 By questioning the lack of diversity in his profession and then pursuing solutions, Bernie's legacy of moral and ethical commitment, a lesson learned from his father all those years ago, represents systemic change in business and society, said Sharon.
"Bernie approached decades of cultural suppression of making accounting available to minorities from a systemic view. He believes that an individual can make the difference to step up and be that person that others can see. Bernie did it by modeling his best self. He reached out to clasp the hand of someone else and said, let's do it together. Let's lift up and make the world better."
Do you want to make a difference in your community like the Bernie Milano? Find local volunteer opportunities.
Share this post