Volunteer Changes the World Through Clean Water, One Well at a Time
Meet Daily Point of Light Award honoree Sikander "Sonny" Khan. Read his story and nominate an outstanding volunteer or family as a Daily Point of Light.
For Sikander "Sonny" Khan, a Pakistani-American recent college graduate, the life-changing possibilities clean water offers are what drives his volunteerism.
"We focus on regions where there's little to no access to clean water," says Sonny. "Where mothers have to go miles to get any water for their family, for bathing and for day-to-day activities. We make sure we are building water wells that not only meet their needs but are there for the long-term. (These wells are) essentially changing lives because they give (the villagers) time and health."
Sonny, a 23-year-old from Jackson, Michigan, co-founded Paani in 2017 with several Pakistani-American friends in university. The organization has since installed nearly 10,500 water wells that serve more than 730,000 rural villagers across high-risk areas in Pakistan, where an estimated 70% of the population drink contaminated water, the co-founders inspired to give back to the country that raised their parents, says Sonny, who also serves as the organization's CEO.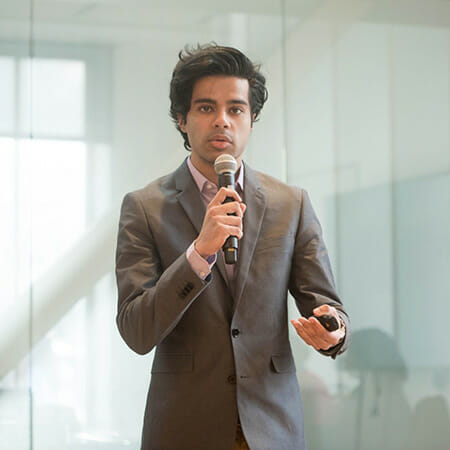 "We built a school for children refugees from Afghanistan. It was surreal to see a school built literally miles from where my own father had gone to school and grown up, and now as a 23-year-old, to be able to create a project like that. It's surreal that now 175 children have access to education and so much opportunity for the first time."
Providing temporary and more permanent solutions, Paani helps to empower communities facing complex issues, according to Sonny.
"The situation at the beginning is always so broken and lost. People are just describing their present, and that's been their present for their entire life. For us to then go provide that support, the entire culture and lifestyle changes for people. So many people are having the biggest smiles of their life, they are celebrating, they are excited and they're also able to pursue their passions because they realize now, they can start entrepreneur projects, they can knit things, they can do other things with their time instead of gathering water which benefits themselves and their children."
Broadening their impact, Paani helps others to launch their own fundraising campaigns for clean water. Paani has also distributed medical supplies to hospitals that focus on battling water-borne diseases, and provided emergency aid during recent disasters including flooding and the COVID-19 pandemic. These initiatives all contribute to Sonny's deep sense of obligation to help others through volunteerism.
"My parents are immigrants from Pakistan and I constantly heard stories about the importance of water and food access in the region. As a student, I had so many resources and an unlimited amount of volunteer time to do something better than the opportunities I saw on campus. I thought it was a good opportunity as a young college student to create impact in a transparent way for the people that needed it most that wasn't currently possible in areas we serve."
According to Sonny, the co-founders started their efforts five years ago holding bake sales and raising tiny amounts of money. The organization has since received $3.5 million in donations. Sonny is stepping up to create real change for the people who need it most, says Muhammad Achar Bozdar, a program manager for Paani.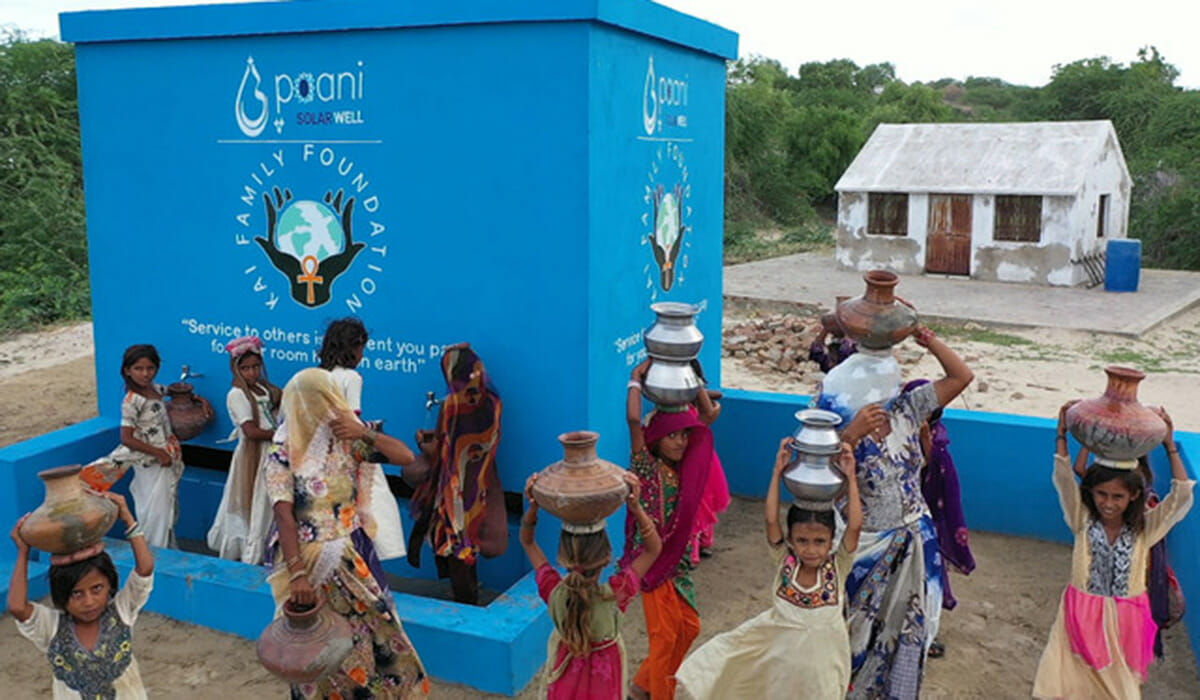 "Sonny's consistency is what makes his service special," says Muhammad. "In addition to the dozens of hours he spends each month in growing and maintaining water projects, he steps up his services when needed. When disasters occur, Sonny has dropped other commitments to reinvest additional time for relief efforts such as during COVID-19 and floods. Prior to installation of the water wells, many women's lives were at risk, while fetching water, women and children fell into the wells. Now they are safe and have clean drinking water near their houses. Before, they were traveling around two to three kilometers for ten liters of water in a bucket."
Sonny says Paani, which means water in Urdu, feels like his true purpose and the service now second nature. Moving forward with gratitude for the kind of impact he's been able to make, Sonny says he is paying opportunities forward.
"To me, it's a responsibility. I'm able to be that big brother for people who need it, the one who can open doors for others — the doors that someone else opened for me as a first-generation college student from a low-income background. I received scholarships from the Gates Foundation and mentors helped me figure out what college was. I recognize the importance of people giving time to others, so if I can, why wouldn't I?"
Do you want to make a difference in your community like Sikander "Sonny" Khan? Find local volunteer opportunities.
Share this post