Dedicated Volunteer Reaches over 1100 Hours Feeding Families and Fighting for Children
Meet Daily Point of Light Award honoree Stephanie Bolakowski. Read her story and nominate an outstanding volunteer or family as a Daily Point of Light.
As a longstanding member of the KPMG Global Mobility Services team and the mother of two teenage boys, Stephanie Bolakowski is a busy woman. But this Chicago native and newly-minted Floridian still has more time to give. In 2021 alone, she volunteered for over 100 hours and has done more than ten times that over the last decade. She finds herself most drawn to causes that help kids, including KPMG's mission to eradicate childhood illiteracy. With a lifelong love for cooking, she also enjoys feeding families in need and often involves her own in prepping meals for distribution.  
What inspires you to volunteer? 
One of the first volunteer opportunities that really got me hooked came when my boys started elementary school. My son's first grade teacher was looking for parent volunteers to come in each week for a couple of hours and help with her "Little Reader" program. The timing fit into my work schedule, was close to home and helped me feel more connected to my son's education. I really enjoyed helping the kids learn to read and watching them grow.  
Describe your volunteer roles.
I'm currently an active volunteer with several organizations a few times per year, but my work at Lasagna Love and All Faiths Food Bank has been the most predominant. For the former, I shop for, prepare and deliver lasagnas to people. For the latter, I package up donated food from local grocery stores and help distribute it at mobile donation sites. I also spend time with each of these groups: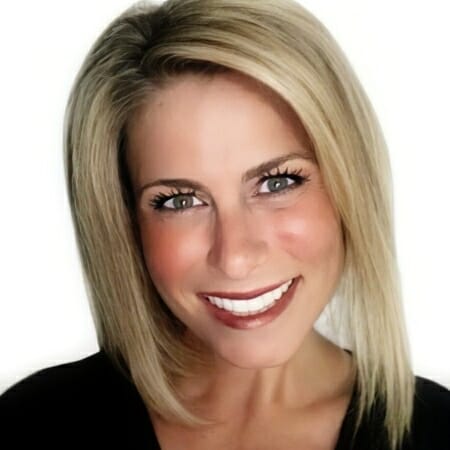 What's been the most rewarding part of your work? 
It's the appreciation. People are sometimes dumbfounded that random strangers would do something to help them. I don't know how many times I go to the grocery store with two growing teenage boys. It's countless. People driving through these food pantries are so grateful for just one box of groceries that so many of us take for granted, and it reminds me of the golden rule that they teach you as a kid: treat others how you would want to be treated. 
"You have two hands… one to help yourself, the second to help others."
Why is this quote meaningful to you?
I was posting some pictures online and was looking for an Instagram-worthy quote. That stuck with me, because it's true. It's like when you're in an airplane. You have to help yourself first to get your air mask on, and then go help someone else. You have two hands. If you have time, energy and space in your life to give five minutes or five hours, one can be for you and one can be for another.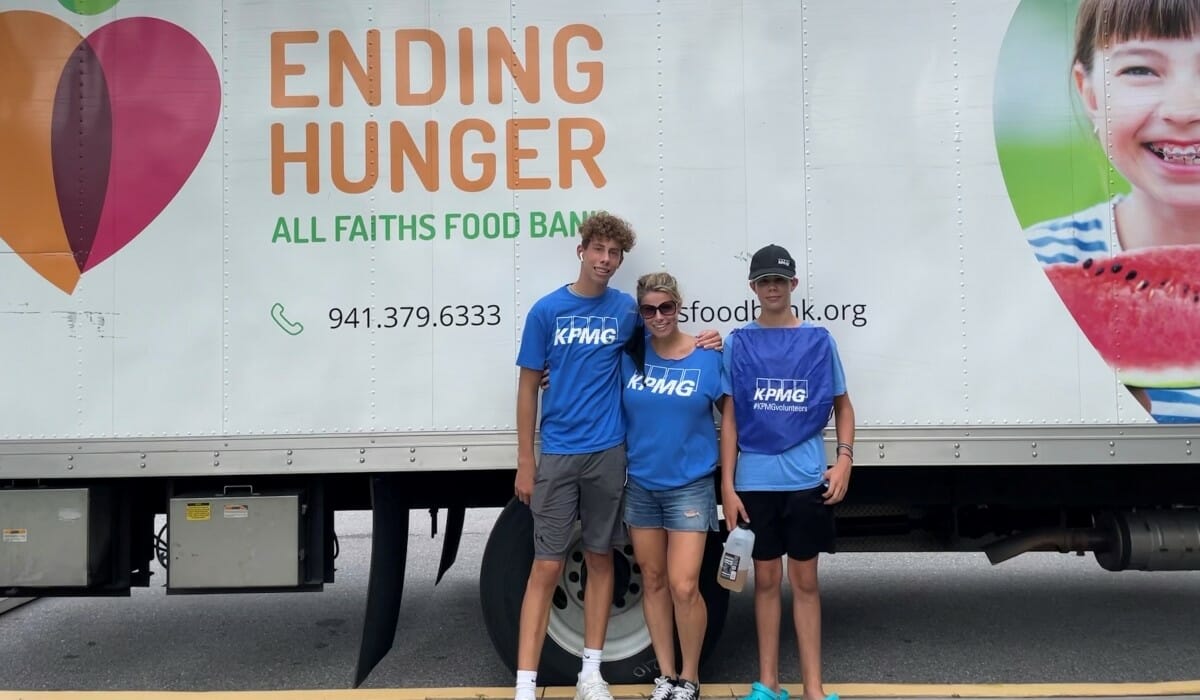 Are there any future partnerships, programs or events that you are excited about?
I really like the Ronald McDonald House's "Meals from the Heart." I'm looking forward to when that can be opened up again. It's for families with a sick kid in hospital who don't want to leave them. If you've got a child that's going through cancer treatments or something, they're in the hospital for months on end. It would be extremely expensive for to stay in a hotel and eat out every night. Ronald McDonald House provides them with a place to stay and hot meals. We  volunteer to make the hot meals. Pre-pandemic, my kids and I prepared a whole taco bar. I think I think as a mom, that was really sticks out for me. 
Why do you think it's important for others to give back?  
There are quite a few people, whether it's because of the pandemic or just life's challenges, who just don't have enough. We're lucky enough to be safe and healthy with a roof over our heads, and some people aren't quite as fortunate. It's about making sure people have their basic needs.  
Find something you like to do, and there's probably an opportunity for you to use it help others. See if you can spare five minutes or five hours to do some good in the world. At the end of the day, I have a little bit of extra time and energy for this, and I feel like it's my job to teach my kids that this is something that they should be thinking about.  
Do you want to make a difference in your community like Stephanie? Find local volunteer opportunities. 
Share this post