Volunteer Creates Safe Space for Minority Mental Health
Meet Daily Point of Light Award honoree Rwenshaun Miller. Read his story and nominate an outstanding volunteer or family as a Daily Point of Light.
It was after Rwenshaun Miller's last suicide attempt that he starting having conversations about his own mental health and the mental health of those around him.
"I saw my best friend going through a period when he was smoking a lot. I'd been self-medicating with alcohol, so I asked him what was wrong," says Rwenshaun. "When I opened up to him and told him what had happened to me over a seven year period, the first question out of his mouth was, 'Why didn't you tell me?' It snowballed from there."
Journeying through his own healing process living with bipolar disorder, the 34-year-old Charlotte, North Carolina psychotherapist began sharing his story to help others, and hasn't stopped. Launching Eustress, Inc. in 2013, Rwenshaun, who also serves as executive director for the organization, focuses on building mental health awareness and breaking the stigma that surrounds mental health for people of color.
"I noticed the lack of resources in the community, and how we didn't talk about mental health. A lot of events I hold are based on things that helped me through my own challenges. I live by the motto, 'Be who you needed when you were younger.' That's my goal. To serve people in the capacity I needed when I was younger."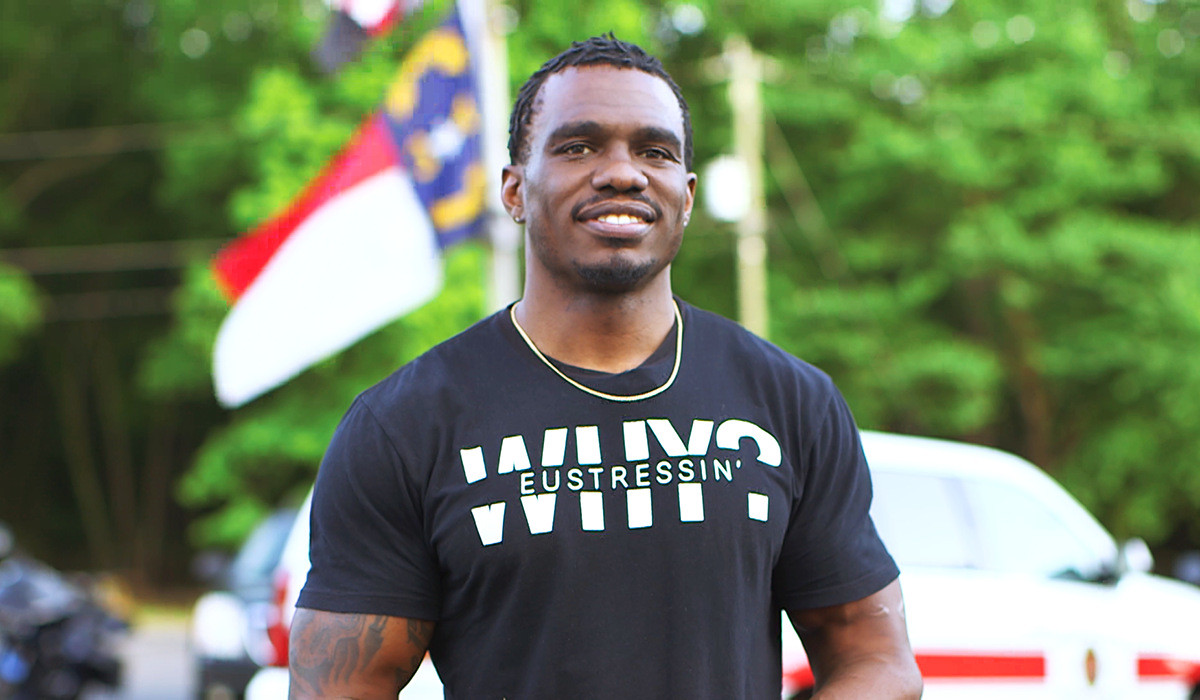 Connecting with thousands of adults and youth across the globe, Eustress starts conversations about mental health primarily with members of the Black and Brown community, and empowers individuals to take control of their mental health. Helping people find sources of eustress, which describes moderate or normal psychological stress that can be beneficial for the experiencer, Rwenshaun works tirelessly to help people achieve healthier and productive lifestyles.
"Being able to work with young men through our Young Black Male Eustress Youth Initiative, we see the actual change in their behavior. We provide free therapy to them and include their teachers, parents, siblings and coaches in the therapeutic process. We see how they (start to) take care of their own mental health needs and how their support system supports them."
The dedicated support that Rwenshaun drives day in and day out is recognized by program participants and community partners near and far, says Casey Owens, CEO and executive director of the Bertie County YMCA in Windsor, North Carolina. A lifelong friend after the two met playing basketball in elementary school, Casey says Rwenshaun is lifting the curtain on minority mental health.
"Honestly, when (Rwenshaun) first started speaking about these topics, people were surprised. He talked about being labeled as crazy and we want to get away from that. Every time he does an event here, someone shares their testimony about how reaching out to him encouraged them to speak out. He gives people the courage to realize it's ok to say, 'I'm not ok.' It would literally send chills down your arms to hear people say, 'I feel like you saved my life just by sharing your story,' or, 'you saved my child's life,' or even, 'you saved my marriage by sharing your story.'"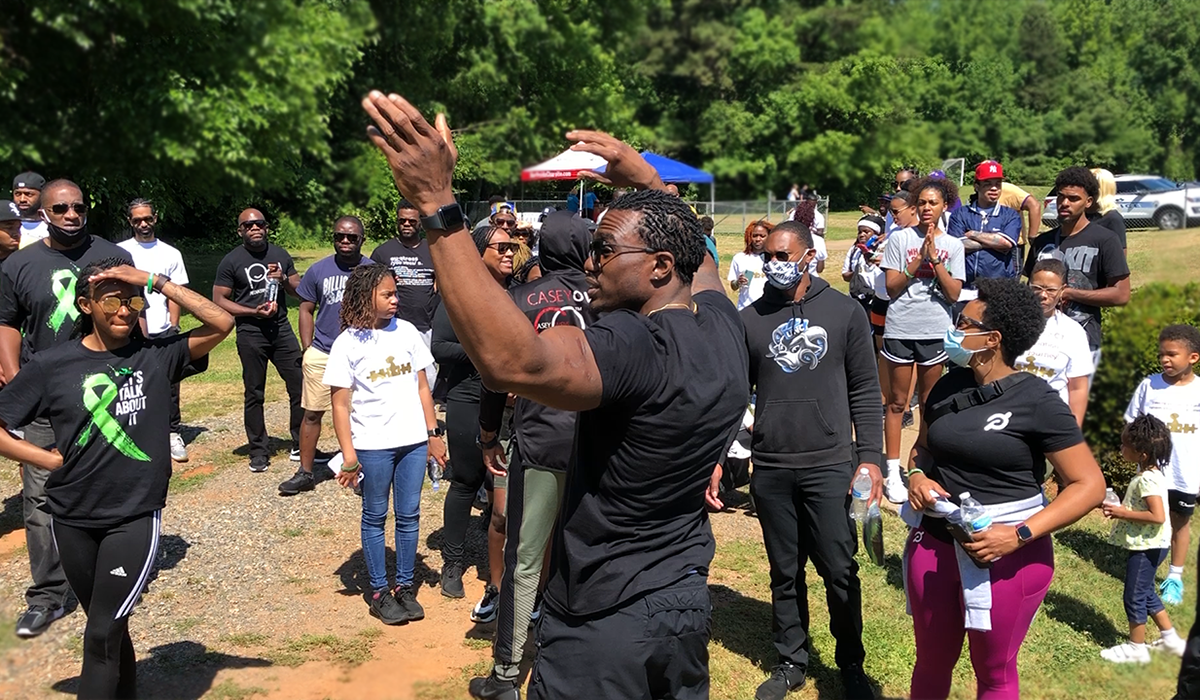 Recognized as a leader in the mental health movement within minority communities, Rwenshaun travels across the country to host awareness walks and offers initiatives through Eustress like Men's Locker Room Talk, scholarships for black male graduates seeking a mental health related degree and Adult Coloring Night, an activity Rwenshaun found therapeutic for his own recovery, and now shares with others. Amid the COVID-19 pandemic, Eustress In Color became virtual, which allowed the organization to expand participation across the globe. Rwenshaun says as the need for mental health support skyrocketed during the pandemic, Eustress responded, supplementing care for individuals with more than 1,400 free therapy sessions.
Reliant on community support and donations to offer critical programs and therapy for those who can't afford it, Rwenshaun says the work is not done, but he's optimistic about growing the space he is building, welcoming more into his service towards a healthier world.
"People come up to me and tell me that because of the work I am doing, they feel they aren't alone and they'll find ways to continue to live and address their own mental health challenges. We are developing even more individuals to not only become therapists, especially in Black and Brown communities, but also to teach and understand how to help people in their own families. You don't have to be clinically trained. By changing the dynamics of service, we create space where they feel comfortable to help."
Do you want to make a difference in your community like Rwenshaun Miller? Find local volunteer opportunities.
Share this post