Volunteer Duo Double the Service and Maximize Smiles with "Project Smile AZ" Service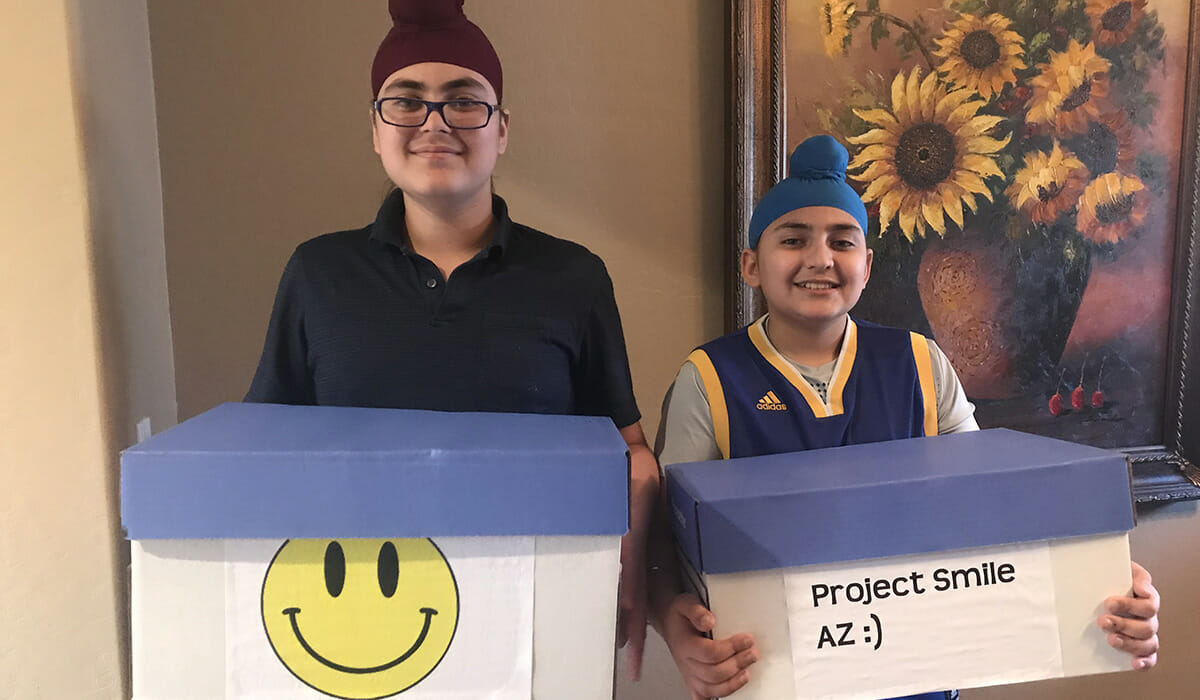 Meet Daily Point of Light Award honorees Hurshneet and Pravneet Chadha. Read their story and nominate an outstanding volunteer or family as a Daily Point of Light.
As the COVID-19 outbreak worsened in March, Hurshneet and Pravneet Chadha say their parents, both healthcare workers, were coming home each night and sharing stories of how lonely their patients were due to restricted visitor policies. Wanting to boost morale for these isolated patients who were unable to have family or friends by their side, the Phoenix, Arizona brothers decided to deliver cheer and hope in the form of "smile cards".
Through their Project Smile AZ initiative, Hurshneet, aged 15, and Pravneet, aged 12, have made more than 2,400 cards filled with inspiring messages for hospitalized patients and children and adults in need. Additionally, the boys are helping other children to volunteer, by sharing Project Smile AZ Kits for kids who want to make cards but lack the resources. Bringing a smile to everyone from 'A to Z', Hurshneet and Pravneet are using handmade cards to help get patients through tough times.
What inspires you to volunteer?
Pravneet: We're inspired to give back to the community where we grew up. Because of COVID-19, patients aren't able to receive visitors. These cards cheer patients up, remind them they aren't alone and motivate them to help get them through their illness.
Describe your volunteerism with Project Smile AZ.
Pravneet: As founders and Chief Smile Officers, we make most of the cards on our own, but we've also received a ton of card deliveries through our Project Smile AZ Kits from other people across the country, including as far away Boston and India. Close to 100 kits have been donated to children and adults in need. We also manage fundraising for our initiative.
How are you inspiring people with these smile cards?
Hurshneet: I include a list of quotes in the card. (My brother and I) will find inspirational messages online, and we also draw anything that we think would be related to the quote that helps give the person positive vibes and helps them recover.
Share one personal story with me from your volunteerism.
Hurshneet: Me and my mom visited a children's hospital recently to deliver kits, and the hospital's CEO greeted us when we arrived. The CEO told us what an impact the cards would have on the patients, and that motivated me to continue this service. It felt great to hear that I am making a change to society and making a change for the better. Through volunteering, I am doing my part in this wonderful community.
Why do you think it's important for others to give back?
Pravneet: I am where I am now because of the community I grew up in. It feels right to give back to the community that raises you up along with your family.
What's been the most rewarding part of your service?
Hurshneet: Seeing the smiles on the faces of the hospital staff and patients we talk to has truly made an impact on my life. We are changing the world through our service.
What's in the future for your volunteerism?
Pravneet: We hope to continue our service after the pandemic. This is just another way to give back to the community.
In one word, what does volunteering mean to you?
Pravneet: Life.
Hurshneet: Change.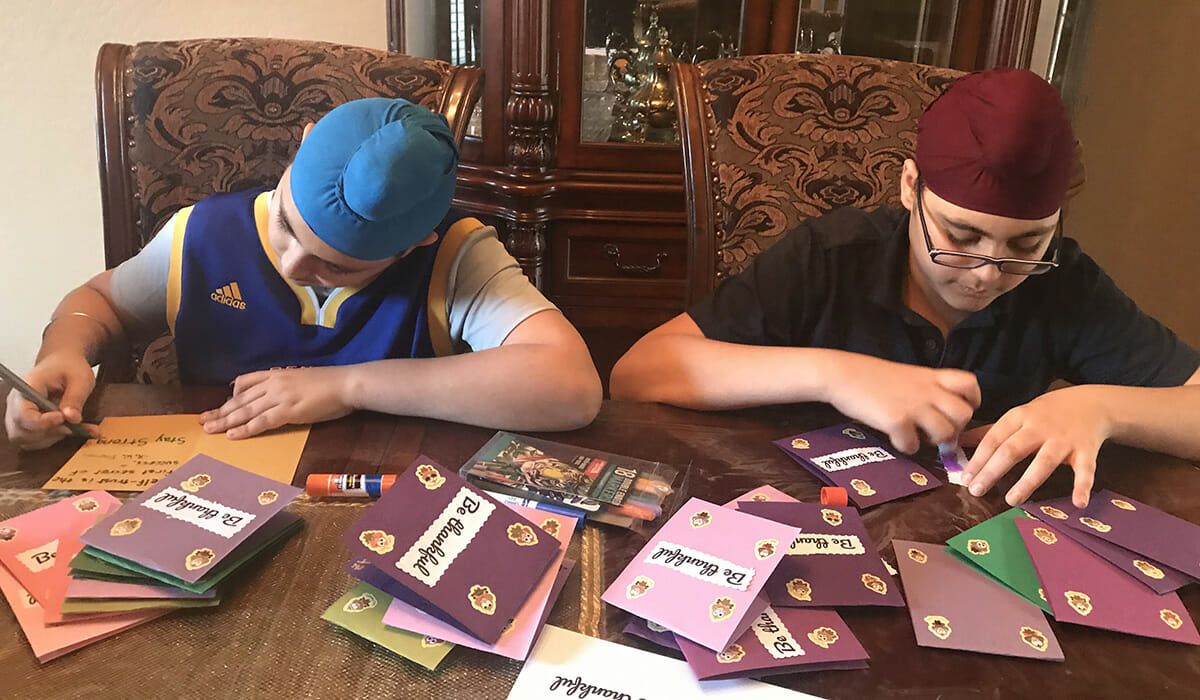 When you're not busy in school or volunteering, what do you do for fun?
Pravneet: I play basketball and also make cards.
Hurshneet: I play video games or edit videos.
How can readers help?
We are holding a holiday card drive as holidays can be particularly emotionally hard for patients in hospitals. Please visit our website for more information about how to give back and how to request cards.
Do you want to make a difference in your community like Hurshneet and Pravneet Chadha? Find local volunteer opportunities.
Share this post