Volunteer Firefighter One Call Away When Community Needs Help Most
Meet Daily Point of Light Award honoree Vincent Agresto. Read his story and nominate an outstanding volunteer or family as a Daily Point of Light. 
"To me, volunteering for your neighbors is the greatest thing you can do," says 37-year-old Vincent Agresto, who is building strong community connections daily as a volunteer firefighter. 
Serving with the all-volunteer Alpha Fire Company in State College, Pennsylvania, Vincent volunteers 20 hours each week responding to emergency calls, conducting training and supporting the fire department. "Volunteering is being there for community members in their hardest time and being a rock for them to focus on," says Vincent, a dedication that proved even more valuable during COVID-19. Helping hundreds thus far with the support of his family, Vincent is inspiring others to give back to their community. 
What inspires you to volunteer?
It's important to be there when people need someone in the community to rely on. When somebody's in a fire or car accident, they need dependable resources in Central Pennsylvania that come in the form of firefighters and in my opinion, there's no greater firehouse to volunteer at. [Alpha Fire Company] is a full volunteer membership and [our members] take training and community help with the highest regards.  
Describe your volunteerism with Alpha Fire Company.
As a volunteer firefighter, I've responded to about 200 calls including fires, car accidents and rescues. I help with personnel and training, work to recruit more volunteers and help to organize charitable events like the holiday Santa runs. I've also used my professional skills to help automate some of the fire department's data and analytics.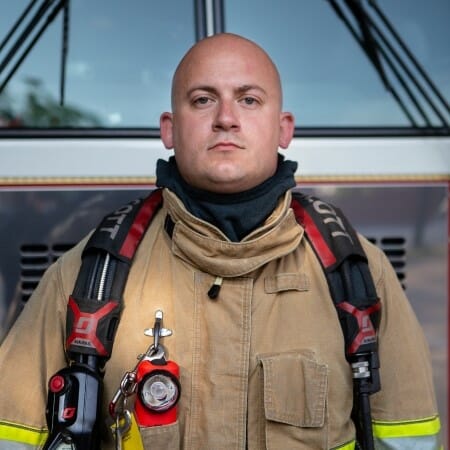 How have you continued to volunteer throughout the COVID-19 pandemic?
It was an interesting conversation with my wife and myself. [We had] major discussions in the house about the risks going out into the public, entering buildings and apartments. We both concluded that the community needed [the help] and it was a risk we were willing to assume during the pandemic. There were definitely more calls, and it was always in the forefront of my mind, the fire department also did a great job helping to mitigate risk with regards to fire protocols, etc. Keeping things running was a big part of my service. Just because there's a global pandemic doesn't mean normal accidents, fires just disappear and people still need the support of their volunteer fire department and first responders. 
Share one personal story with me from your volunteerism. 
We participate in events like the Penn State THON ​Dance Marathon, and spend a lot of time giving tours to kids to discuss fire safety and prevention. Kids with pediatric cancer and their families will visit the fire station, they'll "touch a truck" or ride in the fire truck bucket. Us being there for cancer patients and their families and getting them excited about volunteer firefighting is pretty awesome. It's hard in today's society to have that sense of community, especially with the internet, the world is your oyster. Explaining to kids and their families why it's important to serve their local community makes me feel like I'm influencing our town to be a little bit more community oriented. 
What's been the most rewarding part of your service? 
The way my two-and-a-half year old son looks at me when he knows I'm going to the fire house or on a call. He sees cartoons or things about firefighters on TV and he says, 'That's what daddy does!' He's young but it's still pretty impactful.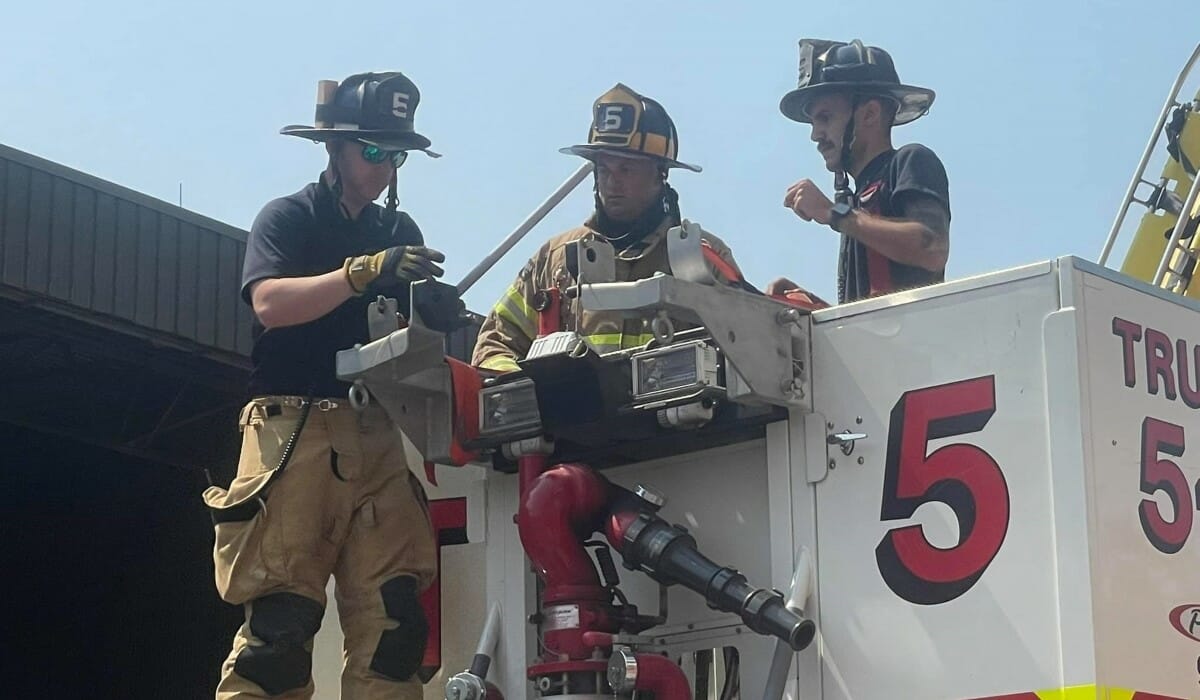 What do you want people to learn from your story?
The biggest surprise has been the age range of volunteers at the fire department, from 18 straight to a 90-something person who's been [volunteering] for years. Fire department tasks and jobs aren't always physically demanding, or include running into a burning building. We have logistics that need to be taken care of and we need volunteers to do those things.  
In one word, what does volunteering mean to you?
Community.  
How can readers help?
Please visit the Alpha Fire Company website for more information about how you can help. 
Do you want to make a difference in your community like Vincent Agresto? Find local volunteer opportunities. 
Share this post