Volunteer Firefighter Serves New York Suburb for 15 Years and Counting
Meet Daily Point of Light Award honoree Chris Zelenka. Read his story and nominate an outstanding volunteer or family as a Point of Light. 
While watching the events of 9/11 unfold when he was 10 years old, Chris Zelenka begged his mother to allow him to travel into the city from their New York suburb so he could help the countless first responders he saw on TV. Seeing so many people working together that day is what sparked his passion for serving others, and led him to join the South Spring Valley Fire Department when he was 16.  
Fifteen years after becoming a volunteer firefighter, Chris is still tirelessly serving his Rockland County, New York community. Along with his firefighting duties, he serves as the department's financial secretary and co-lead of their fundraising committee. His service hasn't stopped there — over the past several years, he has worked with a wide range of nonprofits, from Wreaths Across America to Special Olympics, Habitat for Humanity, and Advancing Opportunities. Chris also actively gathers and donates office materials and school supplies for Spring Valley High School and the Bergen County LGBTQ+ Alliance. 
Describe your volunteer role with the South Spring Valley Fire Department.
I'm an interior fireman, which means I'm a certified first responder, and I can go into buildings and work outside as well. I am also on the fundraising committee and I am the financial secretary. 
What inspired you to become a volunteer firefighter?
I would say my parents, grandparents, uncles, aunts, my community and my neighborhood made me feel like you should look out for your neighbor and get involved in the community. I think the major thing that got me into the fire industry would be 9/11. I was 10 years old at the time. I was born in Queens, had a lot of family in the city, and my father worked in the city, so we have a lot of ties there. I live in Rockland County, which is a suburb of New York. Seeing how the fire, EMS, the police, the MTA, the sandhogs and all these people came together really made me want to do something. I'm seeing this happening and I see all these volunteers going down there, and I actually cried and begged my mother to allow me to go down there and help. My brother at the time was 17 and he was in the fire department already, and he had been telling me how certain people were going down there to work. It really made me want to get involved.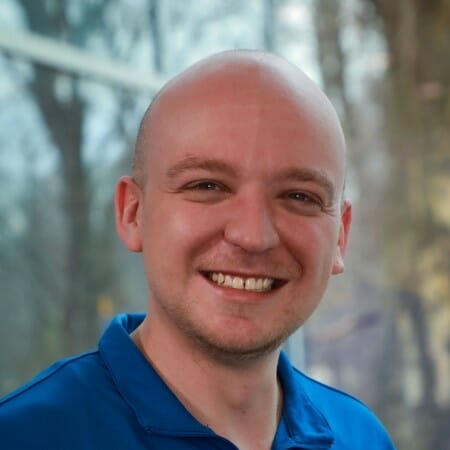 What drives you to volunteer in so many different ways beyond firefighting?
I've realized as I've aged that I'm blessed and privileged to be physically, mentally and monetarily able to give back. That could turn around the other way one day and I might need help. The way I see it, you give what you get. That's what keeps me going. Even at the company I work for, KPMG, there's so many good people doing great things. There's so many organizations we are involved with. When you meet those people [at these organizations] and hear their stories and see how much they work — and often underpaid when they're in these organizations — there are just fantastic people. When you work with them and see what drives them, and see how busy they are but how much they'll give time to you to talk about what you can do and how you can help, it's inspiring. If everyone does a little bit, the world can be a lot better place. 
What led you to start donating items to Spring Valley High School and Bergen County LGBTQ+ Alliance?
When [KPMG] employees retire or leave the firm, their laptop bags would often be disposed of. Particularly back in the day when there was less traveling for some folks, a lot of the laptop bags were brand new and still had the cellophane wrappings. I looked it up and realized they were $60-100. I graduated from Spring Valley High School, and I know there's a lot of underprivileged folks there — a lot of people trying to get to college and make the best of their life. I wanted to give back to a place I knew. I ended up working with some of the leaders in my [KPMG] campus at Montvale and they gave me approval. I vet the bags to make sure they're clean and sufficient. I would bring them over to my [Spring Valley High School] contact … and she would give those out at college fairs. I was just trying to help. 
With the Bergen County LGBTQ+ Alliance, they were in need of some items because they moved into a new place. I was working with a Pride Business Resource Group that requested those items, we were able to get them items they could use, like binders and desk organizers. With Spring Valley High School, I've donated items from rulers to pens, folders, anything the kids could use. 
Do you have any future partnerships, programs, or events you want people to know about?
I recently just did a food packing and distribution event for St. Joseph Social Service Center. They are in Elizabeth, N.J. if anyone wants to go out there. We had a terrific experience. We brought our African American Business Resource Group and Hispanic Latino Business Resource Group. Several times a week, they have clients, or New Jersey residents who are homeless or low-income, come and get groceries that are donated from local places. There's another part of it where you help separate food items, which then go into bags, which are then distributed to their clients throughout the weeks and months. The people there are amazing, both the clients and the workers, and it was a terrific experience.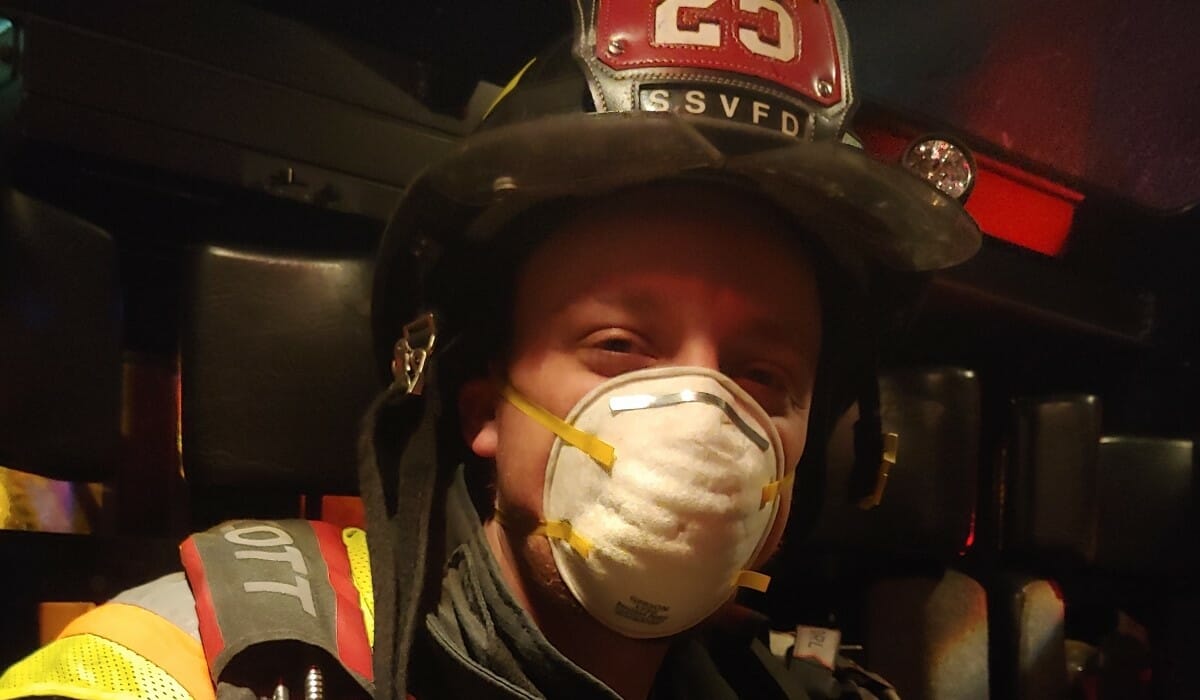 What's been the most rewarding part of your work? 
I think it's dealing with people. From a firefighting perspective, when you're helping people, most of the calls we go to are false alarms or minor incidents. But no matter how big or small, keeping people at ease, seeing that they're looking to you and you can help the situation — not always solve, but can help the situation — it feels good to do that. Organizations like the Special Olympics, where you get to work with the athletes and their parents and caregivers, and you see that energy, that's the best part. They hug you and care and are appreciative of your work, no matter what you do. Organizations like Wreaths Across America, you get to go lay wreaths during the holidays at cemeteries for fallen soldiers, and you meet family members of the person who is lost. … That's really the most satisfying thing, to say I was even involved with any of those fantastic groups. 
What do you want people to learn from your story?
Do what you can. That's the biggest thing. That could be a donation once in awhile. That could be giving blood. Obviously more is great, but I think sometimes people think they have to do so much. You can do little things and really make a big change, and it plays a bigger role into the grander scheme of things. 
Do you want to make a difference in your community like Chris? Find local volunteer opportunities. 
Share this post